Enjoying life in Zadar ... 7 indulging experiences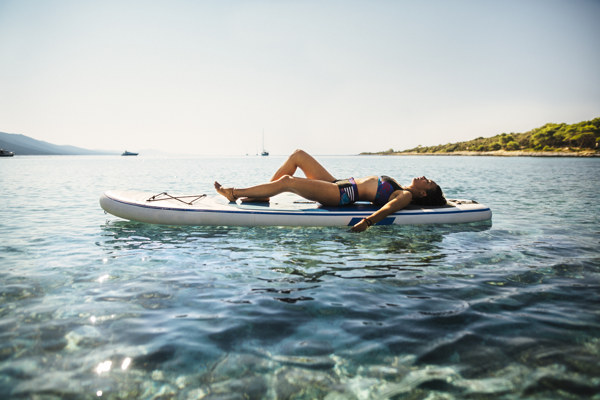 Source: Zadar Region

Live it up in Zadar! 'Cause life is gooooood here! And there are more ways than one to make it happen:

1. Soak in the sun
Get ready to be sun-kissed! Sunbathe, as you sip a drink on a terrace of the nearby café. As you take a break from sightseeing in the Queen Jelena Madije Park. As you sit on an ancient rock at the Roman Forum. As you go for a swim at Kolovare beach. As you take a barkajoli ride. As you go on a kayak tour around the historical Zadar peninsula.

2. Sit back by the sea
Take a moment to sit down on the promenade steps, watching the sea for a while. Listening to nature's symphony, as played by the waves on the Sea Organ. Looking at the light show made by the Greetings to the Sun (Sun Salutation). Watching the sun paint the evening sky in unique colours, that's your Zadar sunset right there, the most beautiful one in the world. And that's your very own fjaka* moment!

3. Stroll in the city
Because sightseeing in Zadar is that cosy. The top cultural-historical sights are located on the historical peninsula with a short walking distance one from another. In other words, you can take a light walk along the stone-paved old streets and past the city walls (UNESCO World Heritage Site), stop for a pic here and there on the unique historical squares, and see it all … stress-free.

4. Go museum hopping
Take a history lesson in the Archaeological Museum just opposite the Church of St Donatus. Not far from it, you can also step into a real goldmine of religious art with the Gold and Silver of Zadar exhibition in the Convent of Saint Mary.

How about some 'magic'? Not far from People's Square (Cro. Narodni trg) you can visit the Museum of Illusions. Then continue to the Museum of Ancient Glass, which is practically next door. You not only get to see a fascinating exhibition there, but can also witness hand glassblowing and buy an authentic souvenir.

5. Get a yummy bite to eat
Delicious side of Zadar… this or that way! Maybe you'll love a juicy taste of a fig freshly picked by a local vendor you chat up on the market for some insider info. Or you'll want to get a sweet refreshment, such as ice cream at the Callegro - coffee, gelato & cake bar. For full, mouth-watering, yummy Dalmatian meals, check out top-rated Zadar restaurants, and maybe treat yourself to Michelin-recommended dining in Foša or Kaštel restaurants.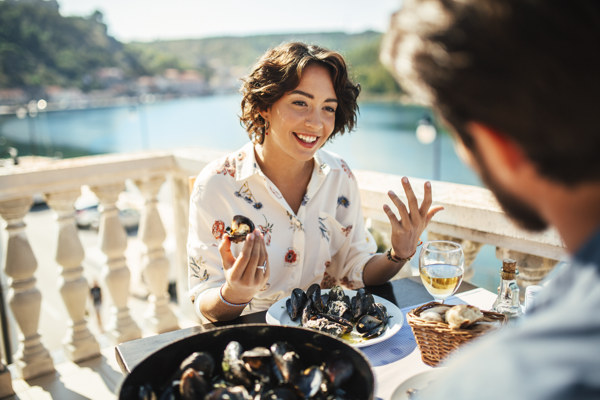 Zadar region

6. Grab a cup of 'coffee'
Wanna get some coffee? A perfectly decent invitation. But in Croatia it means more. It roughly translates as 'let's sit together, catch up, chat over a cup of coffee, a cocktail, or some cold beer'. The drink you choose is completely irrelevant, but the time invested is longer than a cup of coffee would normally require. Yet it's so much more enjoyable.

7. Stay at Boutique Hostel Forum
For more reasons than one. You get to stay & rest in the heart of it all at an affordable price.
You'll love its design and fab views. You're in for special treats. And you'll get the first-hand advice about how to love Zadar just the way you like it.

Seize the day … in Zadar
Idle away during your stay. Or see and do it all. Be the perfect example of a tourist. Or blend in with the locals. Just do as you feel like doing at any given moment. Simply enjoying life in Zadar!

*What in the world is fjaka? The best invention for your holiday, courtesy of Dalmatians. And what's with the 'coffee'? Just another excuse for moments to enjoy.