The Art of Having Coffee in Dalmatia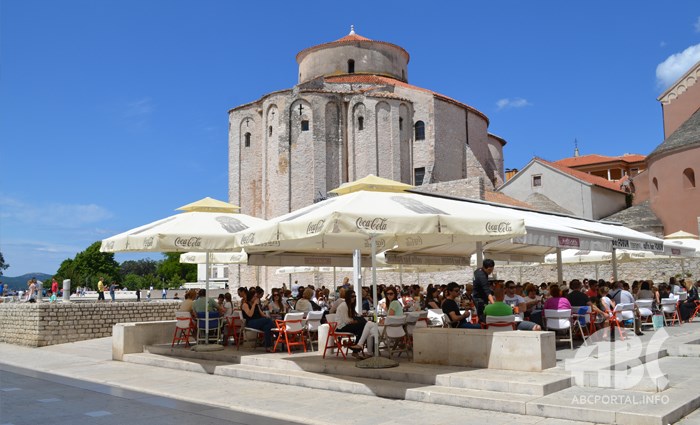 What is coffee? A dark beverage of intense scent universally consumed and liked to a greater or lesser extent all over the globe. Some drink it with warm or cold milk, or with cream, some like it sweet while others bitter. For some, it represents 'good morning', while others add 'good afternoon and evening' to it. A seemingly endless variety of options changes from one country to another. While Croatians may not lead the group of nations with most frequent coffee consumption, they still have a special relationship with it. In Dalmatia just as elsewhere in Croatia, it represents the ultimate excuse, a pretext for doing nothing and everything.
Mastering the art of coffee consumption… Croatian way
Coffee matters in Croatia. It's respected and as such it's never taken lightly. It's quite easy to notice that there aren't that many people on the street rushing past with a coffee-to-go in their hands. This is so because a coffee-to-go is not an option, not because it doesn't exist, but rather it's just something Croatians never do. In other words, we like to take (all the) time (in the world necessary) to truly appreciate it.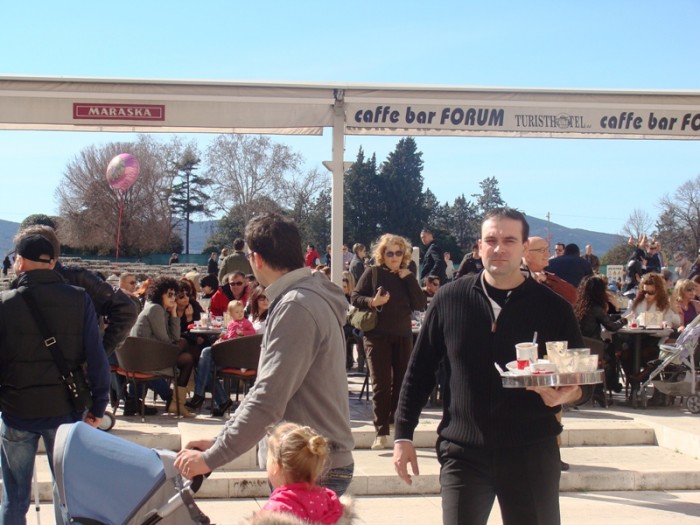 So, when you're on holiday in Dalmatia, take a look at the two men of older generation sitting in any given bar that has two tables outdoors on the pavement. They may not be talking, just looking at passers-by and… having their ritual morning coffee. It's also the couple dressed smart engaged in a lively (probably business-related) conversation during their break at that hip bar. It's the two girls taking in the afternoon sun rays on the terrace of their favorite bar… over coffee. Indeed, having coffee solo or with some additions (metaphorically and literally) is the perfect excuse to slow down, take things easy. Meditate. And simply enjoy life. As Dalmatians (and Croatians in general) do.
Having coffee without coffee
So, coffee is used as a reason to get together socially with friends and colleagues, to share the news with one another about what you've been up to recently. When invited to have a cup of coffee with a local, do accept it and embrace the lifestyle. The only thing you should know is that 'coffee' doesn't have to necessarily always mean 'coffee'. In other words, don't be too surprised if your (Croatian) friend orders beer instead. And then another. And one more… That's because what starts as a simple coffee invite might just turn into an all afternoon fun and even an all-nighter. (FYI). It's all about letting things happen, watching the seagulls and taking in the healthy seaside air.
Irresistible coffee
Croatians don't care about who invented coffee, statistics about coffee consumption, theories about which is the best (as they say, every (wo)man to (her/) his taste) and which part of the day is the best to have one. But they do care about coffee. And their friends. And embracing moments with those friends over coffee (or beer). So, try having coffee as Croatians do, at least when on holiday in Dalmatia. Now that's the very best of life.
So, what is it that Dalmatians chit-chat about over all those cups of coffee? Try sports! Also, take some time to enjoy that coffee, but don't forget to tick your Zadar list.
Image source: www.057info.hr