The Best Restaurants in Zadar - Boutique Hostel Forum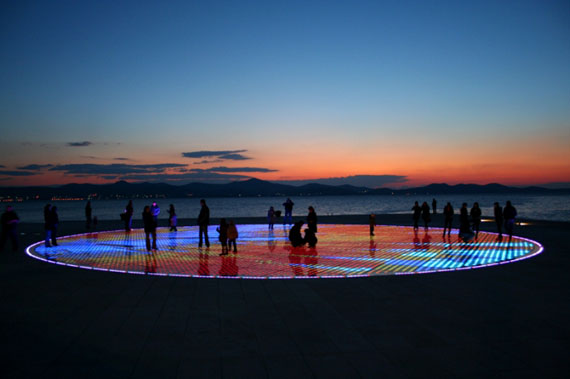 Fast eating or savouring each mouthful? Exploring the typical cuisine of the place or grabbing whatever wherever whenever? When planning a holiday, making food arrangements is not something a traveller of the younger generation worries too much about. And that's perfectly fine for anyone travelling to Zadar. Croatian cuisine combines elements of various national cuisines of countries near-by, while Mediterranean meals as prepared in Dalmatia are among the healthiest ones in the world. So, you can't really go wrong in Zadar, but here's a list of great restaurants in Zadar most of which are located in the historical centre, so you can hop in any of them as you go sightseeing.
Yummy tradition
Dva ribara ('two fishermen') is one of the best restaurants in Zadar, a place where friendly staff serves great food. On the menu you'll find great traditional food that includes fish or meat and various salads. The food is excellent and the value-for-money even better particularly if you opt for daily special menus. Similarly, Malo misto ('little place') is another restaurant serving traditional food, but this family-run restaurant with almost fifty years of tradition is best known for its grill. Both restaurants are located on the historical peninsula, which means they are the perfect choice for a break from exploring the city.
A touch of Italy
On the peninsula there's another family-run restaurant called Pašta & svašta ('pasta and miscellaneous (food)'). The name says it all - the focus is primarily on delicious fresh, restaurant-made pasta as well as sauce, but the restaurant does serve other, more traditional meals as well. Needless to say, the prices are also very friendly. Great price for high quality food you can also find in the Bruschetta restaurant. Don't be fooled by the name, they serve a lot more than just appetizers. Their focus is on Dalmatian cuisine based on locally produced olive oil. As for the best pizza in town, if you want to try one, you'll have to leave the peninsula and head to Borik. 'Mamma mia' is what you're going to say once you try a pizza in Mamma mia pizzeria.
Fast & Delicious
If you prefer to grab a bite while touring the historical peninsula, have some fast food in Stari Grad ('old town'). To put it in a three-word nutshell: tortilla, chicken and cheese. Additional plus is the price - it can't get friendlier than that. If you really care about eating healthy, even in a fast food restaurant nowadays you can find something you like. In any case, Stari Grad is well worth a try.
And most importantly …
Whether you prefer to quickly dig in and move on to continue exploring Zadar, or you choose to sit back, relax and pamper your taste buds with local, traditional cuisine, remember that you're on holiday. So, take a bite and ... enjoy your meal!
Image sources: www.tripadvisor.com