Boutique Hostel Forum reopening for your safe stay in Zadar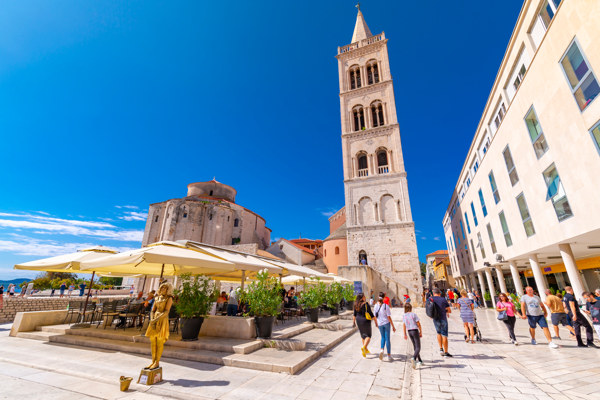 We're open! And ready to welcome you in Zadar! Whether you are a first-timer or cannot get enough of the fab city, Boutique Hostel Forum is a great place to stay in the very heart of the historical peninsula. Yes, we can brag about having received awards as a top Croatian hostel, but you can always see it for yourself. And you'll love our views, the fact that the hostel is centric, unique and, most importantly, safe!
Welcome spring, welcome dear guests
Here we go…. since mid March! Right at this time when the sun begins to warm up for the season ahead, Boutique Hostel Forum has opened its doors ready to offer you a safe stay in Croatia, following the international and national standards of safe travels.
Google it, plan it, book it…
A city break does sound appealing, doesn't it? It may seem tricky travelling under the 'new normal' circumstances, but it certainly is doable. Browse through the current information, Q & A's about safe and responsible travel to and through Croatia and you're just one step away from making it happen!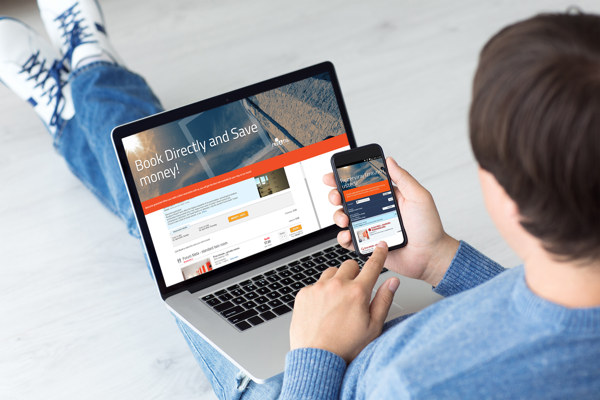 To click or not to click? You may feel a bit cautious about booking your stay in Zadar, but flexible booking conditions should make your decision so much easier. After all, Boutique Hostel Forum allows cancellation on our website free of charge three days prior to your arrival.
… and do it
Stay safe, healthy and have fun… in Zadar! Boutique Hostel Forum takes measures to make sure you do. In addition to hand sanitizers placed in the common areas, entrance and exit, and face masks available at the reception, great care is taken to clean and disinfect the rooms, reception, breakfast room, hallways and common rooms. For your safety, the number of guests present at the same time in the breakfast room or at the reception desk for check in & out has been limited.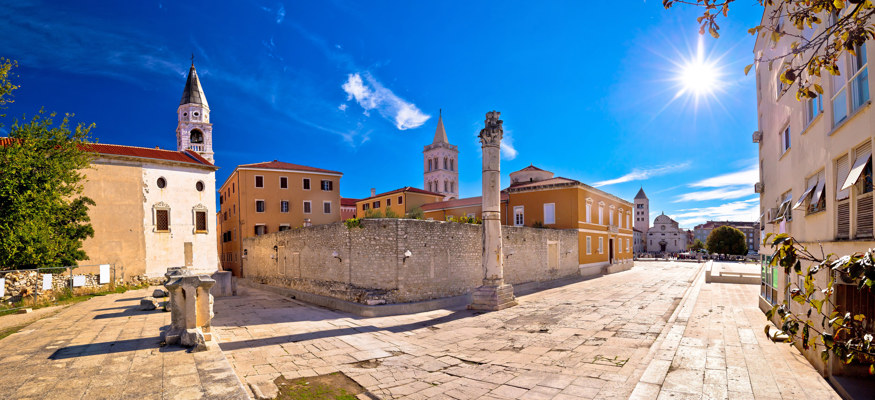 Stepping outside the hostel, then it's just Zadar & you. Walk down the buzzing Kalelarga street, sip a refreshment on a historical square, listen to the sea playing the Sea Organ, watch the light show performed by the Greetings to the Sun and the setting sun itself… That's just a glimpse of Zadar you get to experience.
Keeping your stuff safe
Your things are safe with us! Most rooms have lockers where you can store your documents and valuables, while you're out and about in Zadar. Also, if you arrive at the hostel way too early for your check-in or still have time to explore the city after check-out, feel free to leave your things in our care. Of course, at no charge whatsoever.
Healthy, happy … and safe in Zadar
Treat yourself to a gift! Just as the playful interpretation of the city's name implies (Cro. za dar - 'as a present'). Plan a city break in northern Dalmatia and have a safe stay in Zadar. Boutique Hostel Forum is ready for you. So, make it happen and love it! Simply because it's impossible not to.
Psst, do you know just how fabulous life can get in Zadar? And not only in the city! Check out what great places there are to see nearby...