5 things that make Boutique Hostel Forum stand out in Zadar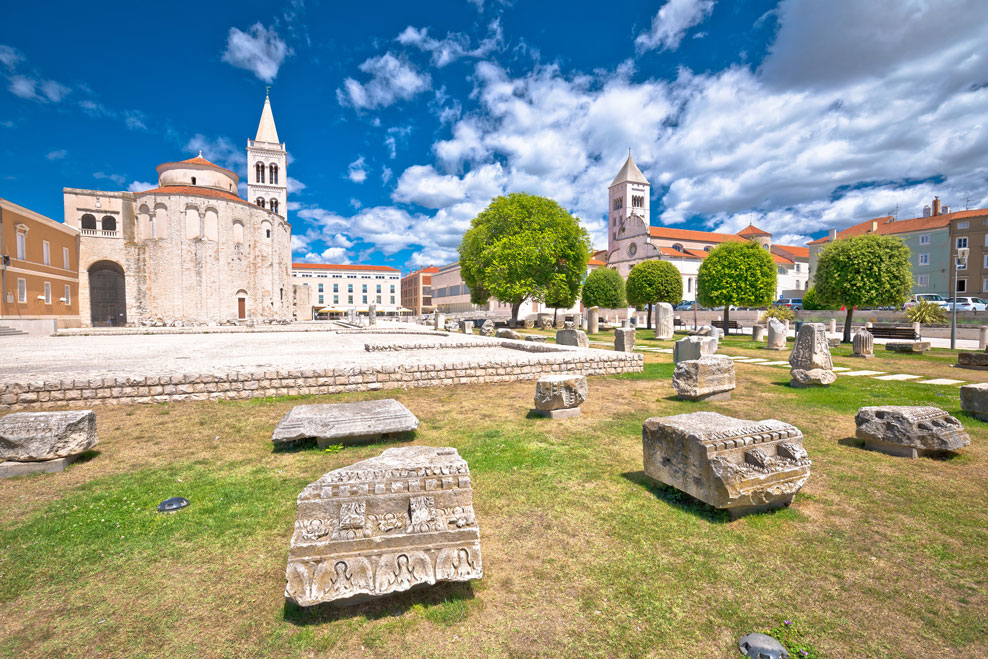 Boutique Hostel Forum - Location
More than just a place to stay! It's the place where your Zadar story begins. And it couldn't be a better starting point. Namely, the city boasts several great hostels, but there's only one Boutique Hostel Forum. Here's how & why:
Location
And not just any. The location. In the very heart of the historical peninsula, right next to the Roman Forum, which has been the center of public life since Antiquity. In other words, you are within a walking distance from all the attractions - to St Donatus' Church - 0 minutes; to the Sea Organ and Greetings to the Sun - 7 minutes; to People's Square (Cro. Narodni trg) - 4 minutes, to Land Gate - 7 minutes. On foot!
Choice… & more
There's Chat, Duo, Meta & Lux to pick from! Go for a room to crash, meet & chat with fellow travelers, or opt for a bit more comfort and privacy in a double room. And that's not all! The hostel has common areas featuring a breakfast room and an auditorium with pool table and a small library - the perfect spot to exchange travel experiences, or simply just chill. There is also a gazebo where you can hang out under the starry sky. Furthermore, you can count on our friendly staff to give you insider information about the city and beyond. And just feel the great vibe of the city the moment you drop your bags!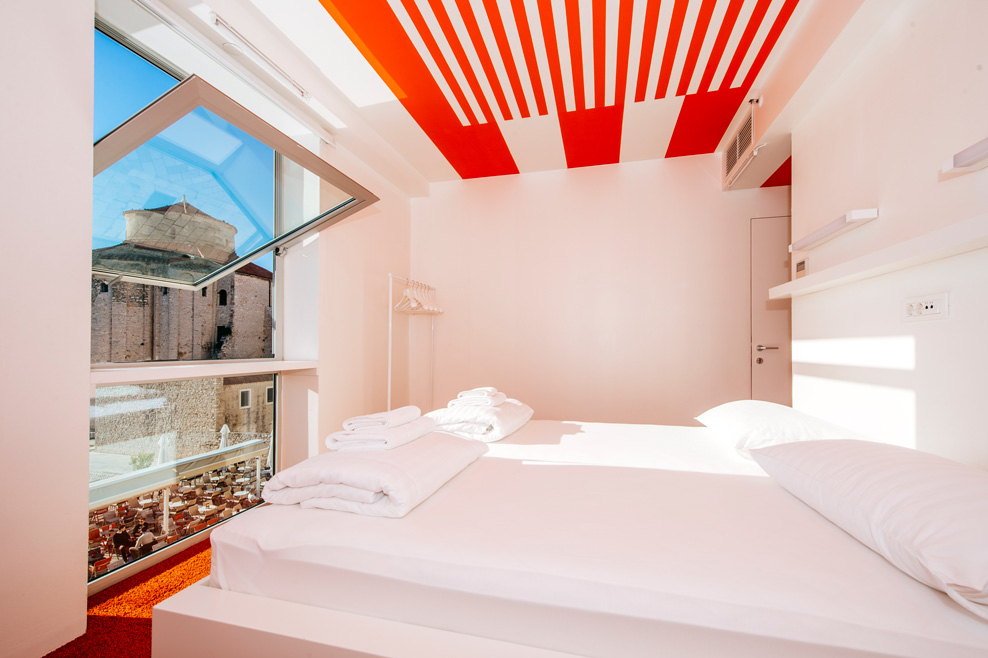 Forum Meta Room
Design & story
Yes, it's colorful & lively. But there's nothing random about it. In fact, the hostel pays tribute to the city with its choice of colours and details. That's why there's blue like the clear sea and sky above. That's why there's orange like the most special sunset you get to experience on the promenade. And when you look for your room number in a Roman numeral or sit in the 'auditorium' in the common room, know that it's a quiet nod to the Roman Forum just outside.
Fabulous views
One of the finest in town! After all, you get a direct view of St Donatus' Church with a lovely blue sea and the islands in the backdrop, not to mention the ever buzzing main street Kalelarga under your window. If you wish to see the city from above, the Belltower is just a few steps away and it offers you the best perspective of the historical peninsula and beyond. Also, if there's an event happening at the Roman Forum, you practically have the best position to see it all.
Events
On Boutique Hostel Forum's doorstep! The ancient Roman Forum just outside the hostel has always been the centre of public life, and it continues to be among the top venues for major events in the city, including amazing concerts and our very own birthday bash. Even if there's something going on other popular hotspots such as People's Square or Petar Zoranić Square, you are practically within earshot, since they are all less than 10 minutes away on foot. Be that as it may, you needn't worry about not getting a good night's sleep.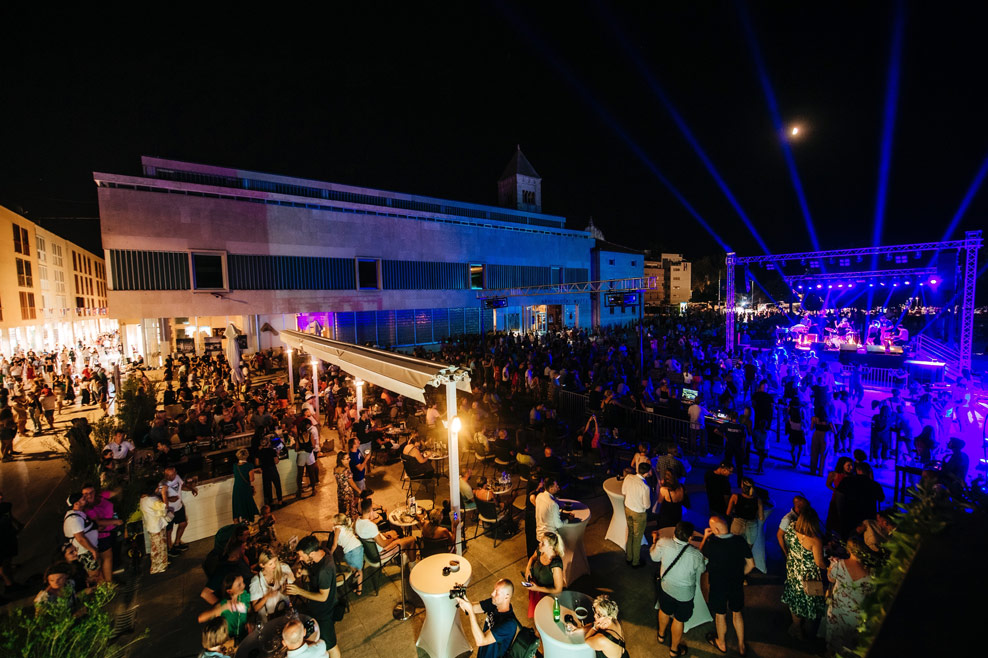 Events on Forum
Unique in Zadar
It's Boutique! It's Hostel! It's Forum! Your perfect Zadar package. There may be excellent hostels in Zadar to choose from, but this one has that extra something. Right in the midst of it all.
Start your Zadar journey at Boutique Hostel Forum, be it solo, with a partner or friends! And just get ready to seize the day with amazing moments to remember.