Discovering Zadar's Most Popular Squares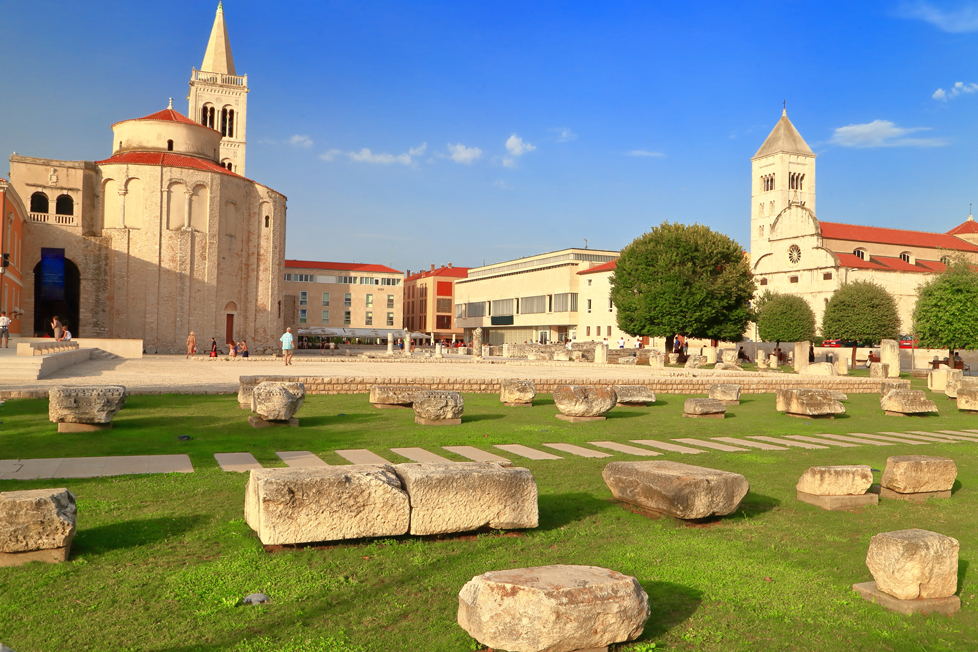 Put on your comfy footwear and walk. Walk along the coast and Zadar's defensive walls (UNESCO's World Heritage Site). Don't spare your feet, walk down Kalelarga, its most famous street. Walk and then stop. Not just anywhere, but pick your favourite square!
Roman Forum
When in Zadar… do as the Romans once did. For more than two millennia, the Roman Forum has been a favourite meeting point in Zadar, where exciting sporting and entertaining events take place. Sit down on the terrace of the Forum coffee bar, take in the sunrays, sip a refreshment (or two) the way Dalmatians do. Without a care in the world. As you do so, admire the sight of Zadar's landmark, St Donatus' Church, and consider your next move - whether to climb the 183 steps up the Belltower of St Anastasia's Cathedral or to hit the Archaeological Museum to get a better idea of Zadar (region) then & now. Or head to …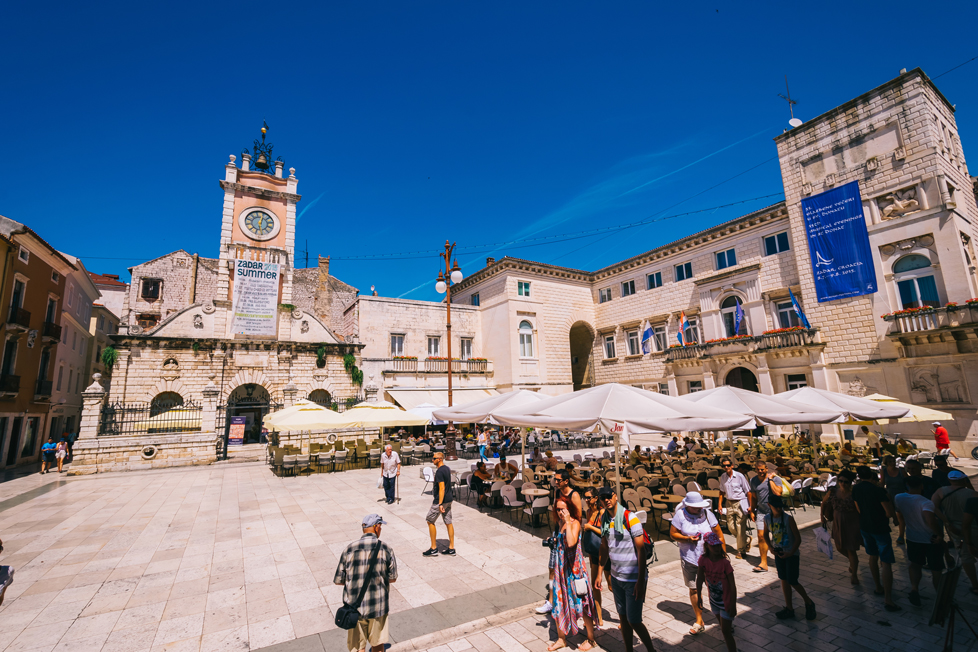 nomadFra / Shutterstock.com
People's Square
Continue southward down Kalelarga (Cro. Široka ulica) and within a few minutes, you have reached the centre of Zadar's public life in the last five hundred years, People's Square (Cro. Narodni trg). This is where the art of drinking coffee was invented a couple of centuries ago, and it is still a favourite place to stop and chill! Over coffee, or some beer. As you do so, look around the square. On its northern side, you'll notice the clock tower of the 16th century City Guard as well as the City Loggia opposite it, the City Hall built in 1935 on the eastern side and a reproduction of a 19th century street lamp. Or move southwards towards…
Petar Zoranić Square
Keep on going down Kalelarga until you have arrived at the square dedicated to the famous Croatian novelist from the Renaissance. You will recognize the square by a huge Roman pillar and ancient ruins covered with glass. It's a great place to relax in the cool shade and join in the fun events that are often held there. Apart from that, Petar Zoranić Square is next to…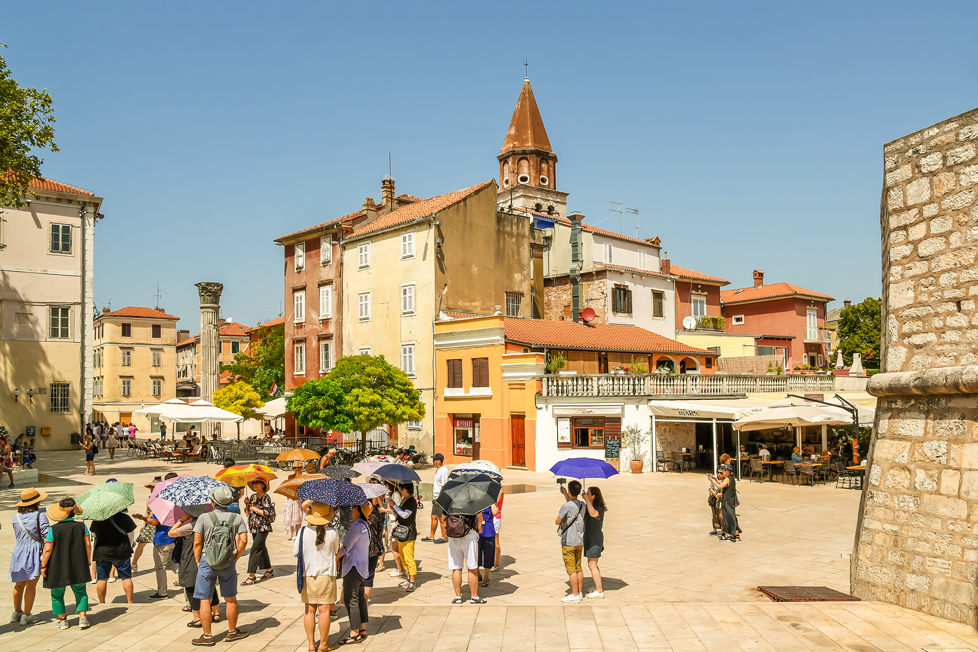 Viktoriya Krayn / Shutterstock.com
Five Wells Square
Take five and imagine what life must have been like 500 years ago, when the five wells were built. Climb the Captain's Tower for some views of the city or find refreshment in the Croatia's first public park, Queen Jelena Madije, built on top of a military object almost two hundred years ago. Five Wells Square together with the adjacent Petar Zoranić Square are venues for a variety of concerts and entertaining events all year round and particularly over the summer. Come in the evening and enjoy the magic, solo or to tango!
Walk and ...stop!
Take a break at Forum, grab a drink and relax on People's Square, get some fresh air on Petar Zoranić and Five Wells Square! Do it as the Zadrans do, and have done for centuries! Look around, appreciate the history and learn the skill to chill. On your favourite Zadar square.
Drinking coffee is not really your thing? Trust us, learn to have it the Croatian way and you'll love it! Just think about all the fun places you can stop to drink it (or a beer), as you walk along the historical peninsula. So, walk on!