Zadar Region's Top Events in Spring 2018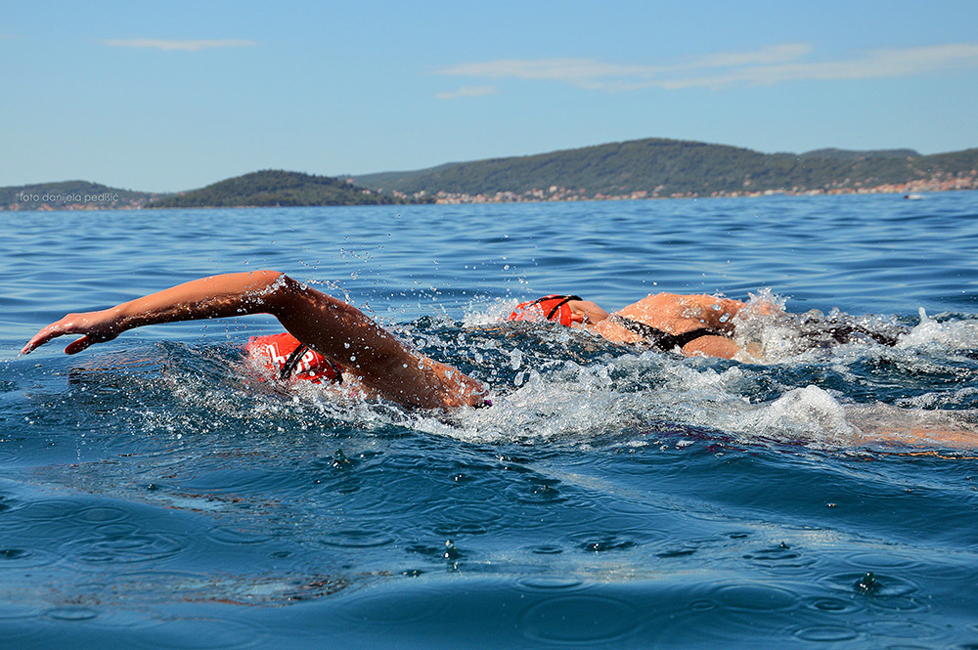 The temperature is rising, but you feel better, livelier, more ready to roll. That's because spring fever is here, and it's the only kind you don't really mind having. It's just a great time to wake up from winter hibernation, take a break, grab a backpack and head south. Here are a few additional reasons why:
Zadar Wine Festival
The time has come to whine no more about gloomy winter! So, have some wine and drink to that! Zadar Wine Festival takes place on March 24-25 2018 at Arsenal, a historical building from the 16th century. Get to know the best wines from one of the fastest growing wine regions and pick your favourite! Cheers!
Tour of Croatia
A big like for those who bike! Unless you are a professional cyclist, Tour of Croatia (April 17-22 2018) is not an event you can actively participate in, but you can sure cheer on those who do. Stage 2 (April 18), from Karlovac to Zadar, is all the reason more to take a spring break and hop to Zadar.
Zadar Night Run
Say alright, alright, alright to Zadar's race at night! Zadar Night Run will be held on April 21 2018 on Zadar's historical peninsula. Expect light effects, music and great atmosphere and if you feel like it, run 2,5km, 5km or 10km, just run for fun! Or don't, and just be part of the cheering crowd.
Zrmanja Adventures Festival
Are you ready for some adventure? Are you ready to explore nature? Then gather a group of friends and explore region around Zrmanja at Adventures Festival (April 27-29 2018). Take part in Stand-Up Paddle relay (day 1), Three Rivers Trail along Zrmanja, Krupa and Krnjeza (day 2) and Rafting along Zrmanja (day 3). You will love the nature and the adrenaline even more. Oh, and did you know that this is probably the best time of year to see Zrmanja in all its glory?
International Climbers Meeting
Shout Paklenicaaaa from the mountain top! The national park welcomes anyone who wants to participate in climbing competitions or simply give climbing a try. So, rock on Paklenica from April 28 to May 1 2018!
Wings for Life
Run with the world, run for those who can't! Yet again Zadar hosts Wings for Life World Run on May 6 at the exactly same time as the race is held in other locations all over the globe. The entry fees are entirely donated to spinal cord research. It truly is a good day to be in Zadar!
Zadar Outdoor Festival
Open the door and step out! Spring is calling you! Adventure is calling you! Zadar is calling you! Zadar Outdoor Festival takes place on May 11-13 2018 and it's a great opportunity to be active and see the very best of Zadar and the region. You can look forward to the Sunset Run, Sailing Regatta, MTB Cross Country Race, Olive Island Trail, Sea Organ Swim and Kayak City Race. Oh, and more, so much more going on…
Nikola Tesla EV Rally
Up for some (environmentally friendly) speed? You don't have to own a Tesla to like the sight of it and on June 7-9 2018 you'll be able to see quite a few electric vehicles during Nikola Tesla EV Rally in Zadar.
Electric Soul Open Air Festival
Are. You. Ready. To paaaaarty? And what better way to say 'bye, bye, spring; hello, summer!' than to join the fun & music at Electric Soul Open Air Festival on June 15-17 2018 in Petrčane, just outside Zadar?
Don't miss spring in Zadar region
Come & see (Zadar region). Come & do (a bunch of fun activities). Just pack your things and come. Because spring in Zadar is about to kick off and you want to be a part of it. Trust us!
Zrmanja. Yes, difficult to pronounce, but it's one of the most exciting rivers in Croatia. And at its best in spring! But don't stop at that. So, fly to Zadar and treat yourself to a break!
Image source: Zadar Outdoor Festival