Getting to Know the Islands Near Zadar
1244 is the number of islands that such a relatively small country as Croatia has. Of course, some of them are just rocks, others are mostly uninhabited islets and the remaining ones are proper islands. No wonder Croatian seaside is such paradise on earth for fans of sailing - there are countless options to explore untouched nature, sunbathe on a beach in a hidden cove, swim in the crystal clear water… But you don't have to be loaded to have such an experience. In fact, why not hop to the nearest island (or two) when you visit Zadar, for example, or choose between various one-day boat excursions available?
Hop and cycle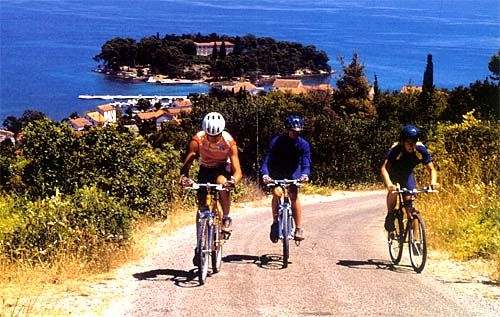 A bicycle is not only a great idea for discovering both the centre and suburbs of Zadar as well as its hinterland with numerous picturesque villages, but also a great choice for an active day out on an island (or two). So why not rent a bike, hop on a ferry and start your adventure on Ugljan island and then maybe even take it to Pašman island, since they are connected with a bridge. Apart from greenery all around (Ugljan is referred to as Zadar's garden) and cultural-historical attractions to check on the way, the view of Zadar and other islands you'll get the chance to see is just priceless. The islands have marked cycling trails, so it's entirely up to you to go for a light or challenging option, along the coast or uphill.
Hop and party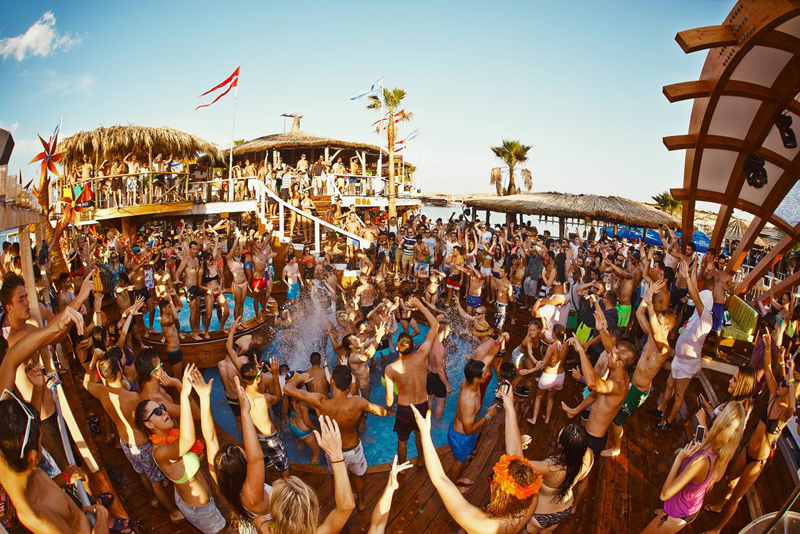 Quite the opposite landscape you'll get to see on Pag, nicknamed 'the moon island' which says it all, but that's hardly the reason to hop on that one. It's more for its famous cheese, or even more so, for never-ending parties on Zrće beach. During the high season, it's the place where partying doesn't seem to stop. Sunglasses, swimwear, flip-flops, and some party spirit and you're good to go! 'Cause the moon island is slowly switching to its new nickname - party island! So, hop on Pag and party till you drop!
Hop and sail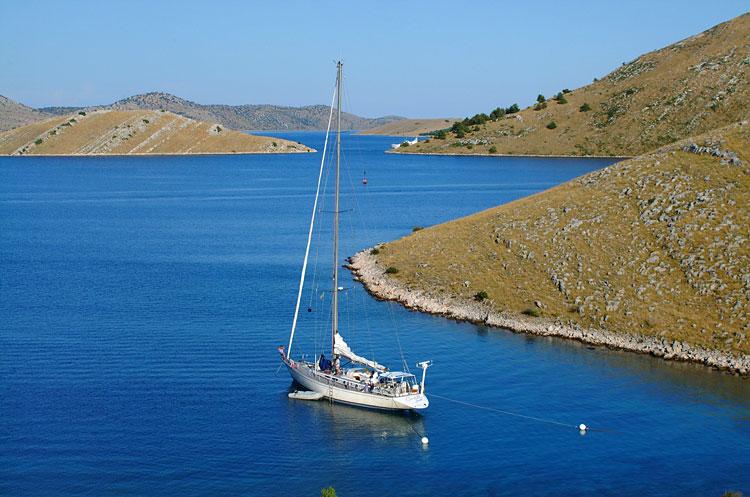 If you like sailing or would like to try it, a great solution would be to opt for a one-day excursion, be it to explore Kornati islands, Telašćica Nature Park or the other side of Dugi Otok island with one of the best beaches in Zadar region - Sakarun beach. After all, why not spend a day on and off a boat full of curiosity-driven optimistic people, who also like to try traditional food so often offered as a part of the excursion package.
Start from …
… Zadar. In other words, make it your base, since it has such an excellent location with a variety of amazing places to see quite nearby. And the islands of the Zadar archipelago really are a sight to see. Pair it with some exciting activities and parties, and you got yourself a guarantee of a great time! So, don't give it too much thought - and just hop (to it)!