Top Beaches in the City of Zadar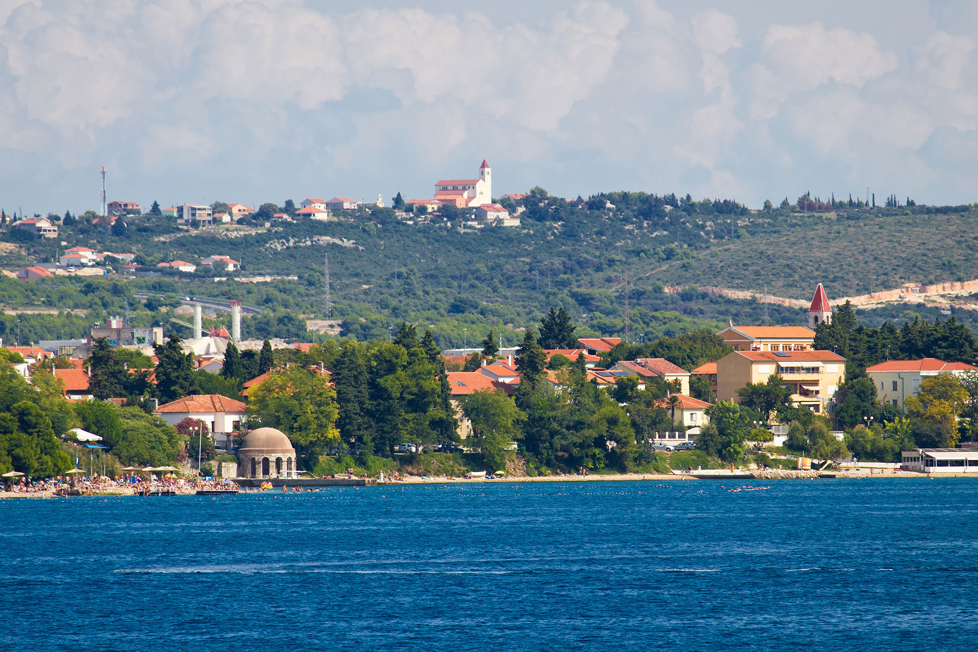 Finally arrived to Zadar and all you wanna do is drop your bags right in the middle of the historical peninsula, at Boutique Hostel Forum to be precise, and dive in the refreshing water asap? So, take a quick look at the map, pick a beach and you have found your place to hang out & relax, right there in the city. Here are some of your options:
Kolovare Beach
Go south (literally!) and find triple refreshment: dive in the clean water, down a beer or two at the available beach bars and doze off in the cool shade of pine trees. Kolovare is a favourite choice for locals of all generations, so it's also the perfect place to meet & hang out. The 2km long beach, which was awarded the Blue Flag status a couple of years ago, is generally pebbly on the shore and can be rocky upon entering the water. For extra fun, you can rent a pedal boat with a slide, a kayak or stick to the shore and join in the game of beach volleyball or football. If you feel brave enough, attempt a dive from the diving tower with different levels at the Bazen (Cro. 'pool'), Zadar's favourite beach hot spot.
To reach it, walk along Široka street also known as Kalelarga, turn right at Narodni trg (People's Square) and then left towards the Land Gate. Once you pass through it, just continue along the shore and you're there! If you go on southwards, you will also reach Punta Bajlo beach, where you'll have a feeling you've left the city.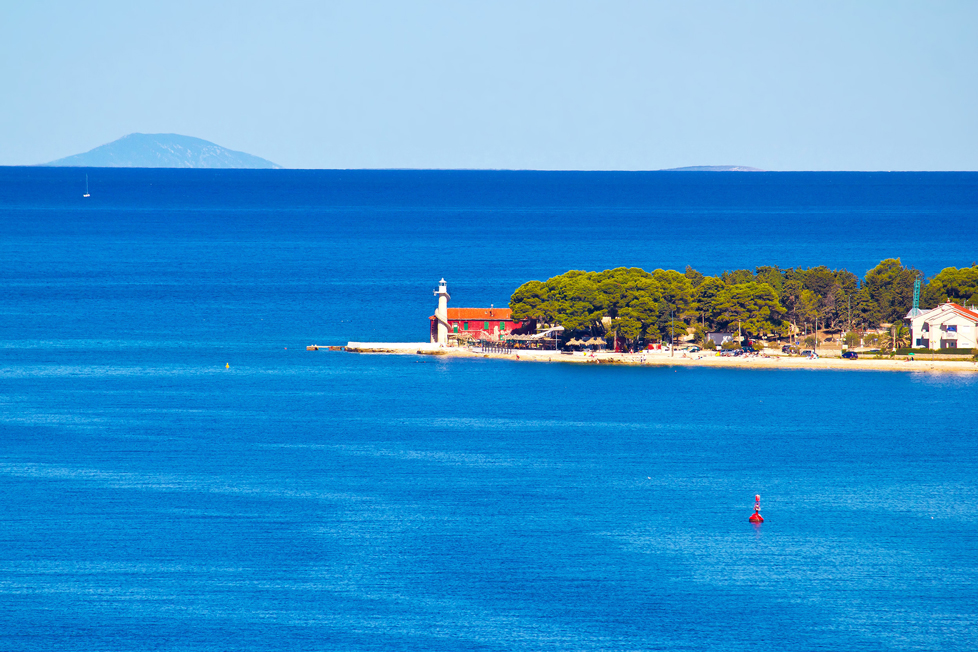 Vitrenjak and Puntamika
Walk 'n' chill! If you're looking for a calmer place, choose Vitrenjak or Puntamika beach on the mainland. Both beaches are pebbly and have a bar where you can have a snack and refreshment and enjoy the view of the Lanterna lighthouse on Puntamika as well as Zadar's historical peninsula and Ugljan island in the distance.
These two beaches are 4km away from the historical peninsula, so it might be a good idea to rent a bike for €16 a day rather than walk there. So, go down Kalelarga to People's Square, turn left and continue towards the city walls, pass through the passageway and then cross the bridge for pedestrians to reach the mainland. Then turn left and just go along the shore towards Uskok marina, where Vitrenjak beach is, while Puntamika is further down along the coast. Or simply take a taxi for €6 tops (from the peninsula).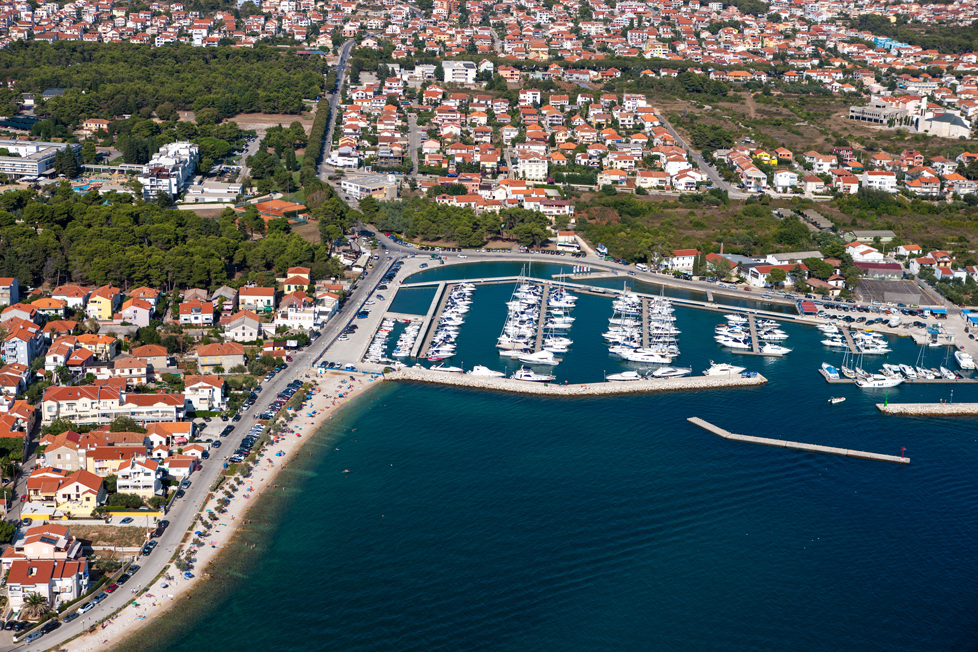 Hieronymus / Shutterstock.com
Borik
Prefer sand? Then head even further up north on the mainland to Borik, one of the most popular beaches in Zadar. Relax and enjoy on a lounger under a sun umbrella or be active by renting out a jet ski or pedal boat. When peckish, grab a bite to eat or have a drink in a nearby bar. While Borik and Kolovare may be the most famous beaches in Zadar, Borik is 4km away from the historical peninsula. Beside the distance, another disadvantage is that you'll have to pay a ticket to get in, since it's a hotel beach.
Just dive…
Into the crystal clear sea, without any worries. Zadar, as a city, takes great care of the quality of water, which is why you can even have a swim in the very centre of it. For the ultimate summer dive, join in the Millenium Jump, end of July, when hundreds of people dive in a line from the waterfront. So, 3,2,1 diiiiiive … 'aaaah', how good it feels!
Love Zadar beaches but want to explore fabulous beaches in the region as well? Pick just the right one according to your taste, and believe it, they are just as great in person as on paper. While you're at it, don't miss the best sights nearby!