Useful Information For Backpackers in Zadar Region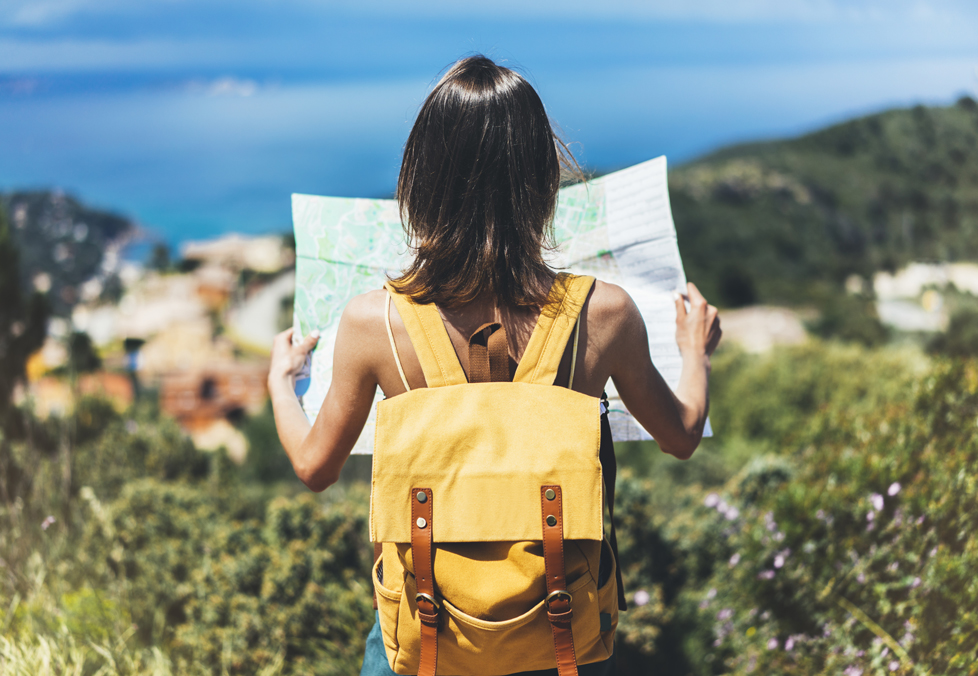 Travel ID, some money and tickets for your transport (if any). Check! Basic hygiene kit with essential medicines. Check! Mobile phone and its charger. Check! A few essential pieces of clothing and footwear. Check! Sunglasses and sunscreen. Check! Now just resist the temptation to add just another piece of this, another of that, because you're travelling light. Everything else you include, raises the weight of your backpack, pressure on your back and, if your backpack ends up looking gigantic, lowers your chances for a successful hitchhike. What else is there? Just a few more things to bear in mind:
Get some kunas
Croatia is still not fully plastic fantastic. In other words, you may not be able to pay by credit card everywhere. Not even in euros, as it hasn't been introduced yet in the country. Still, you can get kunas from ATM, exchange offices, maybe even a gas station. All you have to do is ask around.
Getting around
Walk this way, and that way as well. So you have more chance to meet both locals and other travellers and take it easy whenever you feel like it with no parking worries and no fares to pay. Rent a bike for peanuts and cycle to the other part of the town, a village nearby, isolated beach, off the beaten path.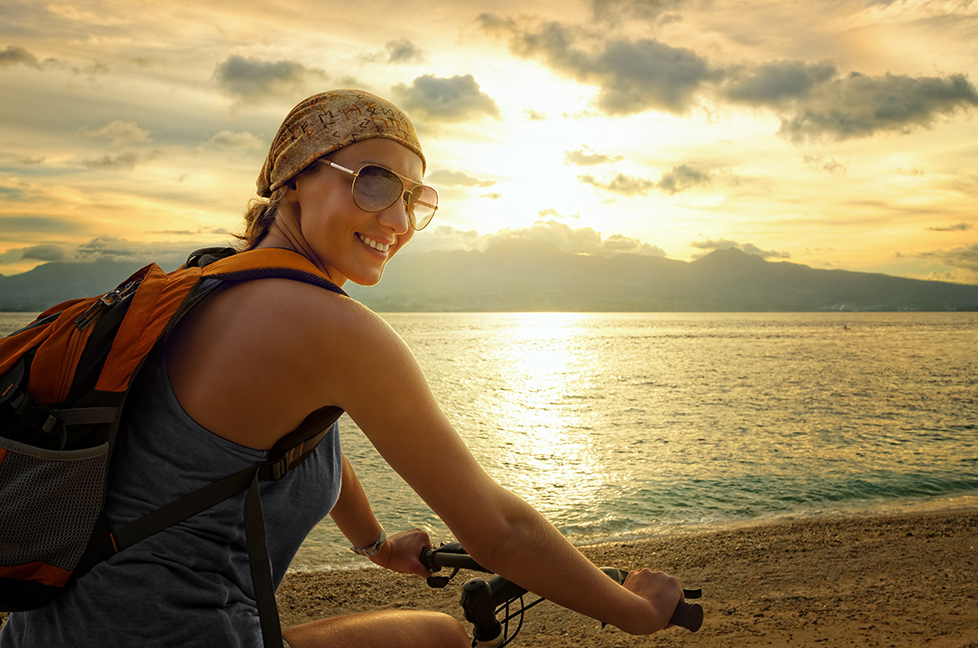 Uber your way around Zadar and hitchhike in the region. Other options are also Facebook pages such as 'Tražim prijevoz' (Cro. I'm looking for a ride). Who cares it's in Croatian? Just write your post in English and get your free (or very cheap) ride.
Zzzzzzz … in a hostel
Centric, with great views, modern look and a nice breakfast. You automatically think it's too expensive to afford. Wroooong! It's Boutique Hostel Forum, in the very heart of Zadar's historical peninsula, where you can get a place in a dorm basically for coins, and full privacy for a bit more, if you wish so.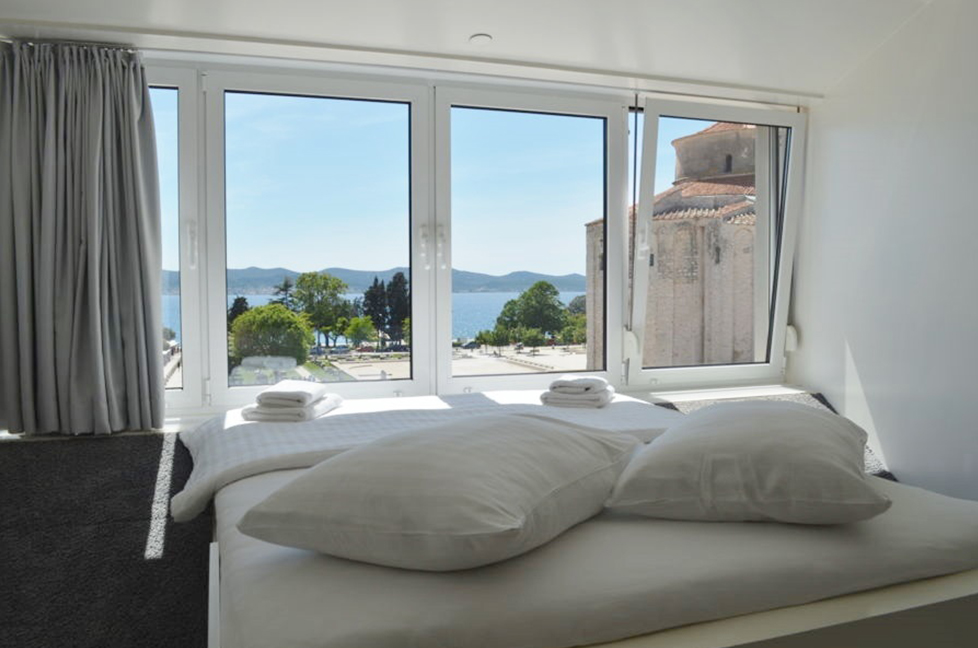 Don't air your dirty clothes
Literally. Because there's no need if you stay in hostels like Boutique Hostel Forum. You can simply use the laundry area when you run out of fresh clothes. Or you can always get a few of those 'I love Croatia' T-shirts along the way. Similarly, if your sneakers and flip-flops have crossed over to the other (shabby) side, just get a new pair on the go.
Eat local - meat or treat!
Get a fig and some cheese from a lady at the market. Ask around where local people like to have their lunch break for a cheap, yet full meal. For a dessert, buy a packet of Domaćica biscuits or other Croatian treats (simply yummy!) at a supermarket. Budgeting your food without your stomach rumbling is not that hard.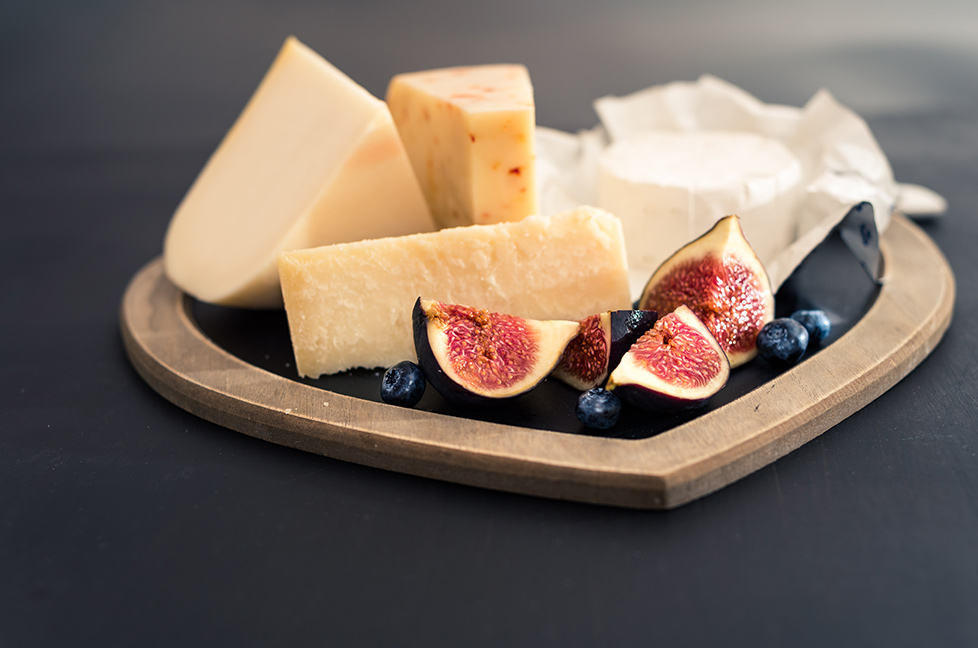 Remember those digits and letters
A 'hvah-lah' (Cro. thank you) opens many (Dalmatian) doors, just as 'moh-leem' (Cro. please) does. Similarly, in case of trouble don't forget these digits: 112 to your rescue.
Yes and no to a plan
From an absolute adventurer and no-planner to a checklist maniac, try to find that golden middle. Know that if you're hitchhiking southwards towards Zadar that you can't sit with people going to Rijeka or Osijek. Check out the great places to see and things to do, because you might feel sorry afterwards when you learn you were there, but missed it. Elements of surprise wait for you in any case when you travel light, but Zadar region has so many different options for you to choose from, it would be a shame not to experience them.
And then just …
Click and zzzup! You backpack is full, you're good to go, so you can hum: Zadar region, here I come!
Come on, admit it, you know you want to… you want to know what not to miss even if you stay for just one day in Zadar. And if you sleeping is the last thing on your mind, here's a thought for when it becomes a thing to consider.