Be Smart and Book Your Room in Zadar on Our Website
Zooom in Dalmatia! Zooom in Zadar! Zooom in Zadar's heart, the historical peninsula. Oh, there's the Roman Forum and St Donatus' Church. Now rotate just a bit. And that? That's us - Boutique Hostel Forum. The best location in town, and you don't need an online travel agency (OTA) to tell you that. Come to think of it, you don't need an OTA at all. Just book directly with us, simply because it's a smarter thing to do. And here's why:
1. Best price … check!
So you think there might be a better price anywhere else on the internet? Think again! And don't waste your time. We have it, and that's a fact! And a guarantee.
2. Best promotions … check!
Mmmmmm, yummy, our special promotions are a real treat. And nowhere else to be found, but on our website. So, grab some special cake, have a last-minute cookie and check out our for-no-special-reason specialties. You'll love them!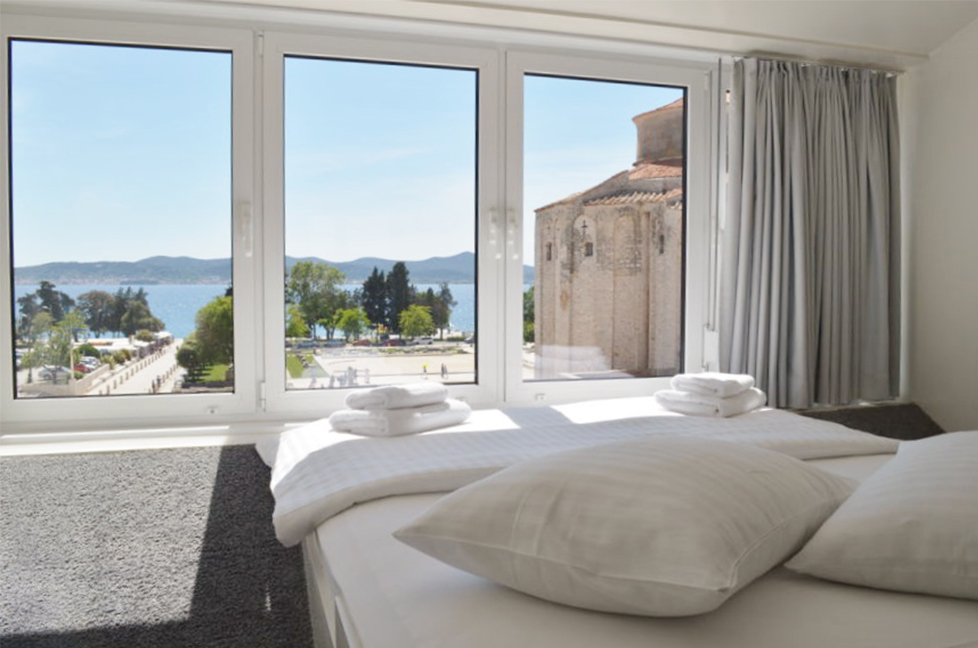 3. Reservation guarantee ...check!
A few clicks here, a few there, and you're all done, ready for fun! After all, once you get your booking confirmation, hell may freeze over and pigs may try to fly, but your reservation's safe with us. And nothing's gonna change that. Unless we decide to treat you to a complimentary upgrade, such as a room with an even better view.
4. Secure online booking … check!
You're John/Jane Doe, and don't want anyone to know? Rest assured your name's safe with us, just like all other personal information you need to enter when booking. After all, our top-notch reservation system automatically encrypts personal data before online transmission. So, dear John/Jane Doe, now you're XYO.
5. Enter our rooms (before arrival) … check!
Want to 'chat'? Or are you in a 'duo'? Fancy a 'meta' or a touch of 'lux'(ury)? Sneak into our rooms and get a close look at what to look forward to. (But psssst!, the view is even better in person!) And don't forget, there's no online travel agency that can illustrate so well just how great the rooms are.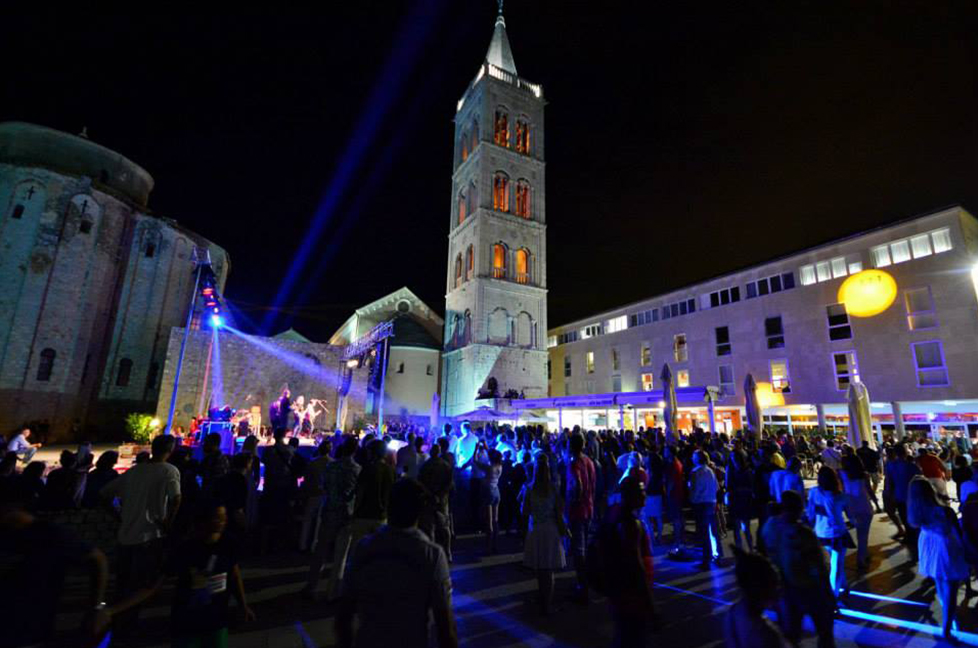 6. Get to know us (before arrival) … check!
Our favourite colours are orange and blue. We love colours in general, but don't mind some black and white every here and there. We throw great parties, have a fabulous gazebo and fun common area. We have the views, oh the views. And we like to treat our guests to a morning surprise, occasional pancake party and some advice. Most importantly, unlike an online travel agency which just lists our services, we let you see us and just how great our true colours are.
7. We are your expert on Zadar (region) … check!
We know it all. Just ask. We even tell you about the things you might not even think to ask. Simply because we have spent the past few years writing about a variety of topics that have come up. Our blog is your excellent source of information for just about anything in Zadar (region), from upcoming events to useful info. And even if you happen to ask an as yet unanswered question, our staff go their way to find out the answer. No online travel agency ever bothers to do the same.
Book directly … because we know our stuff
We have the know-hows, and we love and live Zadar. So trust us, there's no better place to book your stay in Zadar than our website. We are worth it, just as you deserve to know just the kind of holiday to look forward to. Checkmate!
And remember, we are always happy to meet you and welcome you, simply because every guest is our favourite guest. Oh, and have we mentioned that our hostel was awarded the title of the best in Croatia? And then once again.