Kayak Tours in Zadar Region - Boutique Hostel Forum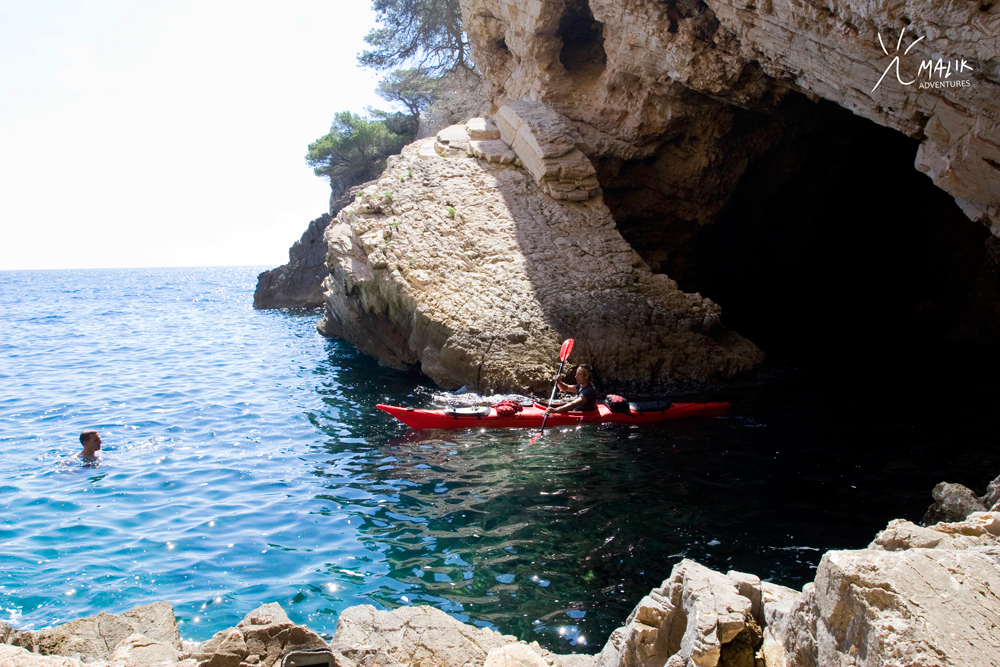 Traced the history by roaming the ancient streets of Zadar? Check. Admired the skyline and the best view ever from the bell-tower of St Anastasia's cathedral or, even better, your hostel room? Check. Got a totally different perspective by looking at Zadar from the sea while being active at the same time? No? Than there's a very simple and convenient way to do that - go on a kayak tour. There's no age limit and excellent physical condition is not a prerequisite, but at the same time, fun and fulfillment is guaranteed. Once you try it out, you won't be able to stop, and there's a lot to see and do by kayak.
Row, row, row your … kayak
'Cause it really gives you a dreamlike experience… Sure, you might feel some muscle soreness the day after, particularly if your muscles aren't used to exercise, but it's all worth it. In case you are physically fit, you'll appreciate the opportunity to do some workout on holiday as well. Needless to say, there's something truly pacifying in the rhythmic movement of paddling - it's the ultimate stress relief. And it gets even better if you get to share such moments with your loved one or friends. Even a short tour can be a real adventure - exploring the known from a different perspective and the unknown, finding little-known gems of nature and just having a great relaxing time.
See the sea sights
Experience the calmness of the historical city of Zadar while it begins to wake up by taking the morning tour with Kayak Tours. Admire the sights such as the Forum Romanum, St Donatus Church, Sea Organ and Greetings to the Sun from a sailor's perspective. If you're not a morning person, the agency offers also the evening tour. You'll be accompanied by a tourist guide, so the tour is double or even triple gain, because you see the sights from a very different perspective, get information from a local about the attractions and anything else you might be curious about, and you're actively in touch with the beautiful sea. With this agency you can also hop on a party kayak tour to the famous Zrće beach on the Pag island or explore the wonderful Dugi Otok.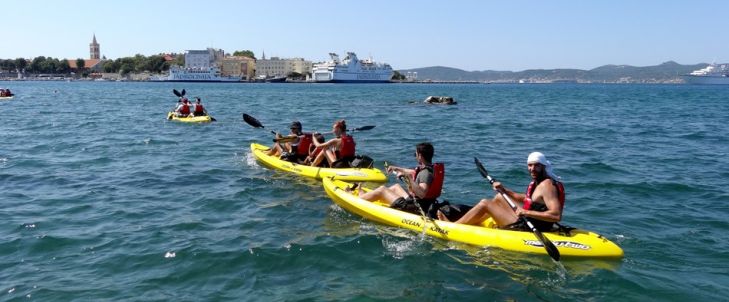 Why not consider spending the whole holiday or a part of it in a kayak? Kornati islands are one of the most exciting wonders of nature and an excellent destination for exploring. From the air, it seems there are hundreds of islands of different shapes and sizes. Exploring the islets and cliffs doesn't get better than in a kayak, because it's the closest you can get to them. With Malik Adventures, your kayak trip gets an additional treat, because you get to stay in a fisherman's house and experience what it means to have your fish caught and prepared the old-fashioned way. Right before your very eyes. Another option the agency offers is a 3-island kayak exploring trip that also includes hiking and snorkeling around a shipwreck.
Kayak in Dalmatia? A definite YES
Croatia is renowned for its indented coast, so kayaking is one of the best options to appreciate the amazing play of nature. The currents are not particularly strong and the waves won't reach the oceanic size, so it basically involves plain sailing. Discovering the hidden coves and natural beauties doesn't get any better than in the Zadar archipelago in northern Dalmatia, while seeing the Zadar sights from the sea is a truly unique experience. Before you paddle off, just remember to take plenty of sunscreen, and your carefree kayak adventure can start...