A To-Do List for a 1-Day Stay in Zadar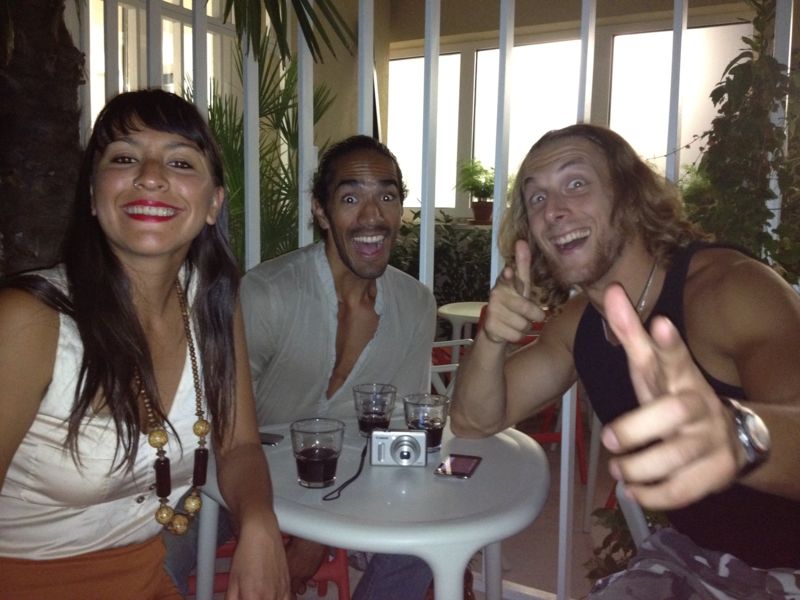 Hitchhiking along Dalmatian coast in direction north? Or thumbing your way south towards the coast from the interior? Flying to Zadar to start your adventure in north Dalmatia? Or is it maybe your final stop before you head home? Whatever the reason, take a moment in Zadar to fully appreciate what the city is all about. After all, it's not for nothing it's been selected the best European destination. If one day is all you have (left) for Zadar, you'll miss certain things. It's a fact. But it doesn't mean you can't enjoy it. After all, it's always better to take it easy and seize fun moments, so here's how we see it:
Keep it simple, keep it centric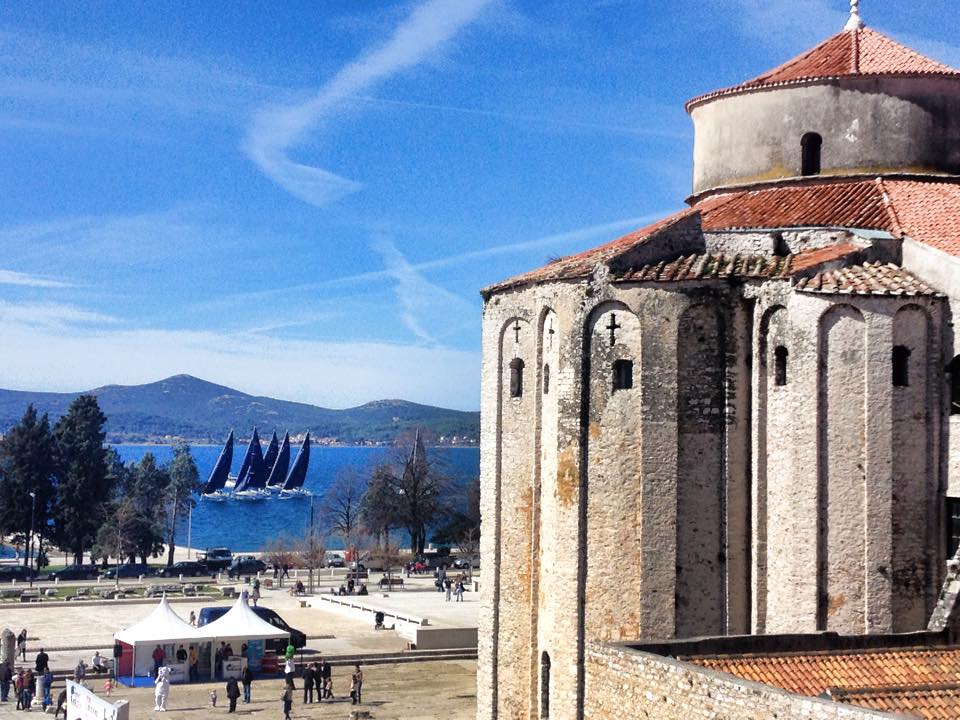 Pick a hostel on the historical peninsula, such as our Boutique Hostel Forum, simply because you won't have to worry about public transport to see places of interest and most things are just a few steps away. Drop your bags in a dorm, have a quick shower, and just look through the window for a while. Take in the clear blue sky and an occasional seagull, bunch of stones lined in a particular way (yes, that's the ancient Roman Forum), look at the crowds passing by and feel the pulse of the city (since you're looking at the busiest and oldest street - it's called Široka ulica, although everyone in Zadar calls it Kalelarga), check out that muffin-like St Donatus' Church - Zadar's most famous landmark (here's a task - find a postcard without it!). If at that point, your stomach rumbles, you know what to do next:
Talk to us
There aren't better fans of Zadar than us - we'll tell you where to grab the best burger or pizza, or which restaurant to pick for an excellent value-for-money lunch off a daily menu. We also suggest you have some coffee at People's Square (Narodni trg) or, even closer, try coffee bar Forum. Enjoy it calmly for at least an hour and live as Dalmatians do. Even if it's only for a few moments. Then climb the Belltower of St Anastasia's Cathedral and get the upper view of the city. You'll love it!
Talk to us … again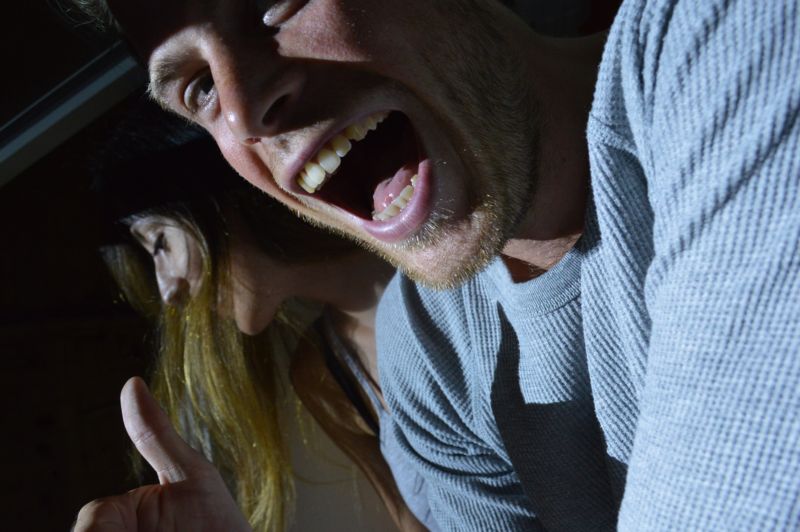 Zadar is a vibrant city, full of exciting events, particularly during summer. So, who knows, you might just be lucky enough to witness a musician or an artist you (will) like, street art, fun festivals! Check with us what's on in the city, at historical locations such as the Arsenal, Five Wells Square or elsewhere and we'll let you know where fun starts and lasts. All you have to do is - ask! But before you head out for a night on the town, there's still one more thing you need to do.
Crown it with colour and music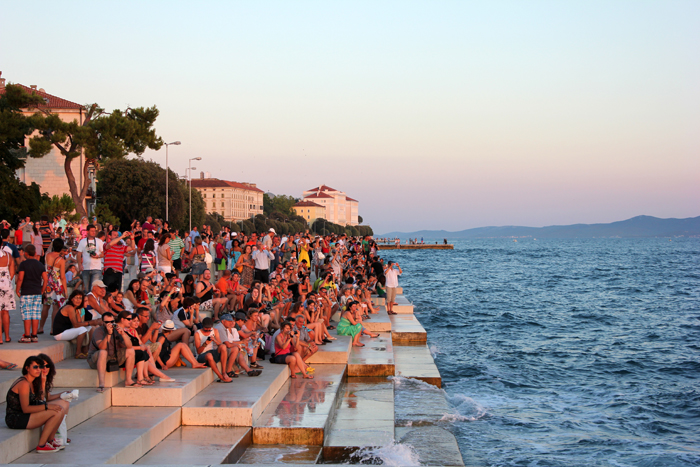 A stroll along the promenade at sunset is pretty special in Zadar. So you're not a hopeless romantic and couldn't care less about that? But surely you'll want to witness the best modern attractions in Zadar, Dalmatia and wider: a very unique sound produced when the waves hit the promenade steps, in other words the Sea Organ, and then there's the light installation that accompanies that music - the Greetings to the Sun. A true one-of-a-kind experience.
X, Y, Zadar
Yes, you're never gonna go wrong if you round up your trip with a stay in Zadar. Even if it's just for one day. Appreciation for the ancient, love for the modern, and seizing the great moments - that's Zadar's alphabet. Learn and, more importantly, experience it!
But before you do all that, find out what's so special about Zadar's sunset and if you're already thinking about what follows it, read about wine-ing without a headache. Just so you know.