Fun Things To Do in Zadar and Wider Region in Winter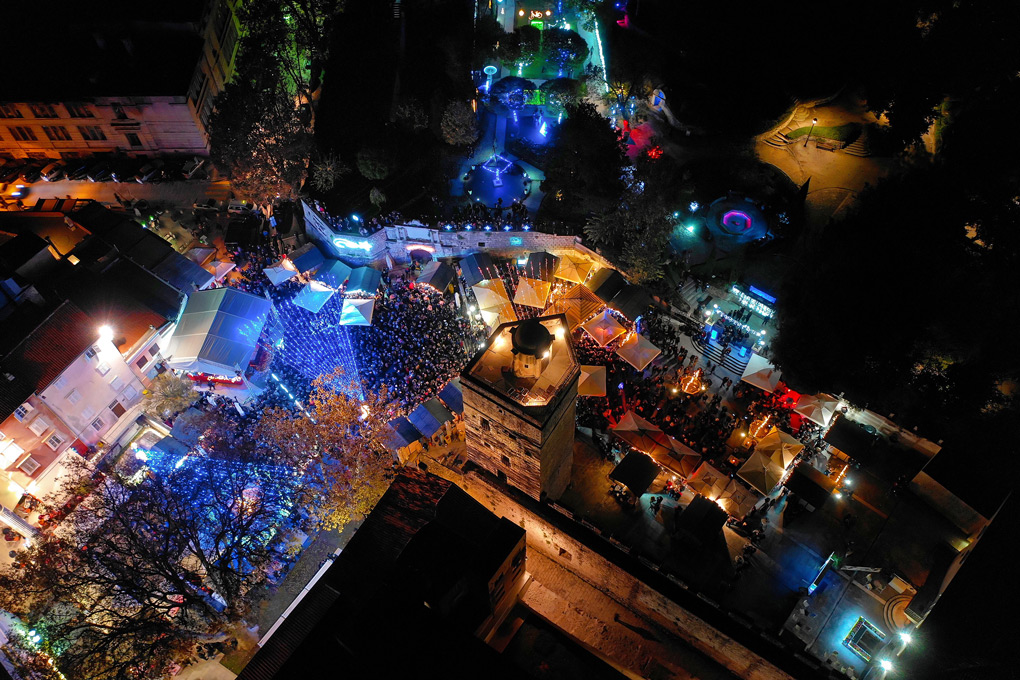 Photo by: Filip Brala
Want to heat up the cold winter days? A trip to Zadar (region) might just do the trick! While sea & sun are generally primary reasons to visit it, the allure of the city and its vicinity goes way beyond just a few months that happen to be the warmest of the year. Winter in Zadar region may be less busy, less crowded and less cold than inland, but never dull. So, check out the ways you can have a great time at the turn of the year:
1. Get into the Christmas spirit with Zadar
Jinglin' all the way, all holiday season long! Don't hope for snow, but expect a great time in the city of Zadar throughout the final month of the year and beginning of January 2020. Not a day goes by that there isn't a fun event for you to check out.
Take a đir (Cro./Zadar regiolect 'walk', pronounced as /jeer/) on the historical peninsula and just enjoy the festive mood of the city. Get a few delicious meals for peanuts, as little as €10 for a daily menu, at various fabulous restaurants with a special 'Đir po gradu' sticker. The sticker can also be seen on other shops, so grab a souvenir, a drink or a ticket at a special price. Check out the entertainment programme for concerts and other performances, go ice skating at the Višnjik sports centre, find your way out of an escape room and just have a blast.
2. Party at New Year's Eve
It's a yes, 20 times yes to a New Year's party in Zadar! Join the city in its final celebration of the year and say 'Well hello 2020!'. Start the countdown on the historical peninsula, check out the New Year's maze at the GUMA bar right next to Boutique Hostel Forum, watch TBF band perform at Petar Zoranić Square on December 31 and round off this year with a bang.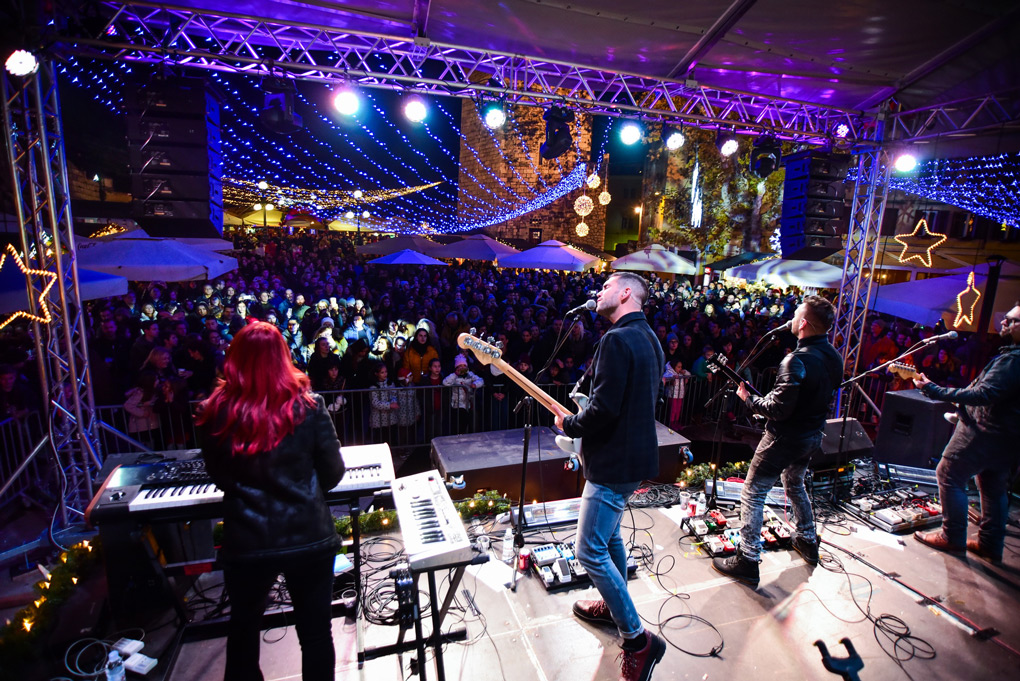 Photo by: Iva Perincic
3. Bow to the Queen of Iž
Surreal as it may seem, skiing on an island in the Adriatic Sea is possible! The island of Veli Iž, namely, hosts a skiing event on January 18 2020. If you happen to be in the region at that time, don't miss the third edition of this fun event which includes skiing with a view of the sea on the snow delivered from Lika, the sledding kids' race 'Prince & Princess of Iž' followed by the main event the 'Queen of Iž', with a rich entertainment program every step of the way.
4. Museum time
See one, see some more! January might just be the perfect month to go museum hopping in Zadar. Apart from having an enviable variety of museums (Archaeological Museum, Museum of Ancient Glass, Museum of Illusions, Gold and Silver of Zadar exhibition, among others), the city marks the end of the first month of the year with an exciting Long Night of the Museums.
5. Valentine's Day in Zadar
Show you care with a romantic stay in Zadar mid February! With the most beautiful sunset in the world, a sphinx that is said to grant love wishes, nearby town of Nin as one of the top European romantic destinations, there's no better place to express your affection with actions. No words necessary.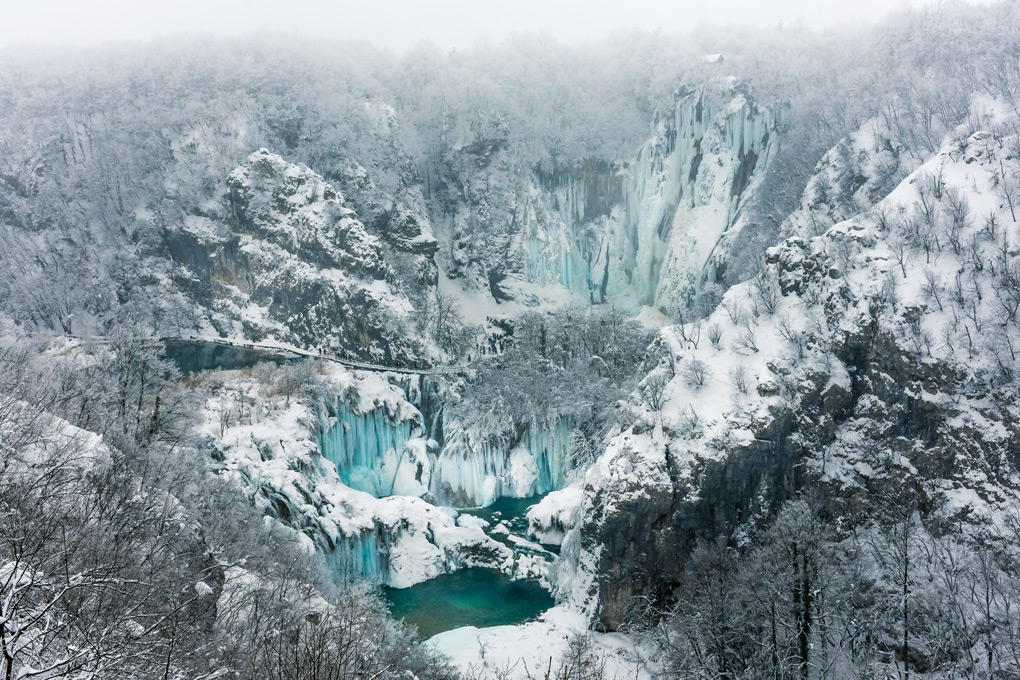 6. Winter wonderland in nature
What a spectacular sight it is! See Plitvice Lakes and Krka all dressed up in the loveliest winter coat. Apart from stunning scenery, Croatia's most visited national parks are less busy this time of year, not to mention the more affordable tickets.
7. Run, in Zadar (region), run
Attention all running enthusiasts! Don't let winter discourage you from staying in shape. If you happen to be in Zadar at Christmas, put on your Santa hat and run for a good cause in Zadar on December 22. Also, Dugi Otok island challenges you to take part in a trail race through stunning scenery in Telašćica Nature Park and show winter the door mid March.
Winter it is!
Don't expect snow, don't expect to swim, but do expect to enjoy it to the fullest. Simply because Zadar and vicinity sure know how to shine. Any time of year.
Museums? Booo-ring! Not in Zadar, they aren't. Check out Zadar's museums and you're sure to feel curious. By staying at Croatia's best hostel 2019, you are within a walking distance from the best of them.