Experience Advent & New Year's Eve 2019 in Zadar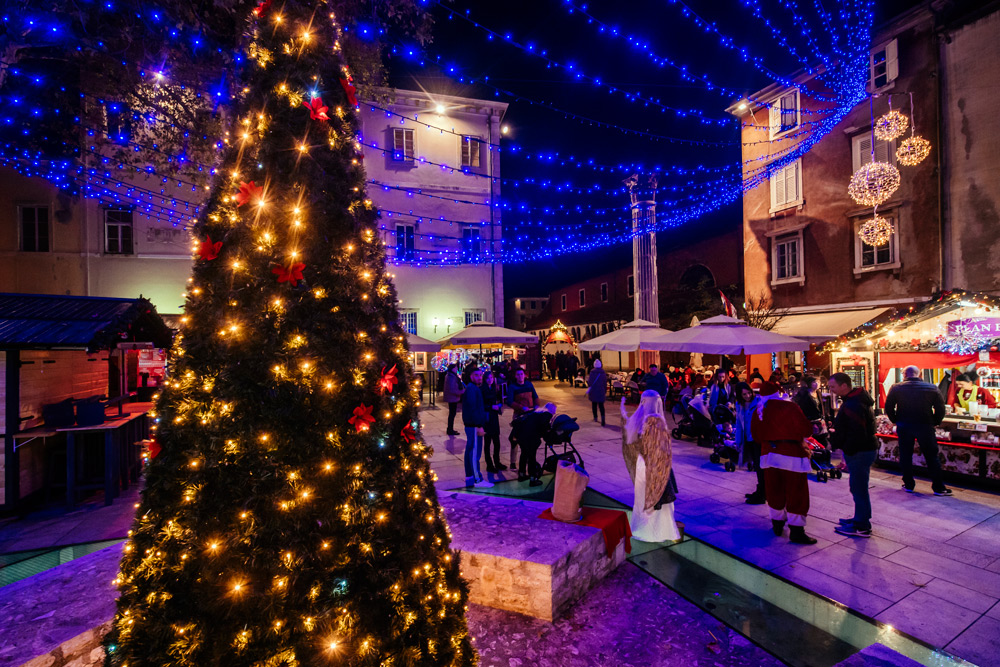 Author: Stipe Surać
Say ho, ho, ho to a break in Zadar in December 2019! ''Tis the season… of joy and sharing. 'Tis the season… to have fun with your favourite people. 'Tis the season… when Zadar has a very special glow. So, are you ready for Advent 2019? 'Cause Zadar sure is!
Final call … for a top destination 2019
All set for the perfect last act of the year 2019? Well, add a touch of Zadar magic to it! After all, the year is coming to its close and it's been a year when Zadar topped the lists of the best travel destinations in Europe. Curious to know why? There's still time…
Jinglin' all the way
So much more than just 12 days of Christmas! Zadar welcomes you to a rich entertainment program lasting for more than 30 days straight, from November 22 2019 to New Year's Day 2020.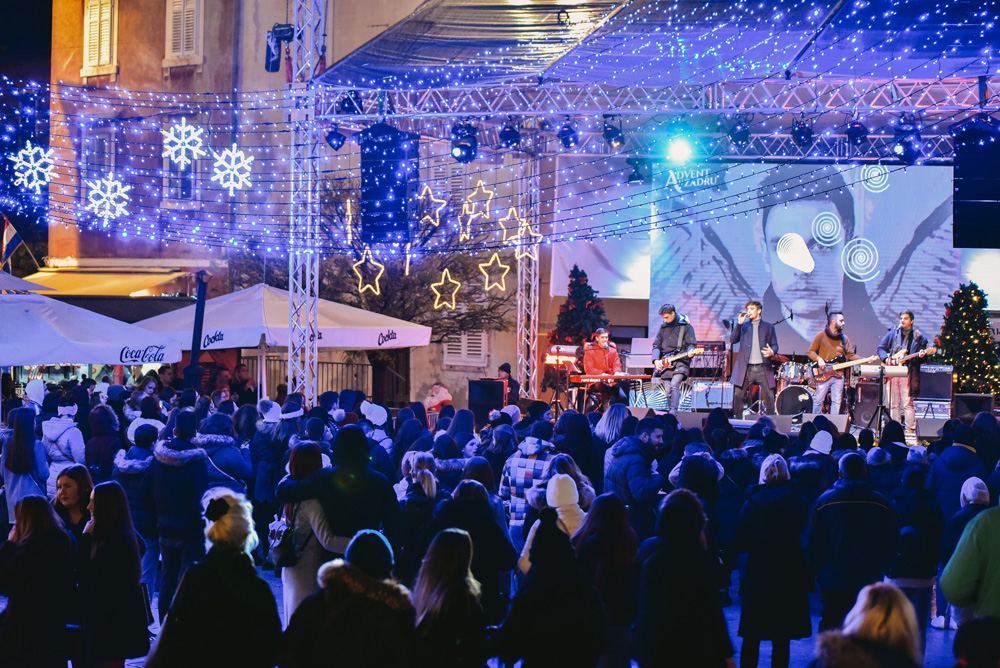 Author: Iva Perinčić / Source: Zadar Region
Go rocking around the Christmas tree during Advent on the historical peninsula in Zadar! Not only will there be a concert almost every day, but there'll be merriment for all generations as well. Some of the highlights include performances by renowned Croatian bands and musicians such as Prljavo kazalište (November 22), Cubismo (November 23), Marko Škugor (November 29), Hladno pivo (November 30), Domenica (December 6), Opća opasnost (December 7), Vanna (December 13), Rišpet klapa (December 14), Soulfingers with the comedian Mario Petreković (December 20), Vatra (December 21), A strana (December 24), Forum (December 25), Vigor (December 26), Psihomodo pop (December 27), Ivan Zak (December 28).
And more presents under the Zadar Christmas tree! The city is going to keep guests happily entertained and busy with other performances, choirs, dance, majorettes, parties, karaoke, Nutcracker ballet (December 11), DJ performances. Fans of running can also crown their yearly effort with the Zadar Christmas Run 2019 race on December 22.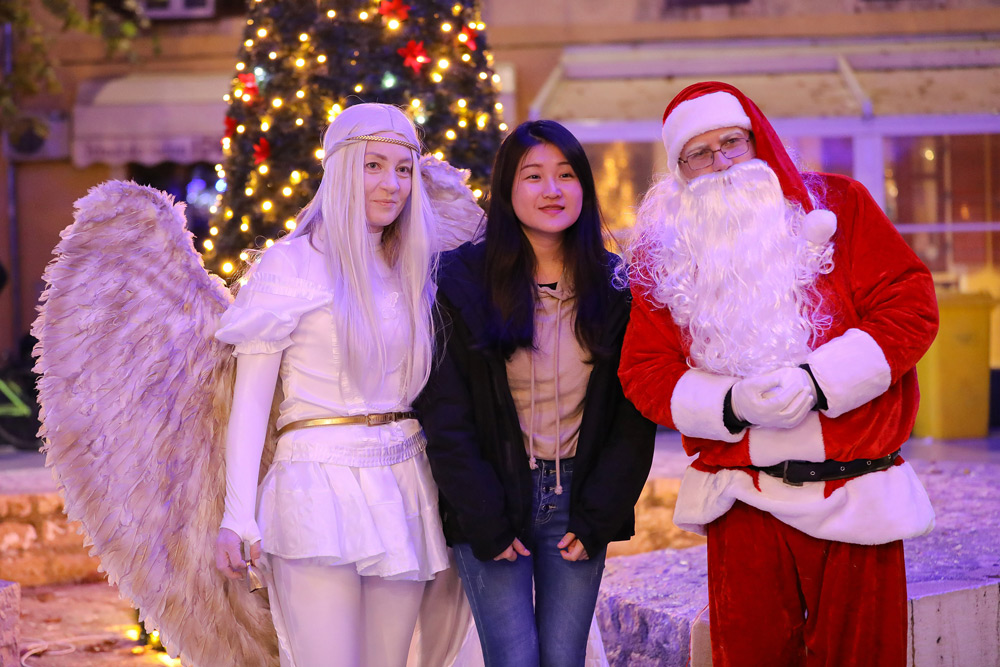 Author: Filip Brala / Source: Zadar Region
Santa … is coming to town
And he won't be the only one! Kids can look forward to a real winter fairytale with the arrival of Saint Nicholas (December 6) followed by Saint Lucy (December 13) in addition to the continuous joy of the elves' Christmas factory.
Bringing in a brand New Year … 2020!
Out with the old, in with the new! What better way to slide into 2020 than with the shiniest New Year's Eve in Zadar? Hit the streets of Zadar, get into the rhythm of Zaratino and TBF bands and toast to fabulous new beginnings in 2020!
Starry Zadar
All is shiny and bright in the city of Zadar! Walking the streets on the historical peninsula, feel the spirit of Christmas at every turn. Join the people of Zadar in this time of merrymaking on sparkling historical squares starting at Five Wells Square and Petar Zoranić Square.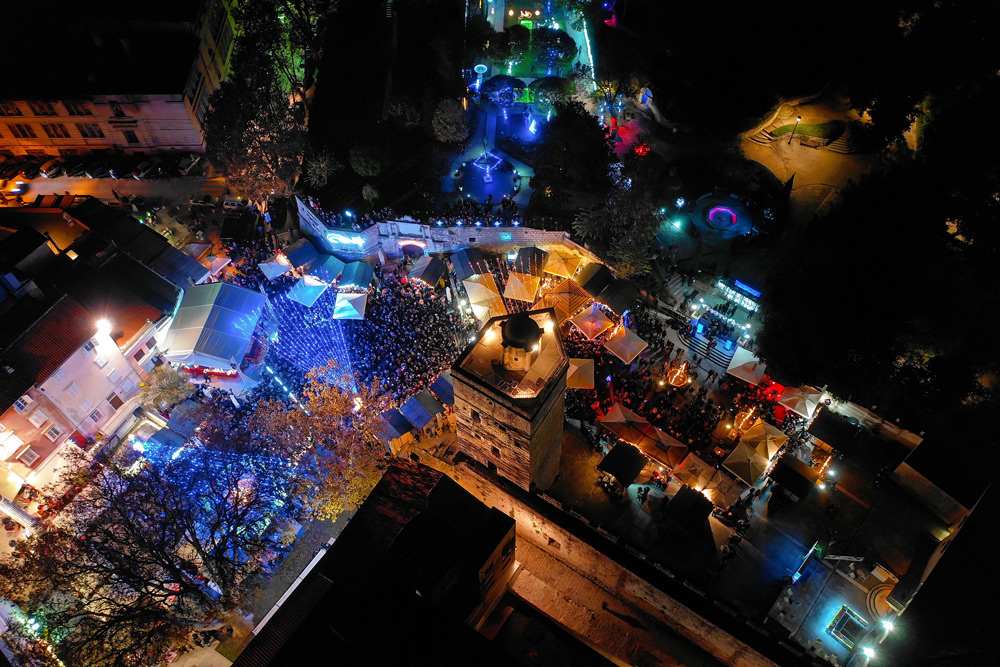 Source: Zadar Region
Advent in exactly the right place
Centric … with phenomenal views! With a selection of rooms ranging from a dorm Chat room to private rooms such as Duo, Meta or Lux rooms overlooking the shiny streets of Zadar, Boutique Hostel Forum truly is the best place to stay in the very heart of the historical peninsula.
Season's Greetings in and from Zadar
Let December 2019 be the one to remember! Be reminded once more of all the great moments of the year in one of the greatest travel destinations this year and every year - wishing you a merry Christmas and a happy New Year 2020… in and from Zadar!
Just to refresh the memory, here's how and why Zadar topped the lists of best travel destinations 2019. What better way to experience it than by staying at the best hostel in Croatia 2019 - Boutique Hostel Forum?