A Weekend Getaway in Zadar? Make it Happen in 2020!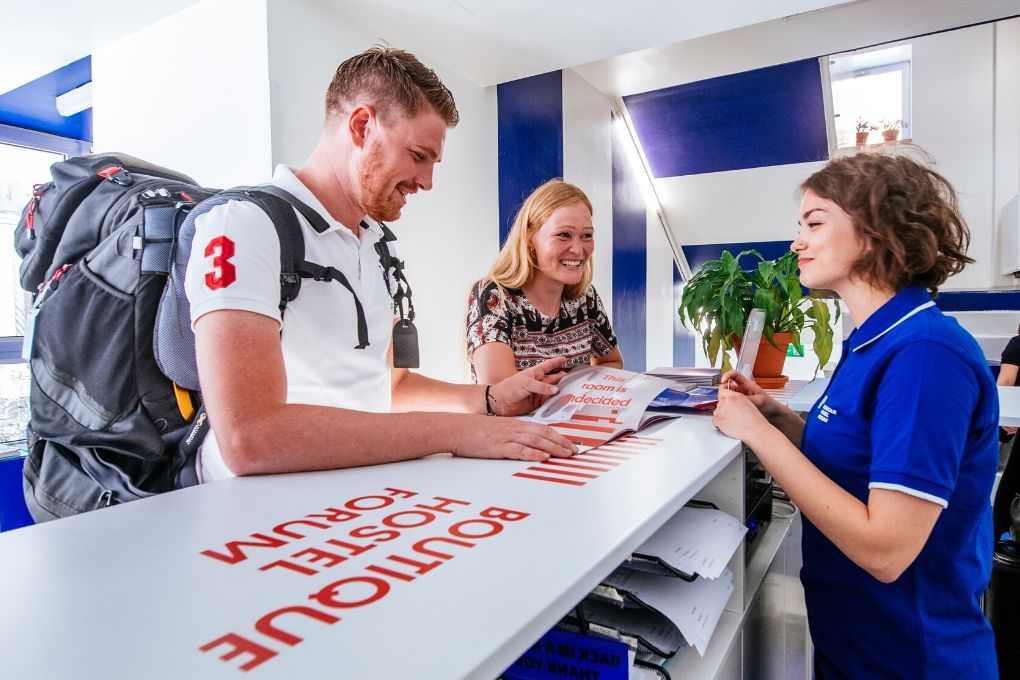 Pack that carry-on of yours, hold that wallet in your pocket, put that smile on your face and keep it on, 'cause you're good to go! There's nothing left you need to take on your weekend break … in Zadar! Curious? Making it happen is simple and easy, so check out how it's done:
Flying to Zadar from all directions
A couple of hours or less - that's how little it takes for a weekend getaway in Zadar! Sure, you can always drive if you prefer it, but why bother if there are so many flights available and you can just sit back and reach your destination comfortably and in no time?
From north to south, from east to west, there is hardly a country in Europe without available flights to Zadar, with the exception of most neighbouring countries. In addition, almost 20 new routes have been arranged for 2020. So, thinking about a neighbourly visit? Then take a flight from Belgrade to Zadar to pop by!
Wanna compare the Dalmatian lifestyle to that of your country on the Mediterranean? Then fly to Zadar from Spain (Madrid, Barcelona), France (Toulouse, Marseille, Paris), Italy (Milan, Rome) or Israel (Tel Aviv).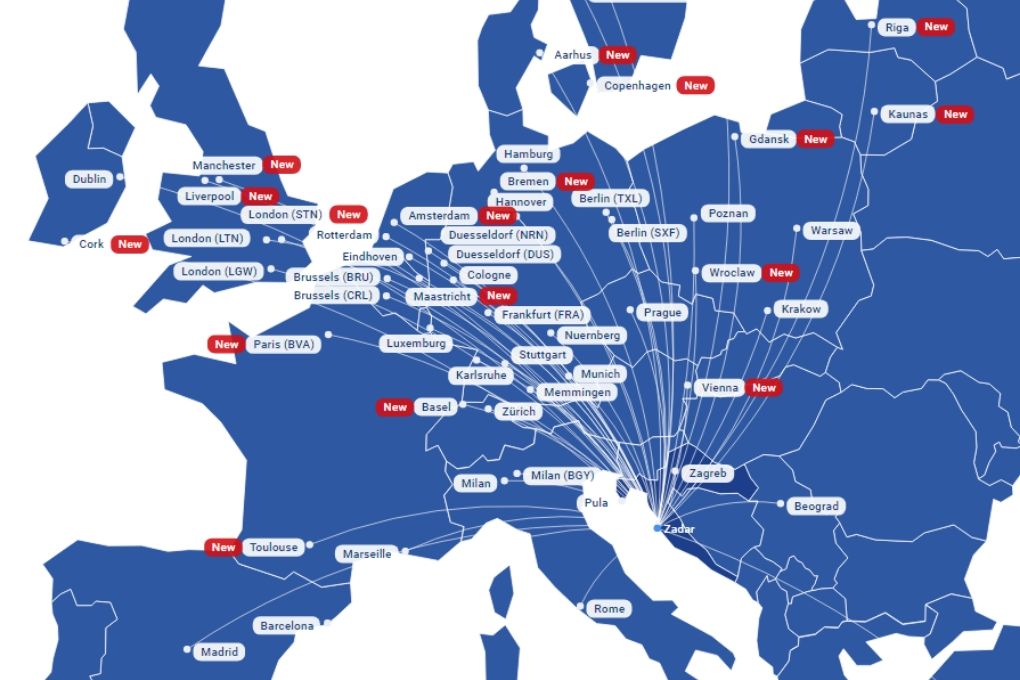 Image source: Zadar Airport
Yearning for some endless sunshine? Then catch that flight from Ireland (Dublin, Cork), England (Manchester, London), Holland (Amsterdam, Rotterdam, Eindhoven, Maastricht), Belgium (Brussels) or Luxemburg.
Feel like replacing jackets with some light clothing even if just for a few days? Then get on that plane to Zadar whether you're in Norway (Oslo), Sweden (Stockholm, Gothenborg), Denmark (Aarhus, Copenhagen), Latvia (Riga) or Lithuania (Kaunas).
Need a break from work and want to try that easy-going Dalmatian lifestyle? Central Europe has the most flights to Zadar so take your pick from Poland (Gdansk, Poznan, Warsaw, Wroclaw, Krakow), Czech Republic (Prague), Germany (Hamburg, Bremen, Hannover, Berlin, Düsseldorf, Cologne, Frankfurt, Nürnberg, Stuttgart, Karlsruhe, Munich, Memmingen), Switzerland (Basel, Zurich) and Austria (Vienna).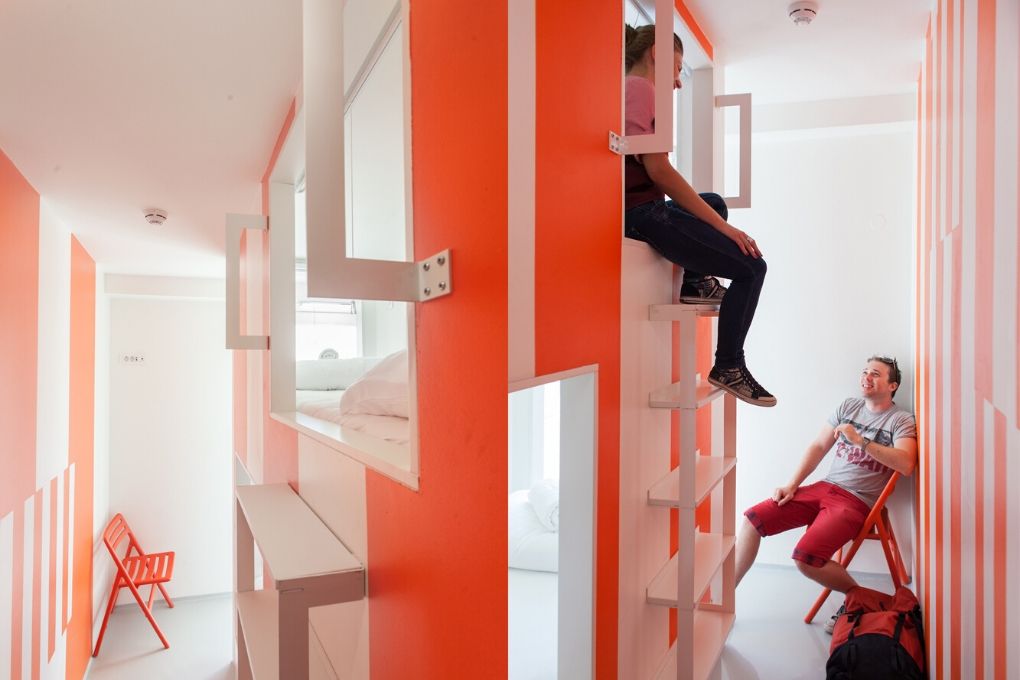 The next step - just the right place to stay
Thinking about a centric place with affordable prices? Whether you just want a spot in a dorm to crash or more privacy in a double room, Boutique Hostel Forum is your way to go. Located in the heart of the historical peninsula, the hostel has the best spot to start your sightseeing mission, fabulous views, quirky interior and common areas for you to meet & greet. Seriously, no need for you to look any further - just book it directly.
What's on in Zadar?
Check it, plan it, love it! Browse the events calendar of the city, stay updated about recent entries and check out if there are events to your liking happening right at the time you'll be visiting Zadar. Would be a pity to miss a fun event, wouldn't it? You can even use a specific event as the perfect excuse to go in the first place.
What's in it for you?
Fun. Adventure. New scene. Most importantly, Zadar. After all, Zadar + weekend break make a great combo. Super easy to arrange, too fantastic to miss. Going on your own, bringing a partner or a few friends along - the city welcomes you in 2020 with the promise of a fab weekend getaway. So, just say it - Zadar, here we come!
Why go precisely for Zadar? Simply because Zadar stands out in so many ways. So, if you've made your decision already, simply book your stay directly online. Why? Because it's the best way to do it.