One-of-a-Kind Zadar - the Ways in Which It Stands Out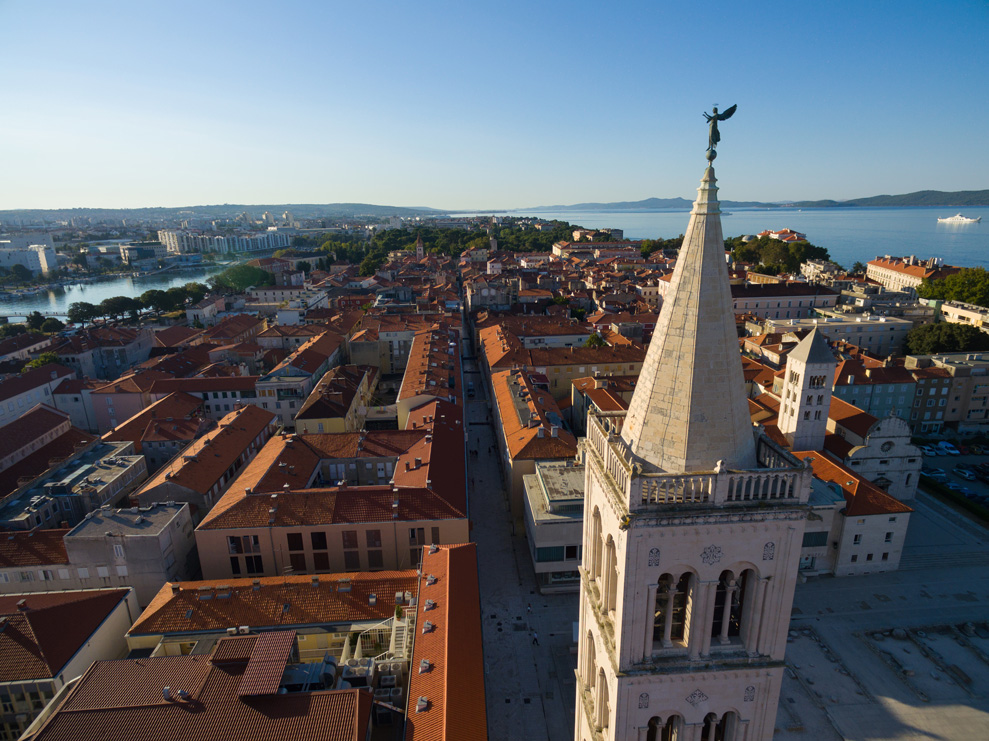 Ladies and gents, boys and gals, presenting to you the one and only … Zadar! It has history, culture, modern attractions, exciting buzz, it has it all and that extra something to top it all off.
Meet 'n' mingle on Kalelarga
It's where Zadrans do it all! It's where they laugh, shout, fall in love, fight, make up, take coffee, idle about, it's where they welcome the visitors and have fun. It's a pulsating street said to be older than the city itself, it's probably the most famous street in Croatia with even a song about it and there's hardly a Croatian who won't know where it is. It's popularly known as Kalelarga, officially Široka ulica (Cro. 'wide street').
Modern and ancient at the same time
You may come to Zadar drawn by its fantastic modern attractions - the Greeting to the Sun ( Sun Salutation) and the world's first Sea Organ. Rightly so. Paired with the most beautiful sunset in the world, you are always in for a one-of-a-kind experience.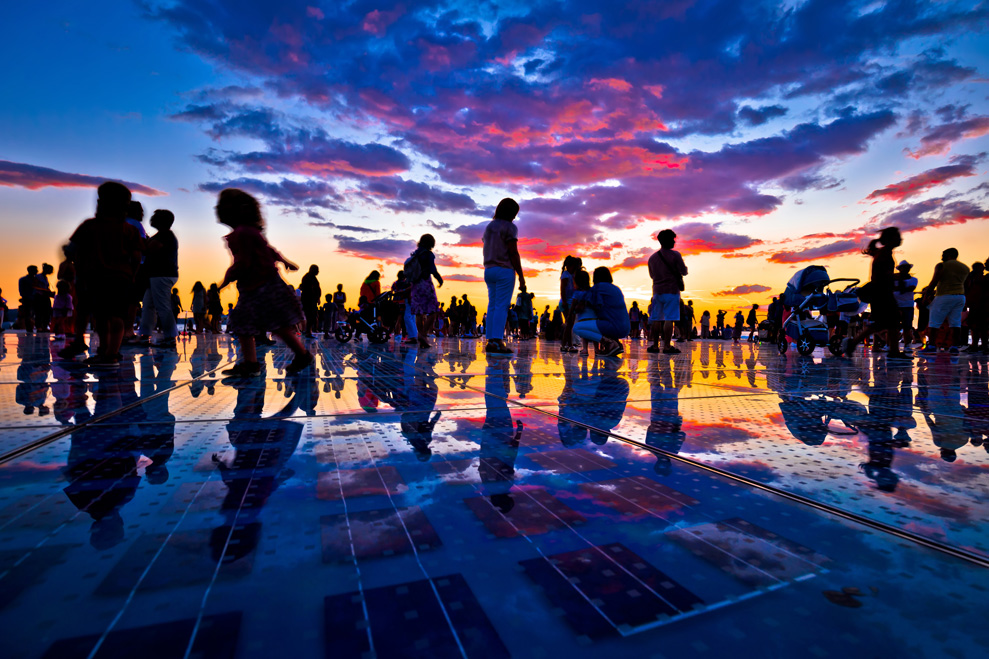 Still, if you think that the city is just a trendy destination without much history and stories to show you, you couldn't be more wrong! In fact, it's been there for a few millennia and there are a number of ancient monuments to testify to its fascinating development - from traces of ancient Roman times at every turn to sights from the Middle Ages and more recent history.
Lovin' their sport, drinkin' their drink
Slam dunkin' … with Maraschino! No, it's not football Zadrans feel the most passionate about regardless of the famous Croatian footballers stemming from the area, four of whom were members of the world champion runner-up team in 2018. The number 1 sport is, in fact, basketball. They even go so far as to claim that the sport was invented precisely there. So, if you see graffiti or a sign saying 'Bog je stvorija čovika, a Zadar košarku' (Cro. 'God created man and Zadar created basketball'), you'll know what it's all about.
Zadar also has its own booze! Created from the native marasca cherry, Maraschino liqueur was invented here a few centuries ago. Try it with gin, tequila, rum or in other combos for an authentic Zadar touch to your afternoon or night out on the town!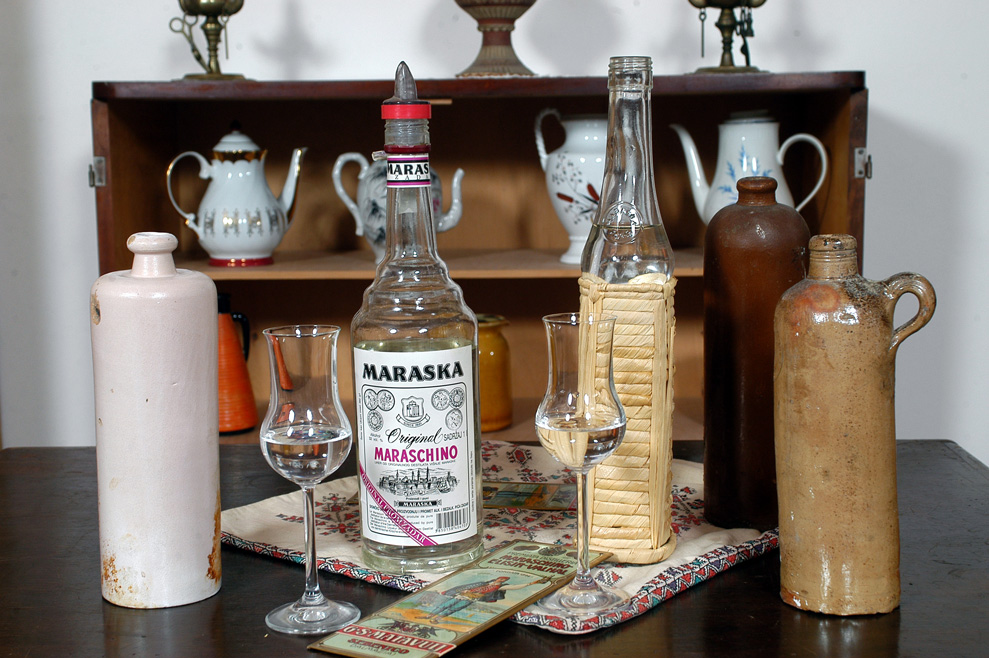 Author: Stipe Surać
In the heart of it all
Gotta love Zadar, for whatever reason you might come here! In the radius of less than a hundred kilometres there's something for everyone. There's hardly any other destination in Croatia that comes with such a complete package: Party people, Pag island's calling you!
Nature lovers, sail around those islands (as diverse as green Ugljan and bare Pag in addition to Kornati Islands National Park and Telašćica Nature Park on Dugi Otok), climb those mountains (Paklenica National Park), admire those rivers and lakes (Krka National Park, Vrana Lake Nature Park and Zrmanja river and canyon)!
Historical 'treasure' hunters, discover UNESCO's heritage sights in the city itself and the nearby Šibenik in addition to fascinating stories of many small towns and villages of the region.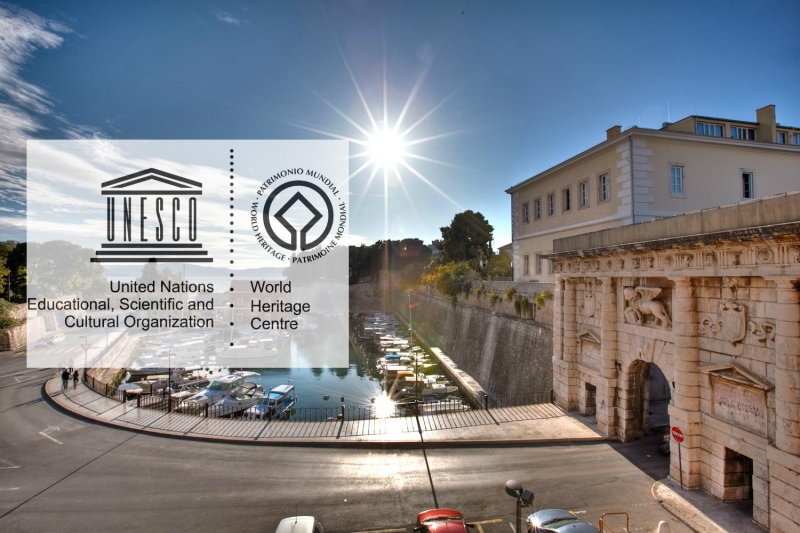 Darling romantics, fall in love at the sunset, heart-shaped island of Galešnjak and find romance in Nin.
Adventure and action seekers, down you gooooo off Maslenica Bridge (bungee jumping), up you go in Paklenica canyon (rock climbing), along Zrmanja river you go rafting, over the islands of Zadar archipelago you fly (skydiving), up, down and all around you cycle (the entire region), kayak/canoe or SUP along the coast and islands like Dugi Otok.
The 'it' factor of Zadar
And then there's that special something. Zadar is attractive, vibrant, magnetic - it makes you wanna be there, then see it once more, and again, and again. Its uniqueness is written in every narrow street on the peninsula, in those rocks at the Roman Forum, in that sunset at the waterfront, in the way people interact on Kalelarga and hang out enjoying life.
Get to know more about the exceptional experiences awaiting everyone in the city and the region. If and when you feel like you could use a refreshment (a Maraschino maybe?), stop by Zadar's most popular squares and enjoy the buzz all around.