Boutique Hostel Forum Is the Best Hostel in Croatia in 2019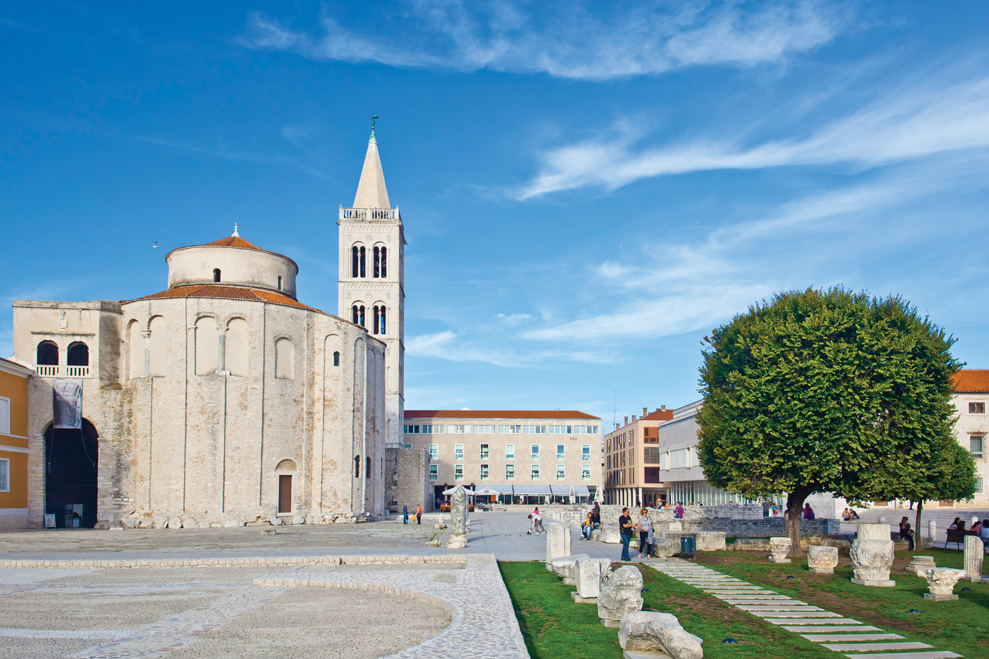 We have the best location and views in Zadar. We have a fun-loving ambiance and the best tips about the city. We have just the right room for your stay at a fair price. We have also just received the award for the best hostel in Croatia… for the fourth time!
Here comes the flower!
2015 was the year we broke the ice. Then we did it again a year later. After that we took a break, only to get back on track in 2018, which we happily repeated once more in 2019. In other words, Boutique Hostel Forum has yet again won the award 'Tourism Flower - Quality for Croatia' at the recently held Days of Croatian Tourism 2019.
It truly is an honour to receive a recognition by the industry right before its eminent representatives particularly up against strong competition. However, our efforts to ace it are all about our guests, about making your stay in Zadar as memorable as it goes, about getting you to know (and love) the city just as much as we do.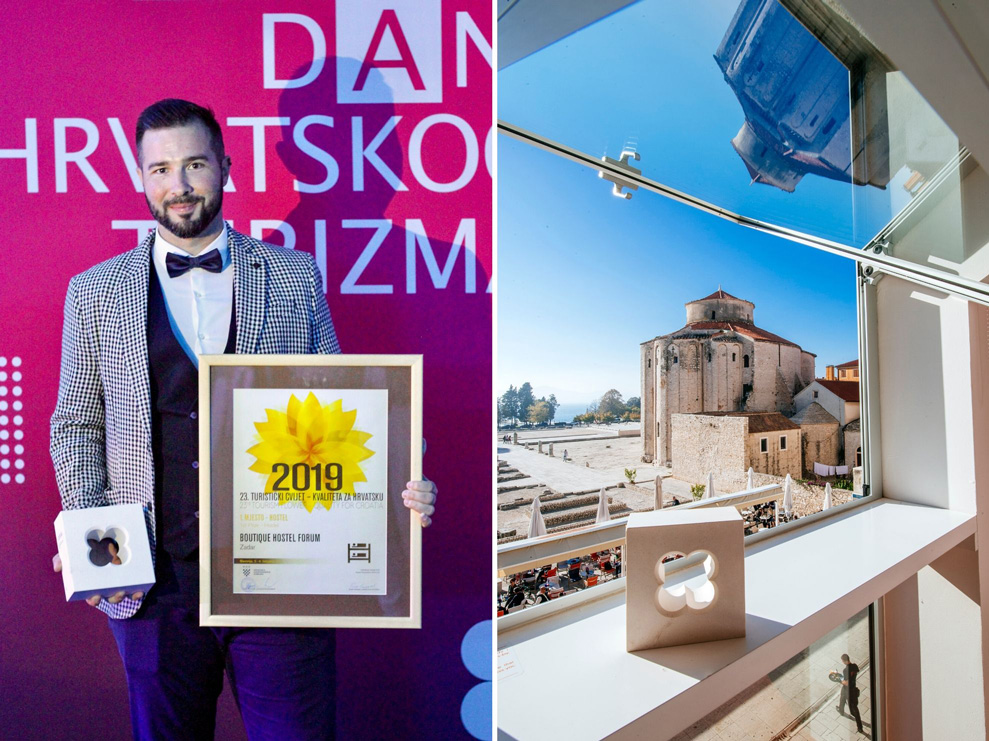 Boutique Hostel Forum through your eyes
Tellin' it like it is! We love it when you love us, just as we appreciate it if you have something constructive to add. 'Cause that's how we get even better, year in year out.
You see us an 'amazing hostel in a perfect location' (October 2019, TripAdvisor). Great, indeed, it is. The ancient Roman Forum is right there before your eyes, as is the best lookout in the city (the Belltower of St Anastasia's Cathedral). You cannot get any more centric than this, with all the most popular sight within a brief walking distance, e.g. it takes 7 minutes on foot to reach the Sea Organ.
We are happy that you had a 'great stay, like a hotel with good standard and a fair price' (September 2019, TripAdvisor). Whether you stay in a 4-bed dormitory or opt for a more private single or double room, we always want to make sure you get what you prefer. All rooms come with a shower & toilet, air conditioning, breakfast and other perks. In 3 words, they are funky, functional and fabulous!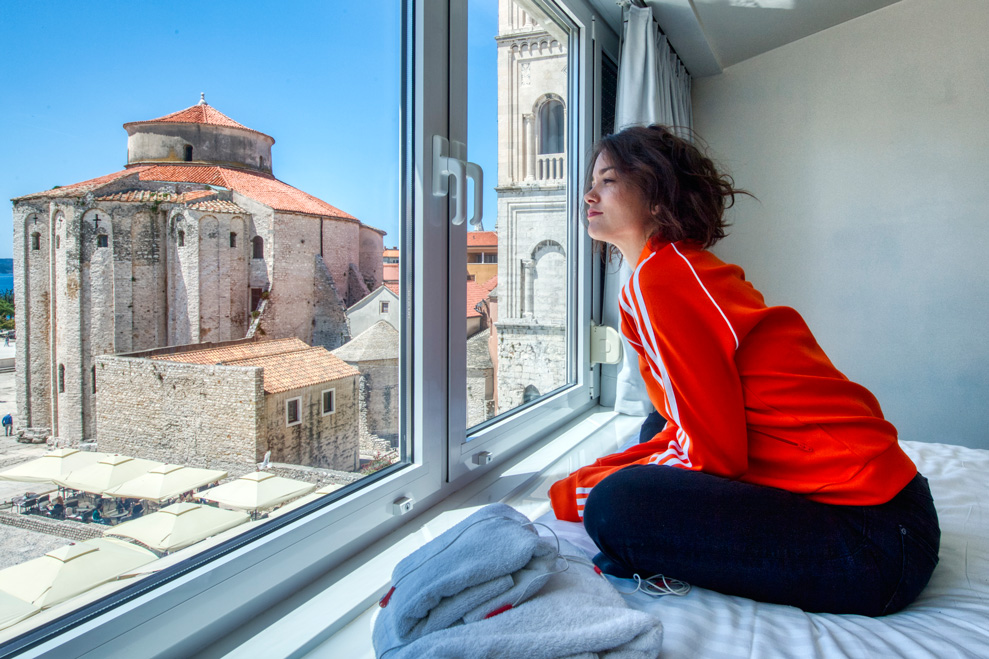 Also, our 'staff is super friendly' (September 2019, TripAdvisor). Apart from ensuring your stay with us runs smoothly, they are also your Nr. 1 experts on Zadar and don't mind spreading the word!
While Boutique Hostel Forum aims to provide you with 'everything you need' (September 2019, TripAdvisor), we also strive to give you so much more than just a basic hostel accommodation. We love it when we 'surpass your expectations' (June 2019, TripAdvisor) leaving you 'impressed' (July 2019, TripAdvisor), so 'make sure you explore all our hidden attributes' (June 2019, TripAdvisor).
We couldn't have said it better ourselves. Now it's only up to you to see it for yourself.
Your number one host in Zadar
And wider. Why? Because we are centric, friendly, functional and affordable. Because we are your experts in the city. Because the tourism professionals say so. Because YOU say so!
Want to know more about our story and get to know us even better? After all, you must be dying to know how we pamper our guests and what would be the best room type for you.