Visit Zadar's Museums - Boutique Hostel Forum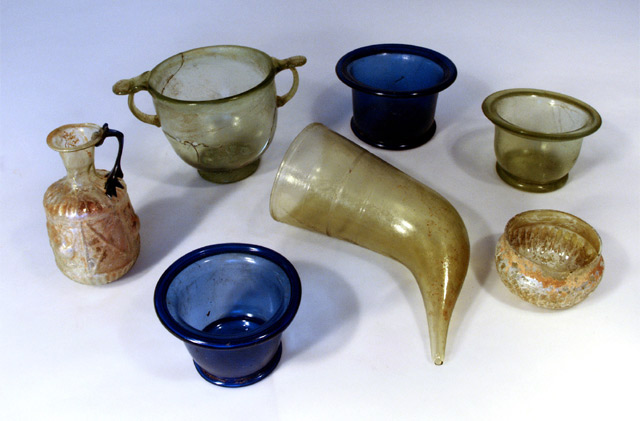 1. To dig it
Zadar's not only about modern attractions . In fact, it's precisely its history that adds to the city's irresistible charm. So, all it takes is a half an hour (or a bit more) detour from your general Zadar tour and you'll be all the more wiser about the city and the ancient way of life. Also, Archaeological Museum's layout is idiot-proof, which means that it's easy to follow the timeline from the Antiquity to medieval times.
2. To have fun and photos to share
Keep it real with some illusion! Zadar's Museum of Illusion is not a huge place you'll get lost in, but you'll have loads of fun and you'll learn how easy it is to play a trick on the mind. It is also a perfect excuse to slow it down a notch and take a break from frantically roaming Zadar's streets.
3. To get one-of-a-kind souvenirs
Why not get a truly original Zadar souvenir that was not produced on the other continent, but rather in the Museum of Ancient Glass' workshop? And it ain't all cups and glasses. There's jewellery, too. And while you're at it, you can also witness a glass blowing demonstration.
4. To appreciate some quiet time … and feel awe
Churches and monasteries generally have soothing ambiance for anyone who wishes to find a few moments of peace and quiet. And then there is St Mary's Church or, more precisely, its convent which exhibits a valuable collection 'Gold and Silver of Zadar'- one of the most valuable exhibitions in Croatia. It's bedazzling!
5. To participate in cool events
Museums have stopped being places with exhibits you lose interest in after half an hour and where not much goes on. Quite the contrary, cool events such as concerts or workshops keep bringing people back to museums, and not only during the Night of the Museum. So, follow the events programme and don't miss out an opportunity to have a unique experience.
6. To find a retreat
On a scorching hot summer day, you can go grab a beer that will only refresh you momentarily or you can step into one of Zadar's museums and find a gem you'll equally enjoy. The same applies for winter months when rain might direct you to explore Zadar's finest exhibitions.
Just because ...
Genuine interest. Curiosity. To-do list in Zadar. Need for a time-out. Less favourable weather conditions. Regardless of the reason you enter Zadar's museums, they won't disappoint you. Quite the contrary, you'll get a more complete picture of what Zadar is all about - a vibrant city where the ancient and the modern continue to coexist. No matter what.
Speaking of must-do lists … here's a suggestion about how to spend one day in Zadar and the easiest way to go about the city.
Image source: https://goo.gl/Y0FB4Y