And What's Your Room Type? - Boutique Hostel Forum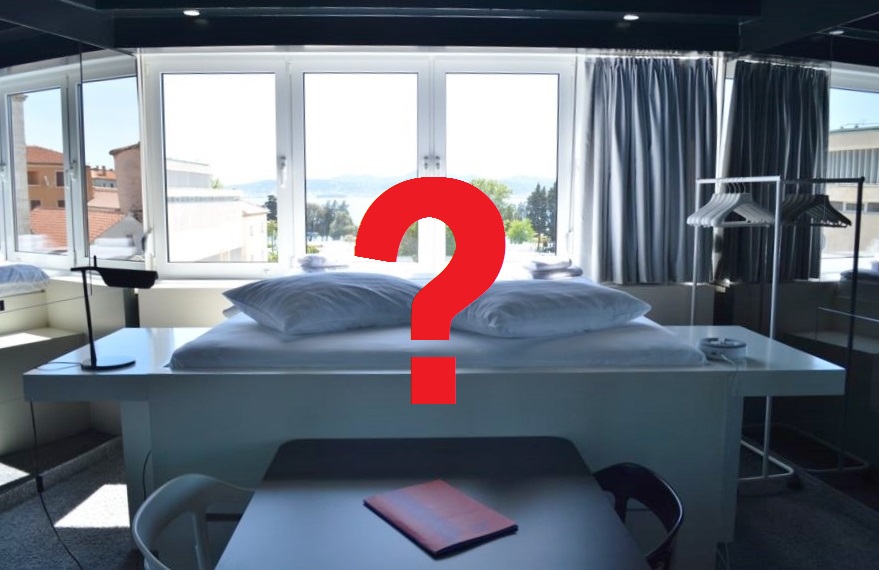 Beauty is in the eye of the beholder. Similarly, the choice of a room in our hostel is entirely up to your preference. Or the depth of your pocket. Whether you regard the world as black or white or you appreciate all the colours of the rainbow, we are pretty sure you'll love your room. Young and senior, loaded or (nearly) broke, single, straight and gay, from nearby or the farthest corner of the world, we want to get to know you and match who you are and what you prefer with the right kind of room. Here's how we see it, cause we know based on our experience that it really works...
Chat with backpackers
Backpack signals the kind of traveller you are - relaxed, open-minded, curious to see and experience as much as possible on a tour to a certain end destination which can easily change. You're looking for a place to drop your belongings, crash in, and you don't mind sharing a dorm with other fellow backpackers, whether they're complete strangers or not. Forum Chat room is the one you're looking for and you'll be happy to learn that the perks include sense of privacy you'll achieve by pulling the curtains which form part of your bed and … the view.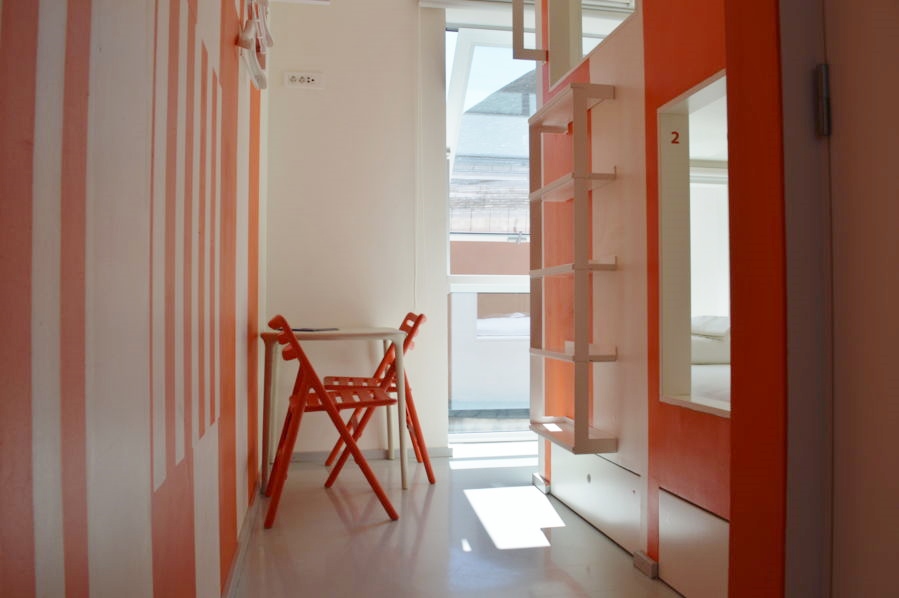 Chat to save
The more the merrier! Forum Chat rooms are also an excellent choice if you travel on a budget with your homies and besties and just wanna have fun. You'll get to share the room, but at a price everyone can afford. And yet, you will be in the very heart of Zadar.
Double the fun
Travelling with a friend or two? You've left your travelling-on-a-budget years behind and can now afford a bit more comfort? Then go for our Forum Meta double rooms. You'll have more privacy in such rooms, and yet you can rearrange the beds as you like it - joint or separate.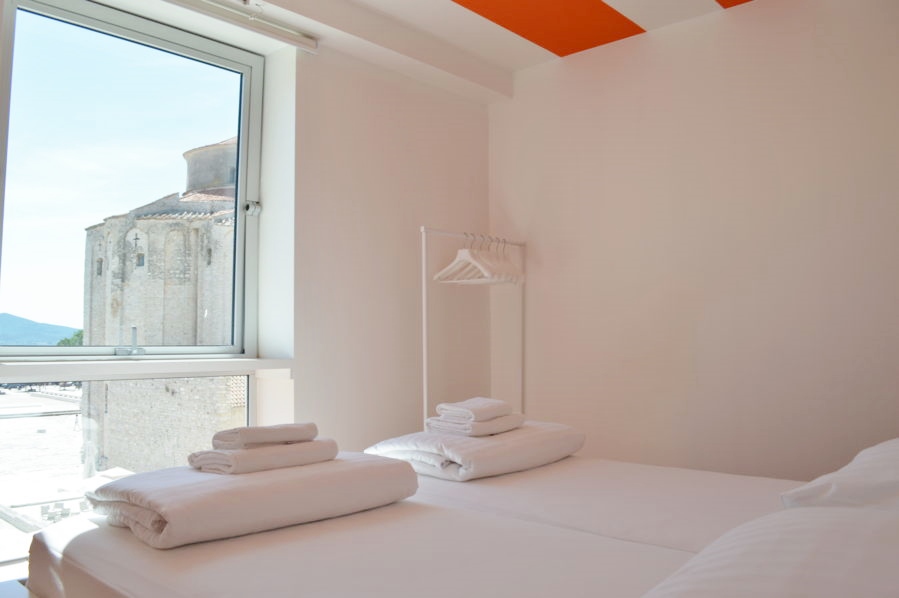 Young love
Are you a young couple in love? Then Zadar is the perfect city for you. If you happen to combine your stay with our Forum Lux room, preferably the black one, you'll experience the true essence of romance. As you watch the amazing sunset from the bed, you'll never want to leave (the room, and then Zadar for that matter). Oh, and… the room is full of mirrors, which will take your stay to a whole new level of romance.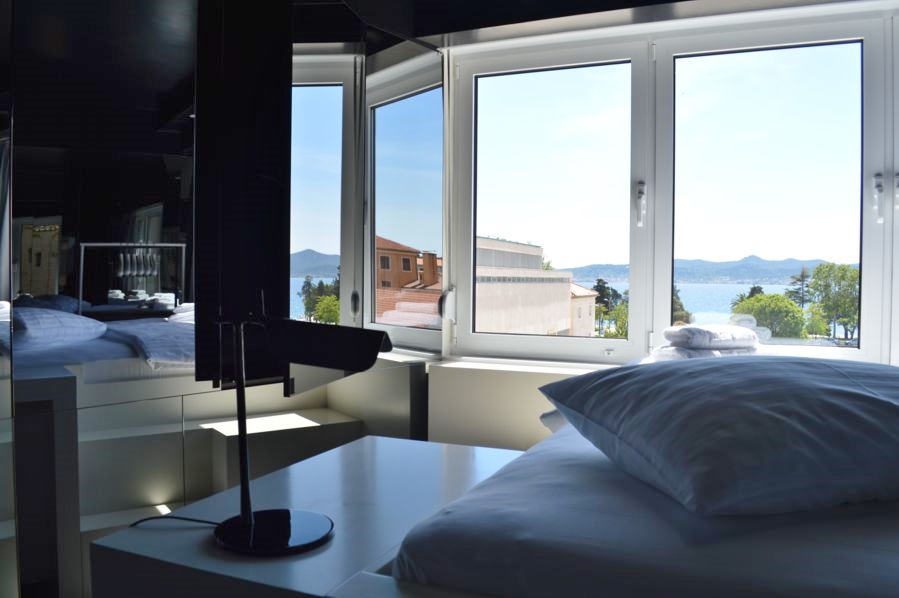 Long-term double
Visiting Zadar with your significant other, the one you've been with since forever? Then you must be just looking for a private double room in the historical core of Zadar. Our Forum Meta room is your perfect choice. But we have to warn you, with the amazing view, romance comes in naturally and irresistibly.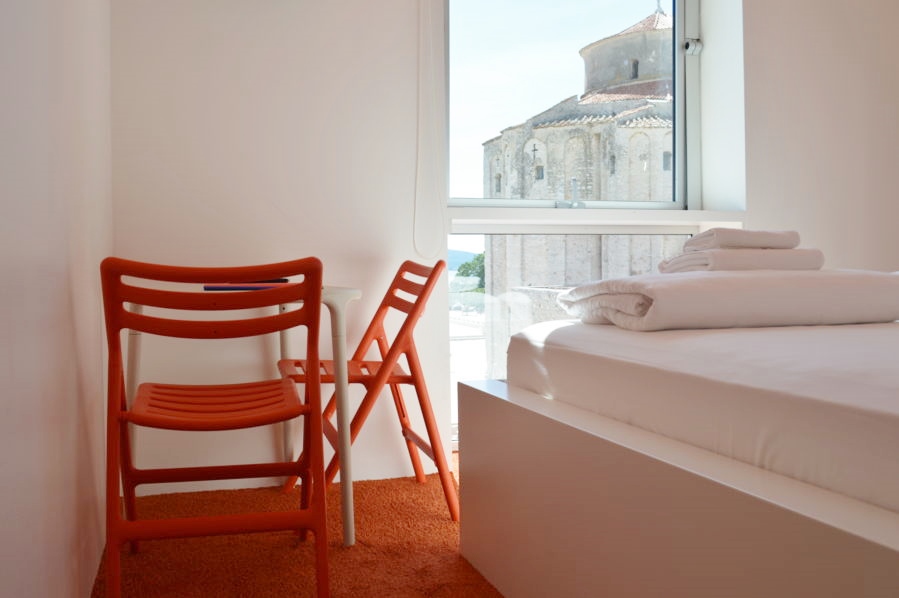 Rekindle the double
You want to reminisce about the romantic moments you shared when you started going out with your honey and spice up your long-term relationship? There's no better place than our exciting and romantic, fully mirrored Forum Lux rooms. Let Zadar and our hostel ignite the new flames of your relationship!
Double white
The view, the mirrors, the top floor, the light … Yes, there really is something about our Forum Lux rooms. And the white one is a particular favourite among our gay guests. Wanna find out why? Well, why not surprise your partner with a trip to Zadar and experience first-hand the beautiful setting in and out of our hostel?
Solo in white
Travelling on your own without any limitations? Then go for our Forum Lux room - Zadar can't get any better than that. You'll appreciate the privacy, the view, the historical sights just out there. It's the best there is in the historical peninsula. Trust us.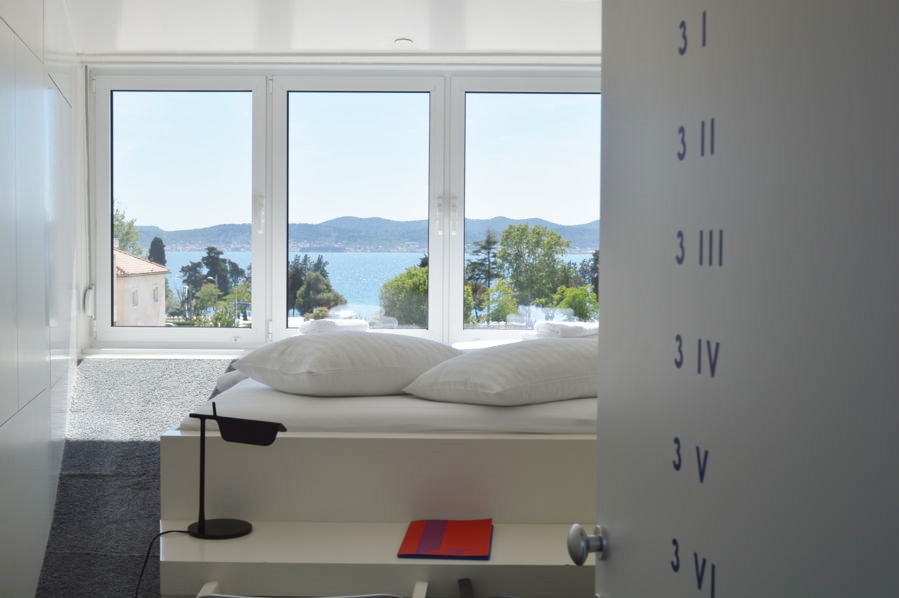 Whatever works
Let's face it - all our rooms are simply great. So, you're a backpacker and prefer a Lux room? You're solo and money's not an issue but you'd rather go with the dorm? We don't have any problem with that whatsoever. After all, we are not trying to put you in a box, but we do want you to have the best stay and most amazing time ever! We'll make sure you do.