Pick Your Favourite Traditional Feast in Zadar Region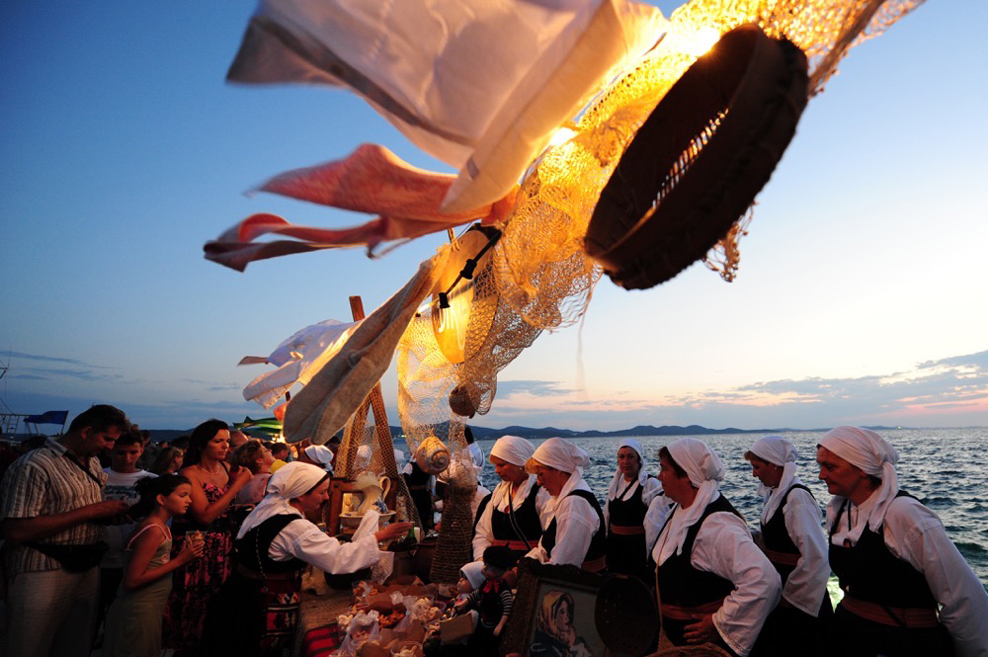 Author: Stipe Surać
Do you know what šokol is? Ever been out on the town with the street lights off? Want to dress up in a costume even if it's summer? Curious to see a donkey race? Now is your chance! Naturally, traditional festivities in Zadar region are not only about funny business, but they most certainly are times of joy, great food and fun that never stops.
A taste of Dalmatia at Šokolijada
Want to know what happens when pork meat meets famous salt from Nin, some red wine and spices too, and ends up being smoked and aired with bora wind? Magic is what happens. And that magic is called šokol. How exactly is it made? You'll never know, because it's a secret passed on from one generation to another. Even though you can get a taste of it all year round, it has its own special event mid July every year in Nin. What Šokolijada celebrates is clear from the name, but the event also presents numerous other food and eco products from entire Croatia.
Fish for fun at Kali Fishermen's Nights
Like fish or not, catch a glimpse of a fisherman's life during a festival in Kali. It's a village on the island of Ugljan, just a short ferry ride away from Zadar, that has been celebrating its tradition of fishing for half a century. Look forward to delicious food, games, rowing competition, the famous boat parade in Zadar channel and great fun! In 2018, the event takes place on July 27-28 and includes a special extra, a visual installation 'Second Moon'.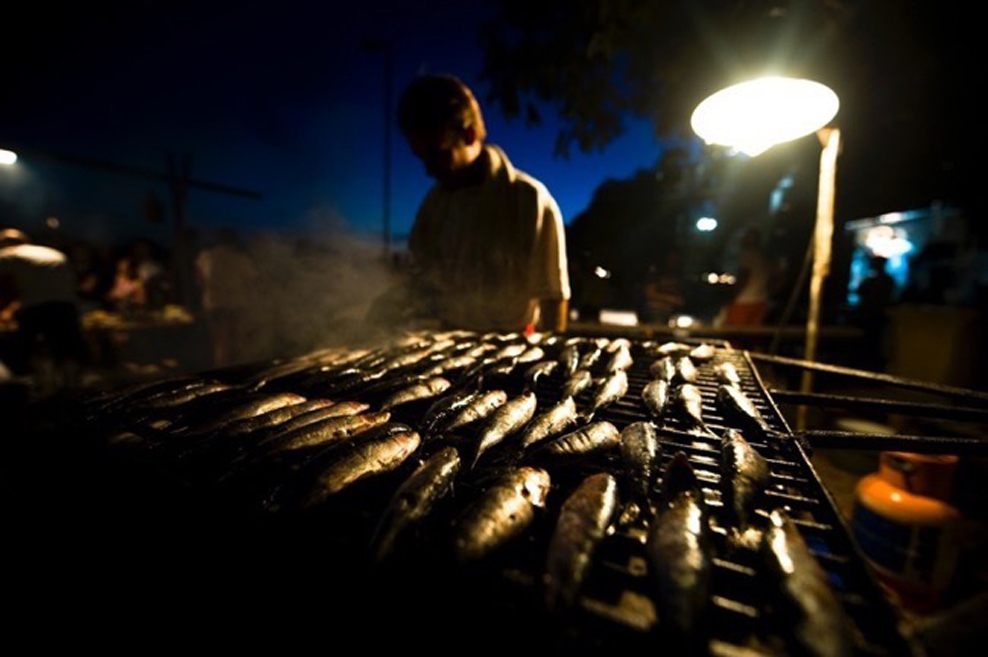 Author: Stipe Surać
Go for a moonwalk at the Night of the Full Moon
Howl at the moon in Zadar from July 26-28! Taking place on the Zadar waterfront, the event gives you a fabulous insight into tradition, history, customs, music and cuisine of Zadar region, hinterland, coast and the islands all together. As the street lights are turned off and the only light comes from the moon, torches and candles, it's time to hit the promenade and join in the fun times.
Dress up for Pag Island Carnival
Carnival in the summer? Yup! Who says you can find a great party only on Zrće beach, when on Pag island? End of July, put on a costume, take part in the carnival parade, try to learn tanac (Pag's traditional circle dance) and party the night away!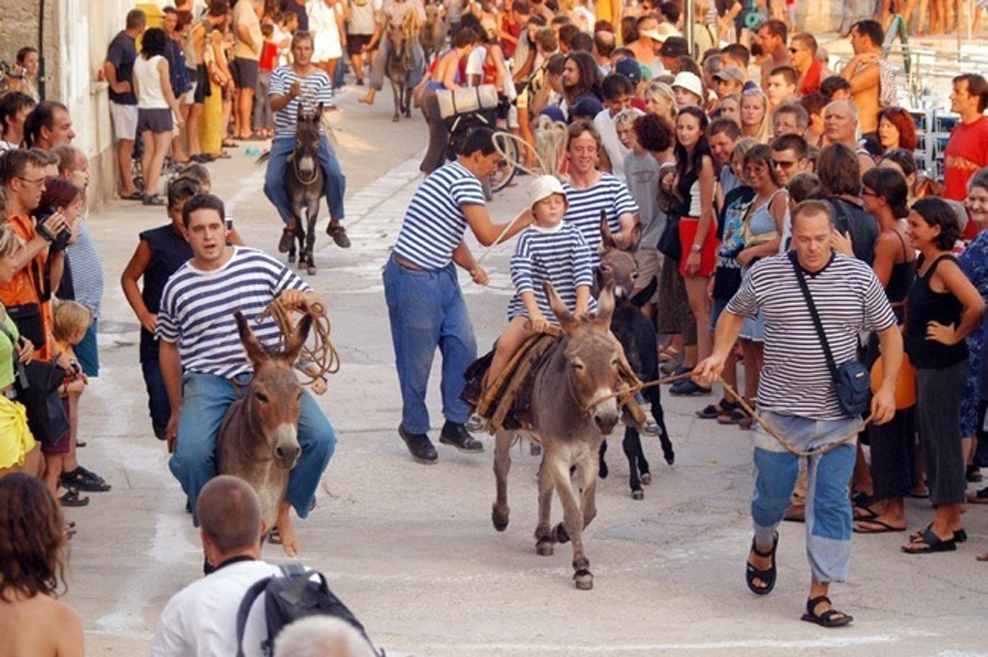 Source: Dugi Otok Tourist Board
Hop to Dugi Otok island for Saljske užance
Three cheers for the three-day feast in Sali! Always held the last weekend before August 15, Saljske užance keep bringing endless joy in the last fifty years. Use day one to taste the fabulous flavour of Dalmatian fish, take part in fun games and party on day two, expect yourself to laugh your heart out on the final day as you watch the donkeys race.
Every village has its very own feast
And not only in the lyrics of a famous Dalmatian song! So, take a pick and have a blast in Zadar region! From Zadar to Nin and the islands, summer feasts don't only give you an insight into tradition, culture and cuisine, but rather invite you to genuine fun!
Hop on Dugi Otok, hop on Ugljan, or other fun island! Wondering about how to approach the locals while in Zadar region? A genuine interest might just get you far, so here are a few tips for just in case!