Absolute Musts in Zadar Region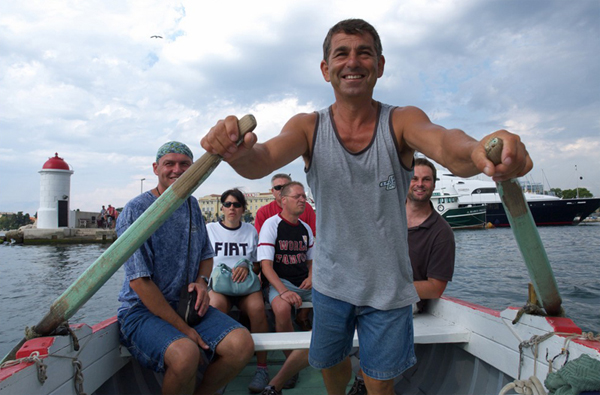 There's still time. Time to visit the best European destination 2016 - Zadar. After all, there are quite a few very good reasons why it was chosen. Once in Zadar Region, don't miss the opportunity to try out things available only there. An utterly fulfilling holiday is waiting for you, so here's a list of must-do's to choose from:
1. The sound of waves at sunset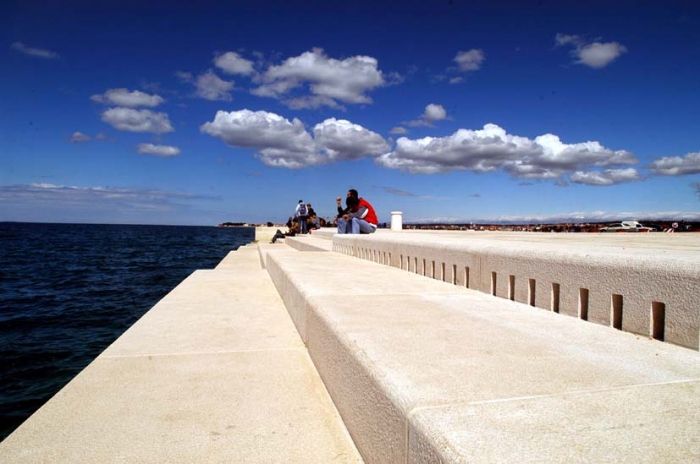 Zadar's modern attractions, the Sea Organ and the Greetings to the Sun, have become absolute hits among visitors. The unique experience for the senses is further enhanced at the sight of the most beautiful sunset Zadar is said to have.
2. Walk down the history lane
Every step you take on the historical peninsula, you'll be going past the centuries-old monuments of past. From the remains of the ancient Roman Forum and the 9th century St Donatus' Church, from Kalelarga - the heart-throbbing street older than the city itself according to a legend to squares such as Five Wells Square, Zadar's history is written along its main historical streets. Don't read about it in guidebooks, just stop, look around and feel it.
3. Do as the people do
Sip coffee at People's Square or in any coffee bar along Kalelarga, enjoy it slowly like the locals do. And it's not so much about the type of drink you take, but rather about mastering the art of taking it easy. 'Cause life's good.
4. A view from above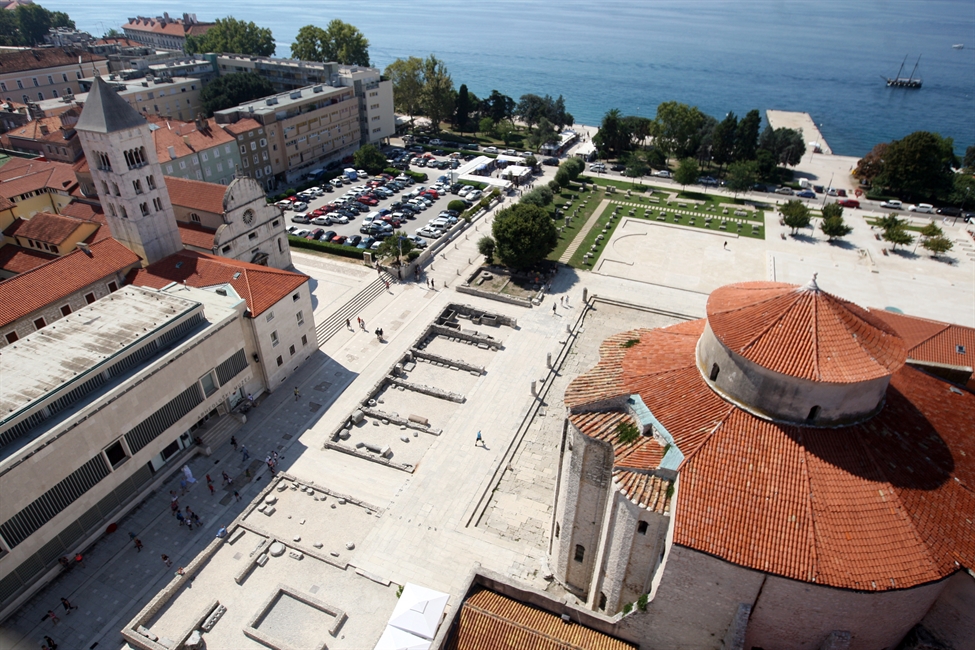 To get the perfect image of Zadar (region), you'll have to go up. The most obvious choices include climbing the 60m-tall belltower of St Anastasia's Cathedral or the Captain's Tower, even though a panoramic flight over Zadar and the archipelago adds a touch of adventure to the upper view.
5. De-urbanize in nature
Visitors to Zadar region can move very quickly from urban zone to nature, which is full of gems just waiting to be discovered. From mountains to islands, all you have to do is take a moment to disconnect and sail around the islands of Zadar archipelago. Or hike in Paklenica National Park. Or cycle around Vransko Jezero Nature Park. Or explore the cascades and waterfalls in Krka National Park. Just don't forget your fully charged mobile - you'll want to have a pic, that's for sure.
6. Adventure your way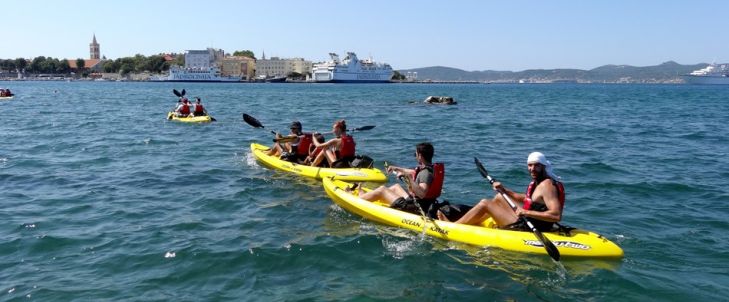 Depending on your personal definition of adventure, there are quite a few adrenaline thrills you can enjoy. Bungee jumping? Check! (Off Maslenica Bridge). Rafting? Check! (Along Zrmanja river). Rock climbing? Check! (In Paklenica National Park). Parachuting? Check! Cycling? Check! (Along 3000 km of trails). Diving? Check! (Around the islands). Wind- and kitesurfing? Check! (In Nin's lagoon). You just have to name it.
Should I stay, or …
The only trouble with fulfilling, action-packed holidays is that it's hard to leave. And Zadar region is one such place. Once you've had a taste of life in northern Dalmatia, seen it's beauties, understood the customs of its people, you'll want more. In other words, only one must-do list won't do.
3,2,1 ...go! If that's how you see your holiday, consider renting a bike and explore Zadar region. Cheap 'n' clean. Or: no action, please! In that case, read about fjaka - it's something you'll love.