Pick Your Fun Island in Zadar Region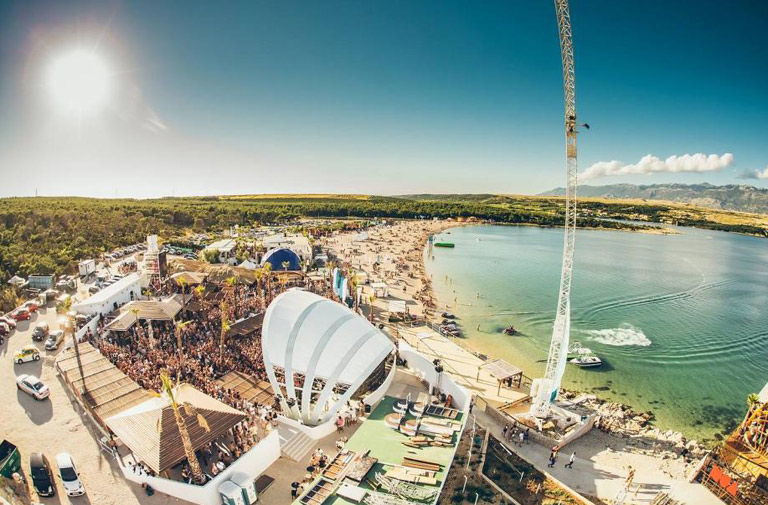 The number 1 party island - Pag
Pag is the name. Do we need to say more? What Ibiza is to Spain, that's Pag to Croatia. To be even more specific, Zrće beach near Novalja is where things happen. 24/7. All summer long. It's a place not only party animals should put on their map to find infinite party without restraints. And remember to make some noise!!!
Cycling fun on Ugljan
You don't have to be a cycling pro, not even a particular fan, to cycle up 'n' down 'n' around Ugljan, an island just opposite Zadar famous for its green scenery. Once the adrenaline kicks in, you'll be asking for more and, let's face it, there's nothing better than to sit in a bar on a beach and sip a refreshing glass of beer or local wine after a cycling tour.
Go extreme on Pašman
Ugljan's twin island, Pašman, is yet another place for some sporting thrills. The island is famous for its škrapa (sharp rocks) trails, which add an extra difficulty to hiking. It's like an exciting treasure hunt with the ultimate reward: feeling goooood! Not to mention the fact that certain parts of the island give you the opportunity to feel like a Robinson.
A loooong list of choice on Dugi Otok
A bit further away from Zadar than the other three islands, Dugi Otok offers a variety of fun things to do - from Robinson-like experience at the famous Veli Rat lighthouse, exploring Strašna Peć cave, relaxing while sipping a cocktail on Sakarun beach, canoeing along the coast in Telašćica bay, to traditional feasts such as Saljske Užance, where you eat, drink and have fun just like the locals do. Even if it includes chasing donkeys. But why wouldn't you want to be a part of crazy fun?
Dive in at Premuda
No, it's not Bremuda and there isn't a triangle with mysterious things happening. Even though the Szent Istvan ship did sink near the island of Premuda almost a century ago. So, all those lucky bees that have taken diving courses might feel attracted to the island, only to find out that the sunken ship is protected as cultural heritage and tourist divers cannot explore it. However, Premuda has quite a few other diving sites that will make your heart thump with excitement.
Find your island of fun
Adrenaline thrills or never-ending parties, or whatever fits your definition of fun, you'll find on the islands in Zadar region. So, when in Zadar, don't miss the opportunity to hop on one or two of them and have a taste of island excitement.
What's so great about the islands? Well, time seems to have stopped there, even though the fun never does. Especially in Croatia's party destination nr. 1 - Pag island.
Image source: https://goo.gl/ih2epB