Cheap Flights to Zadar - Boutique Hostel Forum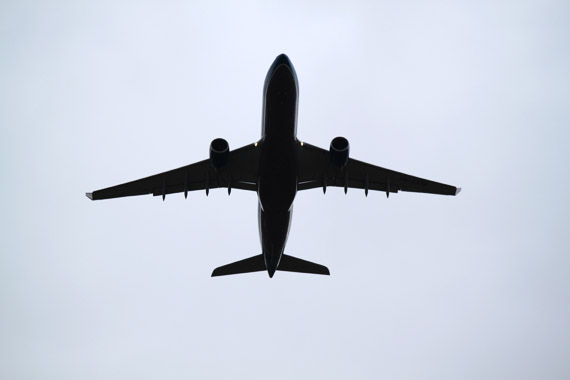 Zadar airport may be small but it perfectly serves its purpose of welcoming visitors arriving from many different European destinations. It has become one of the busiest airports in the country with ever-growing number of passengers each year, almost half a million in 2013. And truth be told, the most convenient and quickest way to get to Zadar is by air. Regardless of the airport size, you can fly to Zadar from various European cities with new destinations becoming available every year.
Wherever Ryanair may take you ...
Ryanair is an Irish low-cost airline which has made it possible to travel cheap anywhere in Europe and wider. Zadar airport is their first Croatian base and 54th base in Europe. Ryanair brings more than half of the passengers arriving by air to Zadar. With its low fares and destinations that include Ireland (Dublin), the UK (London, Manchester) ,Germany (Baden-Baden; Düsseldorf, Frankfurt), Denmark (Billund), Belgium (Brussels), Sweden (Gothenburg, Stockholm), Norway (Haugesund, Oslo), France (Marseille, Paris), it has made Zadar and Croatia in general closer, easier to reach. Since Ryanair has quite an extensive route network particularly in Europe, it is easy to find a connecting flight to Zadar even in a place without direct flights.
And others too …
Another option is the national Croatia Airlines which flies to Zadar direct from Frankfurt, Germany, one of the crucial European airports with flights to and from the entire world. Via Croatian capital, Zagreb, Croatia Airlines also brings passengers from major European cities, such as Amsterdam, Athens, Barcelona, Vienna, Belgrade, Copenhagen, Munich, Paris, Rome, Venice, Zurich and others. Other airlines flying direct to Zadar include Germanwings (flights from Stuttgart, Berlin, Düsseldorf and Cologne) and its parent airline Lufthansa (from Munich), Intersky (direct flight from Friedrichshafen in Germany) and Eurolot (flights from Gdansk, Poznan and Warsaw in Poland). Most of these are low-cost airlines, so with plenty of time ahead and/or by paying attention to special offers, you can get a direct-flight ticket to Zadar for peanuts.
Once you've landed…
Zadar airport is quite near the city itself - the distance is only 8km. If you don't have a car ready at the parking lot and don't plan to rent a car, the other option is to take a bus straight to Zadar city centre. If the timetable doesn't suit you, you can always take a taxi. If you're a group, get a taxi shuttle or a mini bus. Booking in advance might get you a discount, so keep that in mind before you leave the house. Or if you happen to sit next to a person from Zadar on the plane, chat them up and you may just get a ride (or any other valuable information regarding Zadar) for free.
Fly me to … Zadar
Apart from the advantage of arriving direct to Zadar for very little money and in no time from major European cities, remember that Zadar is situated in the heart of the Croatian seaside. It's basically the perfect starting point for your Adriatic/Croatian adventure!