Go on a Trip From Zadar to Amazing Places of Interest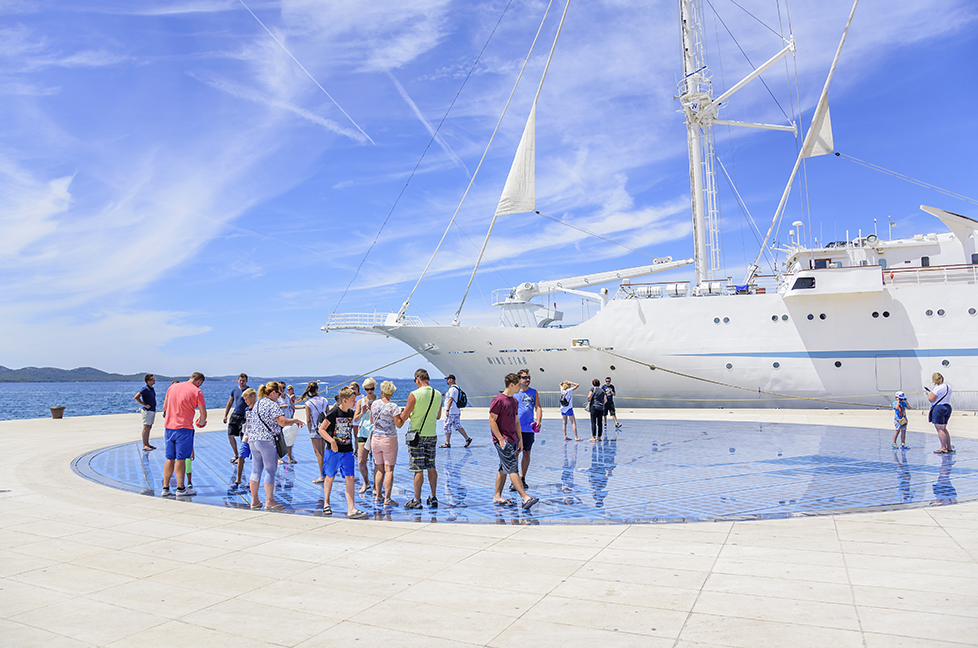 DR-images / Shutterstock.com
Hop to Zadar, and don't stop! Whichever the season, just travel the region. And do so with or without a pre-planned itinerary, but fully aware of your options. Where to and when? How and for how much? Find the answers to questions you've considered and possibly even get ideas that haven't occurred to you before.
Discover the charming town of Nin
Get muddy for the ultimate selfie on the Queen's Beach. (And don't worry about it, it's healing mud and it can only do you good). Polish the toe on the Statue of Gregory of Nin for good luck. Visit a unique kind of a museum - the Salt Museum and find out more about salt production and possibly even try to do it yourself (in August).
Go zzuum with a bike (rent it for as little as 16€ a day) to get there, it's only 16 km. Anyone can do it in a single day. Just make sure the weather forecast is just right and, if it's summer, set off early and return late. Or come faster and without much effort by a local bus for not more than 5€.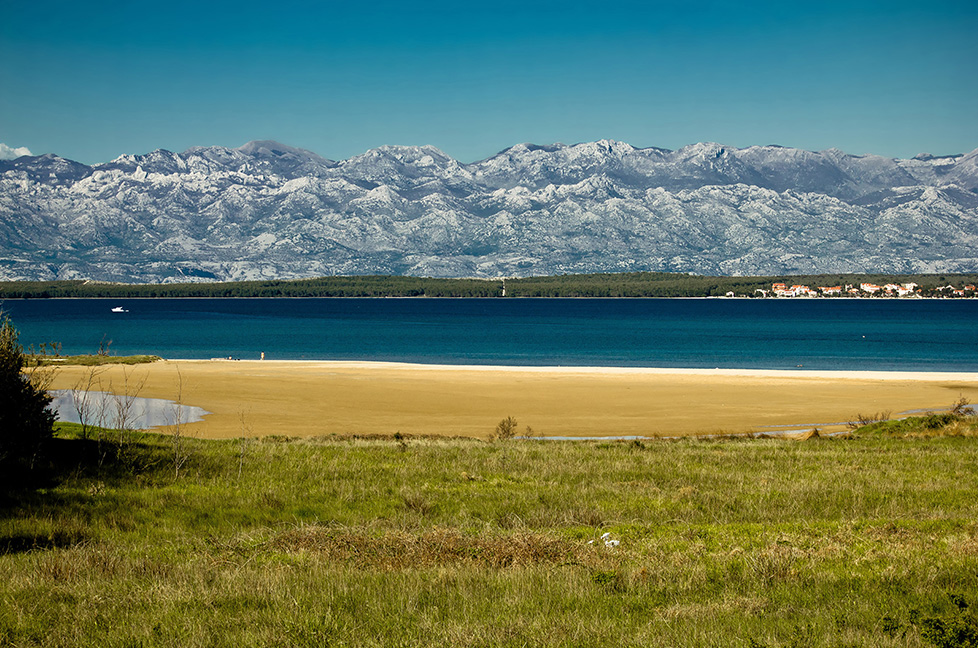 Explore Dugi Otok island and Telašćica Nature Park
Do more in a day than you ever thought possible: sail, hike or ride a bike, see the cliffs and a salty lake, feed some donkeys. And that's just the nature park (ticket: €5 tops). On the northern side of the island, there's the Veli Rat lighthouse not far from the famous Sakarun beach and the refreshing Strašna peć Cave (ticket: 5€), roughly in the centre of the island.
Take a fast catamaran from Zadar to Sali on Dugi Otok, it takes just a bit more than half an hour for a €3 ticket. Unfortunately, you have to get up very, oh so very early, to catch it since it sets off before 6 a.m. Once in Sali, you can rent a bike (roughly €15 a day) or a scooter (for less than €30/a day) in case you plan to see the whole island. Or you can just take an excursion package (a bit less than €50) and spend the day mostly sailing with a stop in Telašćica Bay. Just note that it can be scorching hot on a boat in summer, so make sure there's plenty of sunscreen and water in your bag.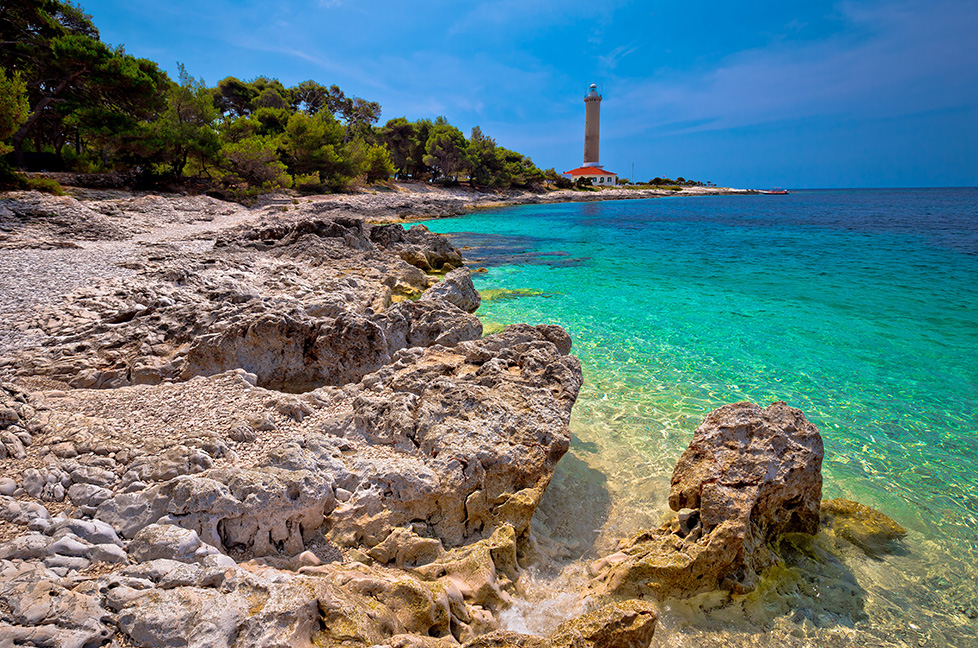 Spend a day in Šibenik
Already walked the walk in Zadar? Then you might want to check out Šibenik! Conquer the fortresses such as St Michael's and Barone (both for less than €7 for the whole day) or the UNESCO's World Heritage Site - St Nicholas's Fortress (currently free of charge). Don't forget about Šibenik's most famous landmark: St James's Cathedral, also a UNESCO's World Heritage Site and simply to stop, grab a bite to eat or something to drink and take in the ambiance of the historical core.
Feel like sleeping in and visiting Šibenik that same day? Relax, there are plenty of buses that connect the two cities for less than €7 (single ticket) and the ride takes roughly 1,5 h.
Discover wonders of nature: Krka and Paklenica
Hike & climb the rocks. Walk & swim under the waterfall. Because these two national parks are just way to wooow and way too close to Zadar to be missed. And let's face it, where else in the world can you see the sea, mountains, river and waterfalls in such a relatively small distance?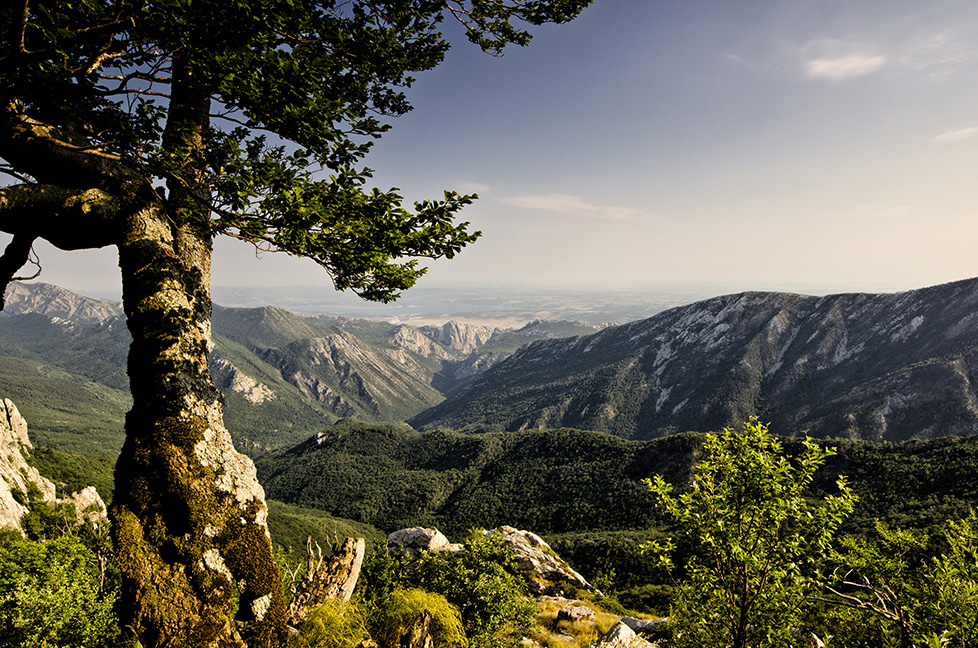 Take the bus to Starigrad Paklenica for less than €4 or less than €6 (return ticket). It's a roughly one hour ride. The tickets for the national park are €5 in spring and October and €8 from June to September. Just remember that the mountain is always a few degrees cooler than the seaside. So, if you are going in spring or autumn, don't let the sun fool you, do take a jacket! It's a bit trickier to get to Krka in a solo version, since it includes a bus ride to Šibenik and then catching another one to Skradin. The tickets for the national park are €15 in spring and autumn and €27 in summer. An organized trip (€75) might be a better idea, particularly since the daily number of visitors is limited. If you go in summer, don't forget your bathing suit, since you can get to swim under a waterfall.
And the most important question…
Is not: to go or not to go, but rather where to first and how. It's all about the money in your packet, the weather outside, the time you have left and what exactly you want to do with it. And only you have the answer to that, while Zadar region awaits you with open arms and all its fabulous places.
What is it about those Sakarun and Queen's Beach, you wonder? Well, they are among the best beaches of the region, each special in its own way. Also, if you are a solo player, remember all the right numbers before setting off on a trip. .