Must-See Stops on Your Tour of Dalmatia in 2021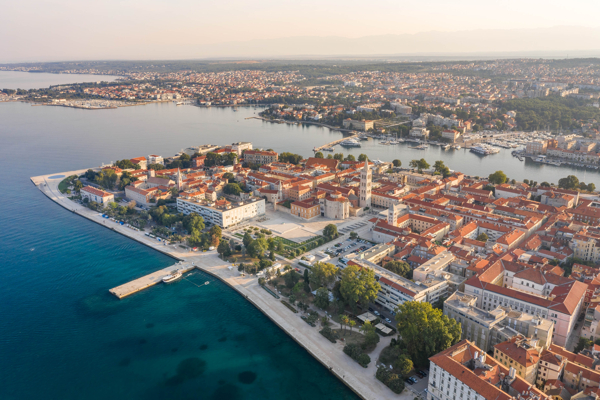 It's the feel-good life, great food & friendly people. It's the beauty of nature and the sea. It's the rich cultural-historical heritage. It's Dalmatia and it's your moment to see the very best of it in a single go. Here are the places to include on your tour of Dalmatia in 2021:
1. Start from the top - Zadar
Fly to Zadar Airport and start your Dalmatian adventure with Zadar! Perfectly combining modern vibe with unique historical charm, the city will take your breath away.
Don't miss: Sea Organ, Greetings to the Sun, historical core with squares, gates and defensive walls (UNESCO World Heritage Site), Maraschino cocktails
2. Šibenik
Make your second stop Šibenik, the oldest town founded by Croatians. With its narrow streets in the medieval core, the town is also one among the five in the world with two UNESCO World Heritage Sites.
Don't miss: St James' Cathedral and St Nicholas' Fortress (UNESCO sites), St Michael's Fortress for the view.
3. National parks: Krka & Kornati Islands
From Šibenik to wonders of nature! The town is a great place to arrange a trip to either or both national parks. Go on a sailing adventure around the Kornati islands and explore the Krka river, its cascades and nature all around.
Don't miss: snorkeling in the crystal clear sea around Kornati islands, swimming under a waterfall in Krka NP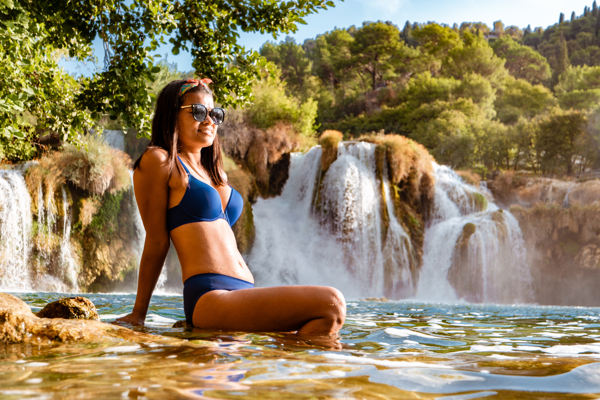 4. Trogir & Split
Curious about life as it used to be centuries and even millennia ago? On your way to Split, stop by Trogir. Its historical core is an example of urban continuity since Antiquity, which is why it was declared a UNESCO World Heritage Site. It also happens to be conveniently close to Split, the most beautiful city in the world according to its natives. Enjoy its urban buzz as you see the attractions.
Don't miss: historical core in Trogir, Diocletian's Palace (UNESCO World Heritage Site) and the historical core in Split, the golden toe on the Statue of Gregory of Nin for good luck, Klis Fortress (particularly for Game of Thrones fans)
5. Biokovo
Take a hike. Literally! If you're outdoorsy, you won't want to miss the Skywalk attraction on Biokovo mountain (nature park). Just remember to check the weather report, proper footwear and plenty of water.
Don't miss: spectacular views of the sea and the islands
6. Islands of southern Dalmatia
Aim and… pick! One or more. Discover amazing beaches such as Zlatni rat on Brač or Stiniva on Vis, then party on beautiful Hvar. See all the shades of Blue Cave on Biševo, the home of Marco Polo on Korčula and stop by Pelješac peninsula for a glass of local red wine. Experience the beauty of untouched nature on the Lastovo islands (nature park) or Mljet National Park.
Don't miss: either of them
7. Dubrovnik
See the pearl of the Adriatic Sea - Dubrovnik! Walk the town walls and admire its historical core (UNESCO World Heritage Site). It truly is a worthy destination to conclude your tour of Dalmatia.
Don't miss: the centre of Dubrovnik - Stradun street, town walls and forts, cable car for amazing views, a trip to Lokrum island.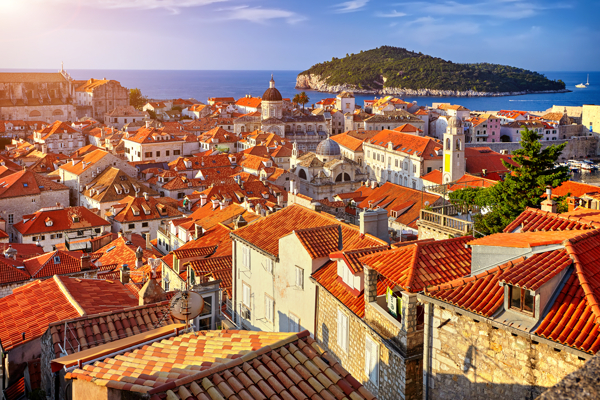 The best of Dalmatia in a few days
350. Not the number of days, but rather kilometres in your tour of Dalmatia. Namely, that's the distance between Zadar and Dubrovnik. In other words, you won't have to spend a lot of time travelling in a single day, yet you will get to see top attractions in southern Croatia.
Starting your tour in Zadar, spend the night at one of Croatia's finest hostels in the very heart of the historical peninsula. While you're at it, do as Dalmatians do, beginning with the way they drink 'coffee'.