Why is Boutique Hostel Forum the Best in Croatia?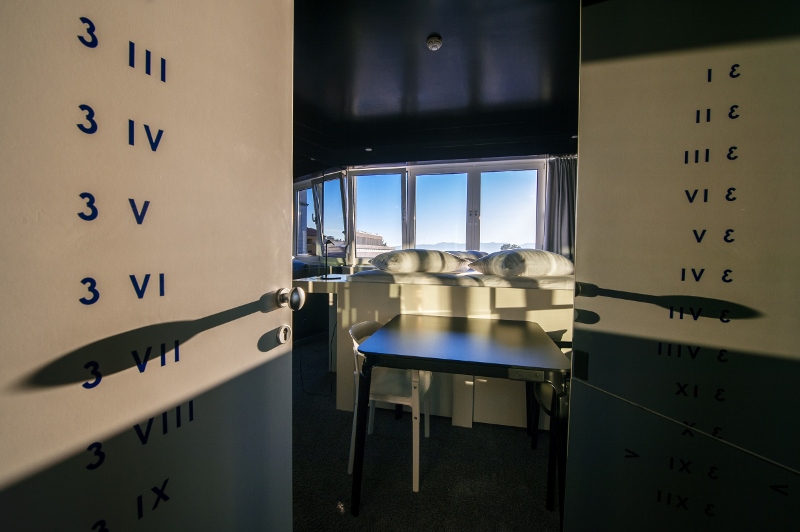 Some hostels are, well, not so great. Many others are good, while some are even better. And then there's Boutique Hostel Forum. In our hostel there's no room for false modesty (simply because we know just how absolutely fabulous our place is), but there are plenty of rooms of different shapes, sizes and colours for any guest that might come through our front door. It's totally awesome, and that's a fact. And this is not just another self-promotional text, since we currently hold the title of the best hostel in Croatia ('Tourism Flower - Quality for Croatia' award was given to us just recently), which basically means that also unbiased and independent observers have come to the same conclusion. Curious to learn about what we have, and many others don't. Here it goes:
Luvin' the location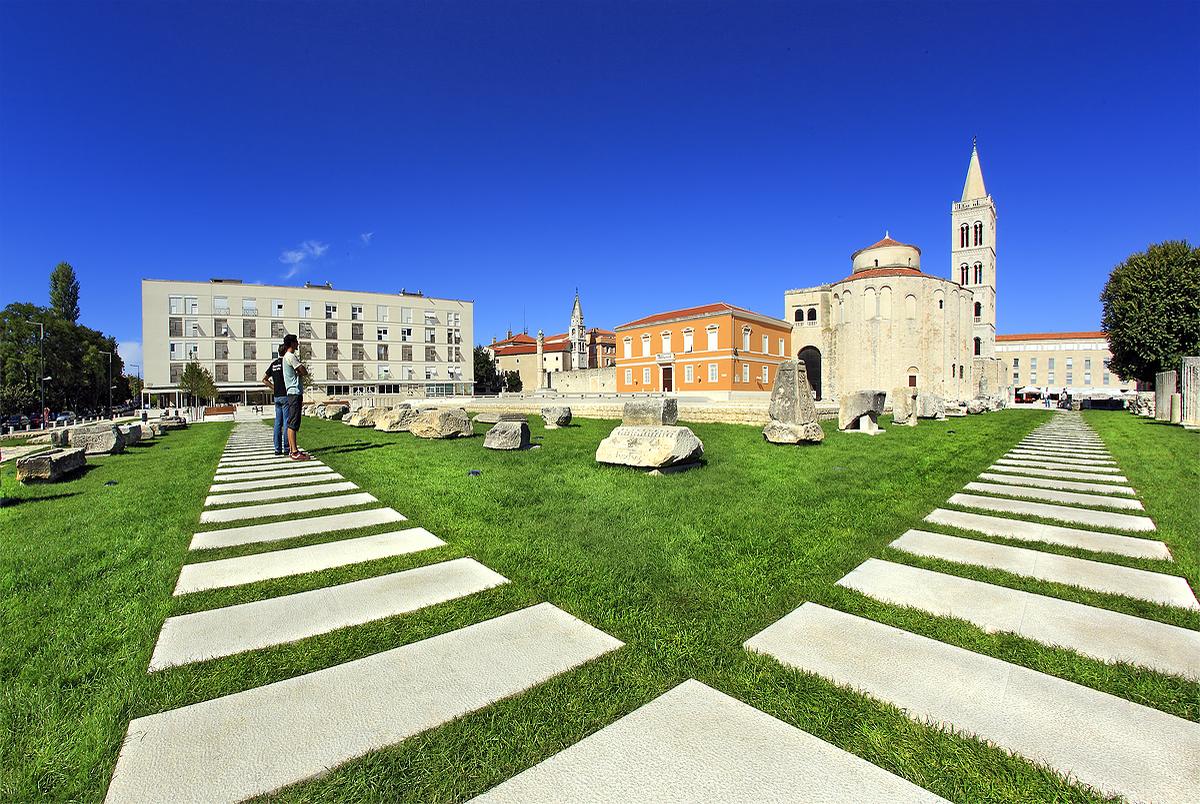 Do you know where we are? In Zadar, or to be more precise, where Zadar has always been. Concretely, our address is Široka ulica 20, widely known as Kalelarga, which is older than the city itself according to a legend. Does it make a difference for our guests? You betcha! Why? Well, 'near' can mean a lot of things, but if we say that we are just a few steps away from Zadar's most important landmarks, such as St Donatus' Church and Roman Forum in front of our hostel, that says it all. Basically, everything you won't want to miss in Zadar is seconds or just minutes away.
Luvin' the building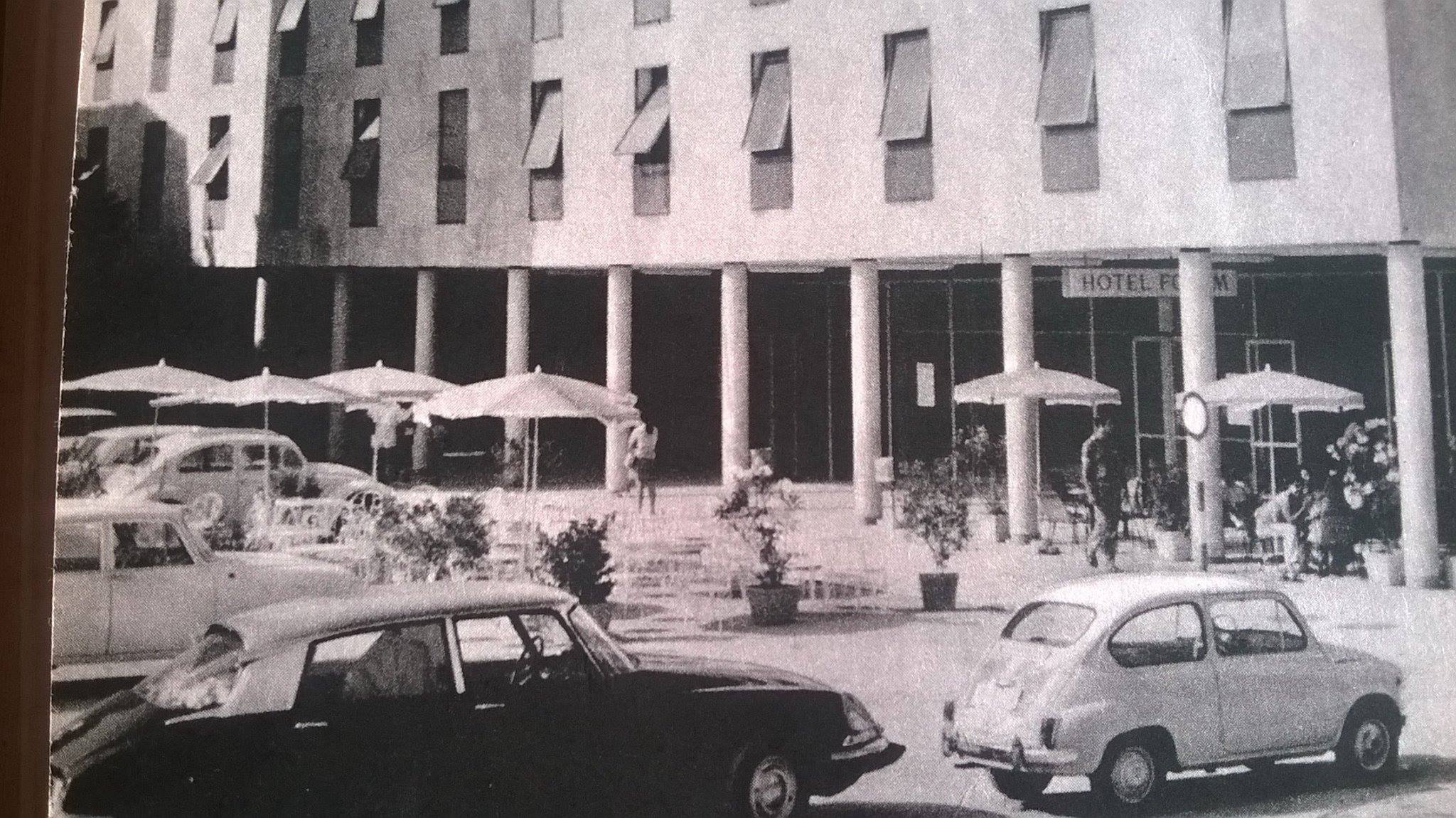 What can we say, the hostel is special from inside out and upside down. As a valuable piece of post WWII architecture, the building stands serious on the outside and then the party starts on the inside. The interior plays trick on your perception with geometry, shapes and colours, but you don't have to be an architectural genius to appreciate just how funky our hostel is. With our common area, gazebo and coffee bar Forum, we want you to hang, mingle, relax, cook, watch TV, play games. Just like home. Only a bit better.
Luvin' the city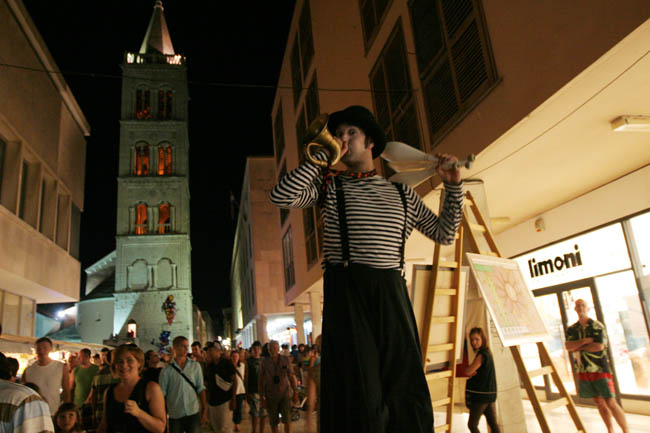 We say it with our name, which is a tribute to the landmark standing right there in front of our hostel. We say it with colours in the rooms and corridors, which remind us of the most beautiful sunset in the world and the sea. We really love our city and we like to show our appreciation by supporting the coolest events in town. And we spread the love, by telling our guests stories about Zadar, details, little things and fun facts about everyday life.
Luvin' our guests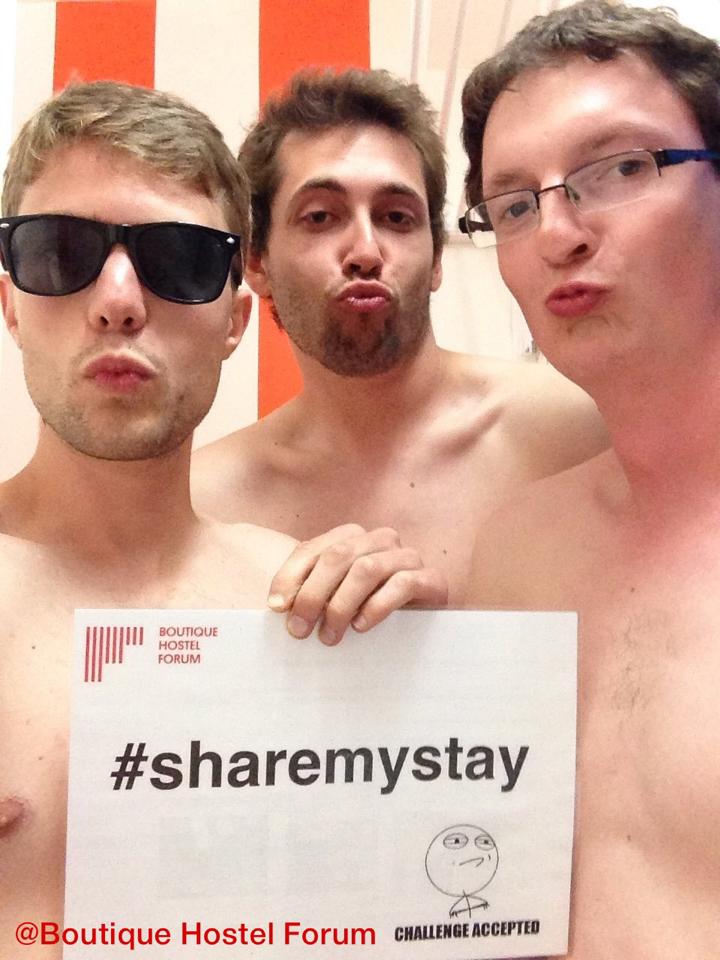 Our hostel may not be the cheapest in Zadar, but we are reasonable and our principle is excellent value for money, but on top of all, we are there for our guests. Wanna have some privacy? We'll find you just the right room. Wanna have party all-nighters? We'll give you the best tips. Wanna have an adventurous holiday? We'll help you out. We'll pamper you with surprises, breakfasts and pancakes and we'll keep you updated on social networks. Just so that you know.
Just luvin' it
'Cause Boutique Hostel Forum is irresistible. And simply the best. Oh, and did we mention that we happen to have the best views? Just sayin'.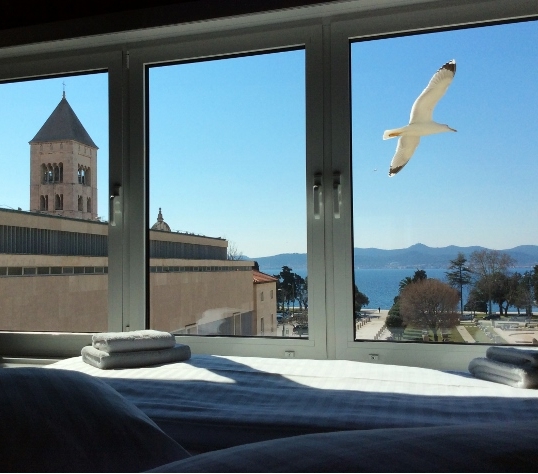 Boutique doesn't mean we sell clothes - it gives you an idea about the kind of hostel we are, our design and architecture. Just don't doubt that we have the perfect room for you! Because we do.