Half-Day Fun Activities in Zadar (Region)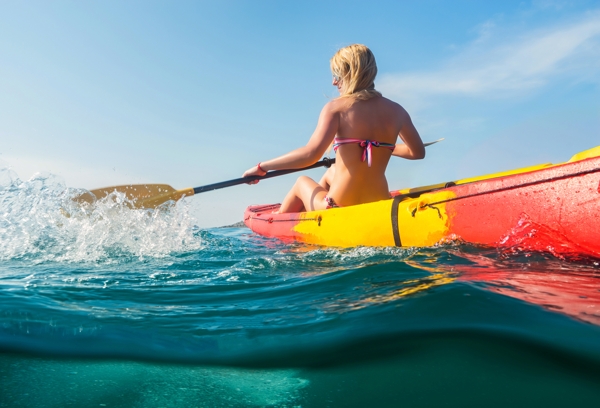 No time to waste… in Zadar! Spending just a couple of days in the city and want to make the most of it? Then get ready for your adventure in Zadar and wider, making every moment count! Check out a selection of activities you can do in just a few hours:
Take a kayak tour in Zadar
Put on some sunscreen, grab some refreshments and off you go in a kayak! Get a fascinating perspective of the city by joining in a tour that starts in Puntamika and goes around the historical peninsula. For around €40 you get a 3-hour tour that doesn't require any special expert knowledge. Just pure enjoyment!
Cycle in Zadar and beyond
Get to know Zadar in all its glory! You can rent a bike for approx. €16 per day or an electric bike for around €30 per day (the price may vary depending on the season) and start your cycling adventure. Apart from picking a Zadar Bike Magic trail, you can also opt for a tour. For example, a 3-hour tour of Zadar takes you around the entire city and includes great lookouts and sights. You can also head further out the city toward the picturesque town of Nin with an altogether 6-hour tour.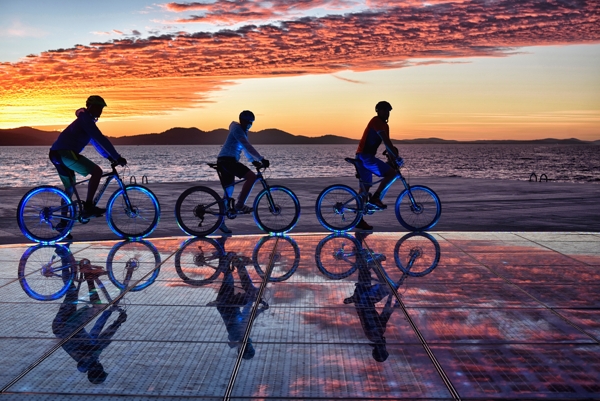 Autor: Vedran Metelko / Source: Zadar Bike Magic
Hop for a hike to Ugljan
To Zadar's garden! The green island of Ugljan, just a 20-minute ferry ride (€3,5 for adults) away from the city, offers beautiful beaches with fragrant Mediterranean greenery and a hiking adventure. Namely, you can walk uphill for some 3,5 km (a bit more than an hour) towards the St Michael's Fortress and admire a spectacular view of more than 200 islands of Zadar archipelago.
Have an adventure
Find your thrill just outside Zadar! Go to the Adventure Park in Kožino near the city and be active in the cool shade of pine trees. Apart from the rope course (€25), you can also play a game of paintball (from €21) or go on an off-road buggy tour (€52/1 hour).
Get a view from above
Get two in one and so much more with tandem skydiving! Zadar region is known for its beauty of nature and a large number of protected areas. By going on a skydiving adventure, you fly over Paklenica and Kornati Islands national parks, islands of the Zadar archipelago, before jumping out of the plane. Not only can you enjoy an impressive view of just how lovely the region is, but you also get the ultimate adrenaline rush. It takes altogether 2 hours and costs €271.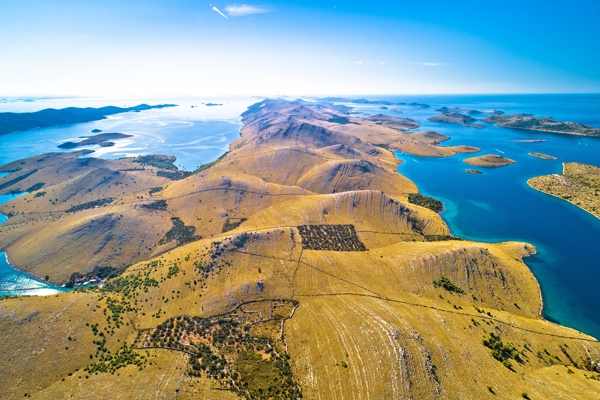 Seize (half) the day
Get to know Zadar, its vicinity and be active while at it! There are a choice of activities you can do in just a couple of hours for a unique perspective and experience of the city. And to keep Zadar safely stored in your (story) book of best memories ever.
Don't stop there! Decide to stay on for a day or two, and see other nearby places of interest as well. They may take a bit more than a half a day, but are worth the visit. And while in Zadar, don't miss a thing. Simply because there is a lot to see, most within walking distance.