Travel from Zadar to Popular Destinations in Croatia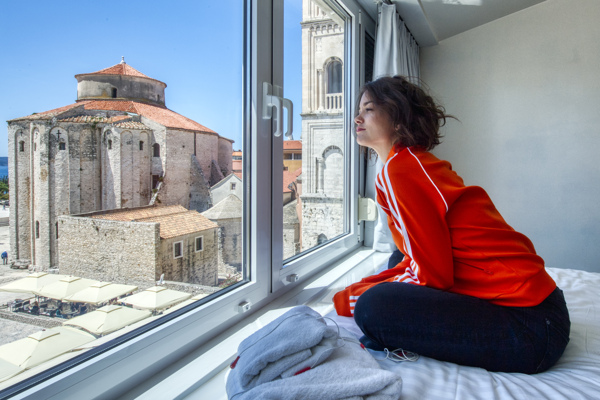 Begin your travel adventure in the heart of the Adriatic coast - the amazing city of Zadar! Having walked the narrow cobbled streets and along the defensive walls of the historical city, having experienced the modern marvelously co-existing with the old, having had a fab time, you might feel ready to continue your Croatian journey.
Just do it … your way
Zadar as your perfect starting point! Whether you want to explore continental Croatia, head south further into Dalmatia or discover the northern part of the Adriatic coast, you are in just the right location to do so. For example, the capital Zagreb is around 300 km away, Rijeka in the north a bit more than 200km, while the southern cities of Split and Dubrovnik are at a distance of 150 km and 350 km respectively.
Reaching these destinations depends entirely on your budget and affinities. Naturally, the cheapest one would be to ask for a ride from a Croatian friend, if you have one. You can also hitchhike, but it can be time-consuming and exhausting. Another option is to use carpooling apps, such as BlaBlaCar.
When planning your trips, consider public transport as well, such as buses and planes. They are generally a reliable choice and will provide alternative transport in case of unforeseen circumstances. You could rent a car as well for more freedom, especially if travelling in a group. Also, keep in mind that there are available excursion tours that can take you to attractive destinations with sightseeing included.
From Zadar to national parks
4 is the number. As many as four national parks are easily reachable from Zadar, including Croatia's most visited national parks: Plitvice Lakes and Krka, at a distance of 120 km and 90 km respectively. Paklenica National Park is some 50 km away from Zadar, while it takes a couple of hours to reach Kornati Islands National Park, unless you take a speedboat tour. Here are a few recommendations about how to arrive at these attractive destinations:
Plitvice Lakes - Opt for an excursion tour for the price of roughly €77/person during top season (entry tickets for the NP are included). If you prefer to make your own arrangements, you can take a bus (about €13, one way ticket), but make sure you book your entry tickets. Should you use a rented vehicle for arrival, study the park arrangements beforehand.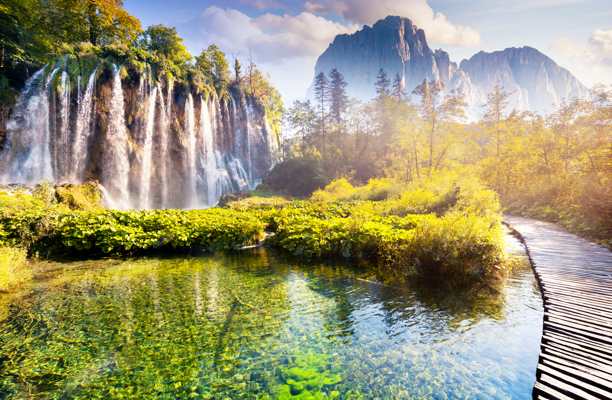 Krka - The same recommendations apply to this national park. A package tour costs about €67 per person during top season, while a bus ticket from Zadar may start at a price of €5 (one way ticket), but requires further arrangements such as the tickets.
Paklenica - An arranged tour costs about €60. The bus may be cheaper (about €4, one way ticket), but, again, it requires you to make additional plans and you depend on the bus timetable.
Kornati Islands - Book a day excursion for the price of about €42 and enjoy a whole day out at sea.
From Zadar to Croatian cities
From the pearl of the Adriatic Sea to the capital of Croatia, there are a number of cities you might consider visiting from Zadar, each very special in its own way. The most convenient and affordable options to reach them include buses or catamarans.
Šibenik - Head south to visit the city with two UNESCO World Heritage Sites. The price for the bus fare is about €6, and the ride is 1,5 hours long.
Split - Continuing southward, stop by the vibrant city of Split, the largest in Dalmatia. If you travel by bus from Zadar, expect to pay about €10 for a 2,5 h ride.
Dubrovnik - The southernmost city on Dalmatian coast and among the most visited ones in Croatia is famous for its walls and historical core. From Zadar, you can reach it for some 4,5-6 hours by bus (ticket price: €27). You can also combine a bus ride to Split with a very scenic 5-hour catamaran ride from Split to Dubrovnik (€ 32), with stops on lovely islands. Also check for possible flights available from Zadar Airport.
Rijeka - If you head north of Zadar, stop by Croatia's largest port - Rijeka. It is a bit more than 4h away, either by bus or by catamaran, for the roughly same price (€20).
Zagreb - Visit the capital of Croatia by taking a 3,5-hour bus ride (€11) or simply fly from Zadar Airport (about €100).
Pick and go!
Enjoy Zadar, then start your journey of exploration of Croatia. From Z to A, as in attractive destinations in Croatia!
Why start your exploration of Croatia from Zadar? Because
it's the one and only
. Also, get a glimpse of what your
tour of Dalmatia
can include!