Tips to get ready for your trip and experience Zadar like a local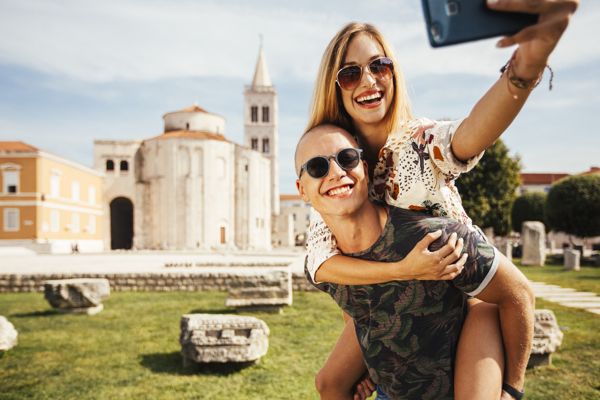 Source: Zadar Region
See the sights, see the lifestyle… simply see it all in Zadar! Because it's so much more than a historical city with fabulous modern attractions, it's a place worth experiencing, feeling, falling in love with. It's a place worth taking a moment for. So, study what the city has to offer, pick your targets … and just do as the Zadar natives do!
Walking tour… with a local guide
Zadar top sights with insider info! Top historical attractions, including the UNESCO defensive walls and gates, as well as modern attractions are located on the peninsula, all within short distance from one another. In other words, you can easily plan a walking tour on your own. Still, a local guide will tell you stories, urban legends and what these places of interest represent for the people of Zadar. Just join in the Zadar Walking Tour at People's Square at 10, 12 or 18h.
So, you might learn what ćakula means (Cro. light conversation about personal lives and urban gossip, pronounced as chuck-oolah) and how one of the most popular places to engage in such a chat is the Roman Forum. And it had been so long before even the old St Donatus' Church, Zadar landmark, was built.
Similarly, you can go to popular squares such as People's Square (Cro. Narodni trg), Petar Zoranić square and Five Wells Square, or just go into Varoš for a stroll, the so-called đir (pronounced as jeer), together with Zadar natives. Take a moment to enjoy a cup of coffee, and to see the typical meet & greet as it happens on Saturday morning, any given day or during special events.
Also, don't miss the promenade leading you up to the Sea Organ and Greetings to the Sun modern attractions. Not only does it offer you a unique experience particularly at sunset, it happens to represent a special place in the hearts of Zadar inhabitants. As does Kalelarga (Cro. Široka ulica), the main historical street which even has songs dedicated to it.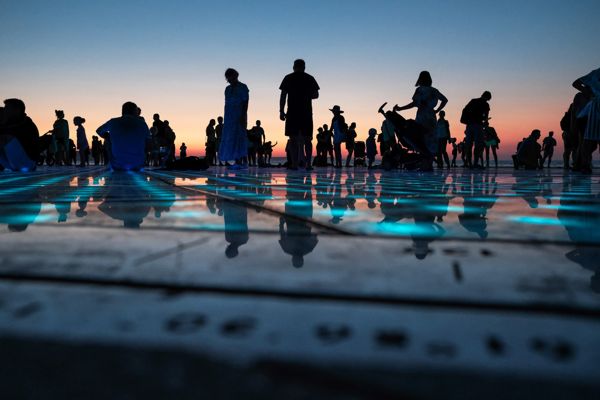 Tip: Staying at Boutique Hostel Forum, you have an excellent starting position to explore the historical peninsula with top sights and museums. All within a walking distance. To illustrate it, both Sea Organ and Land Gate, each on the opposite side of the peninsula, are less than 10 minutes away from the hostel.
Croatian (language) basics
Yes, English will do. It is widely spoken, along with a few other European languages. However, learning a few even basic Croatian words is an excellent conversation starter. So, remember to ask for something with molim (pronounced moh-leem) and express gratitude with hvala (pronounced hvah-lah), just as you can say yes with da and refuse with ne.
Tip: Learn the meaning of typical lifestyle words as well. So, allow yourself to embrace fjaka (a state of mind, simply not doing anything without fretting about it; pronounced as fee-yah-kah). Also, do what makes you feel good and you fancy doing at a given moment (Cro. guštati, pronounced as goosh-tah-tee). Be it enjoying the sunset or good food & drink.
A good bite to eat
Doesn't food just taste yummy at the seaside? Be it a juicy seasonal fruit you can get from a local farmer at the market or an ice-cream from Callegro. Or a deliciously prepared meal in local restaurants. Why not also try marenda, a Dalmatian version of a brunch usually offered at a budget-friendly price by various restaurants such as 2 Ribara? Don't worry if you don't have the time to look for it, you can always have it delivered by using apps such as Wolt or Glovo.
Tip: Payments via apps and in restaurants can be done by credit cards, but cash is generally used in bars, bakeries, and smaller catering facilities. So, do have some kuna (Croatian currency) with you. Tipping is appreciated, but not specifically determined and is often done by rounding off the amount.
Evening fun
Get the party started in Varoš, a neighborhood with a lively ambience and occasional spontaneous parties, the so-called feštice (pronounced as fesh-tee-tseh) and simply join in the fun. Head also to the Ledana Lounge & Bar and show Zadar your dance moves at the Svarog Dance & Night Club.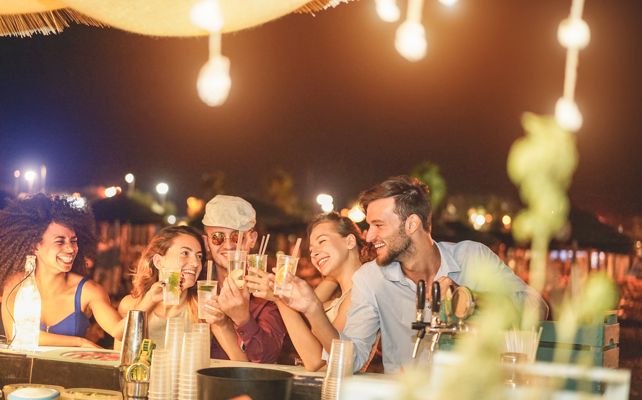 Tip: Don't forget to sample famous local drinks such as Maraschino cherry liqueur. If you are a fan of herbal liqueurs, try Pelinkovac by Maraska. Why not also give craft beer or local wines a try?
Getting around
Walk this way, and that! That's the best way to experience Zadar to the fullest. If you want to explore the suburbs and nearby villages, renting a bike or an e-scooter or a car might be a good idea. In case you're flying to Zadar, use public transport i.e. bus, or apps such as Uber or Cammeo to reach the city center.
Live it up like locals do
See it all … and seize the day in Zadar. And simply say: guštam (pr. goosh-tum) Zadar. I'm lovin' it!
A day won't be enough for you once you get to know Zadar. But if 24 hours are all you have, then check out what you can see and do. And how you can enjoy it to the fullest!