Winter Holidays and New Year's Eve 2022 in Zadar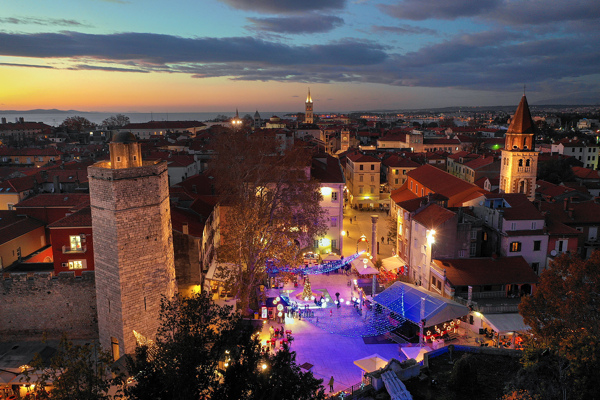 Source: Like Zadar / Author: Filip Brala
Fa la la la la… Feel the magic, embrace the spirit, 'cause 'tis the season. The season of joy, sparkle & hope. The season of magic… and Zadar sure knows how to cast its very special spell in December!
All is…
Bright, but definitely not white! Don't expect snow in Zadar this time of year. It is usually coldish with average temperatures around 10 degrees. And you may not like the bora wind, no matter how much it clears the air, as Dalmatians would say. Still, it is generally warmer than on the continent.
But do expect a winter wonderland. With the shiny lights and decorations all over the city, small festive stands and exciting buzz, it truly is a wonderful time of year in Zadar!
Merry & shiny city
Get to know a more intimate side of Zadar! The cobbled streets on the historical peninsula won't be as full of international visitors as they are in the summer. Yet, you'll get an insight into the way Zadrans like to celebrate the approaching end of the calendar year. And you'll be invited to enter into the festive spirit as well, to join in the merrymaking under the shiny lights.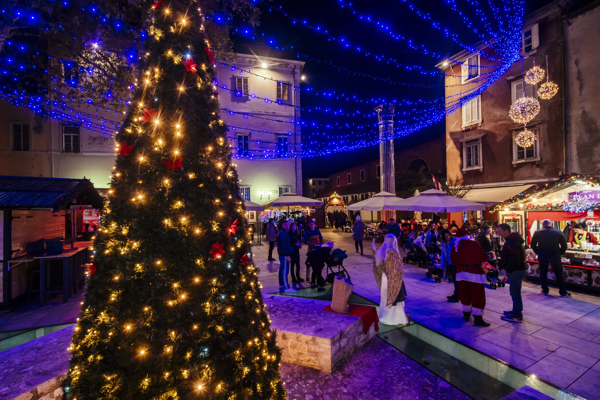 Author: Stipe Surać
What's on?
Go for a đir and you'll know! (Cro. đir - a light walk) The so-called Đir po gradu event starts at the end of November and lasts all the way till mid January 2022. It basically invites you to stroll around the historical peninsula, grab a delicious bite to eat in a restaurant, stop by a museum or a souvenir shop… simply to experience festive Zadar. (At special prices.)
In addition to the very shiny Forum and Cedulin Palace (near Narodni trg (People's Square)), the central spots for festivities are held at the Christmas market at Trg pet bunara (Five Wells Square) and Trg Petra Zoranića next to it. This is where various concerts and entertainment programs will be held throughout December. This is where you can try out delicious food and unique Dalmatian delicacies and listen to great music. This is where you move in the festive rhythm of Zadar.
Other than evening concerts by Croatian bands, there are special surprises for kids as well. So, the Cedulin Palace invites kids to the Christmas Fairytale with festive decorations, entertainment programs and appearances by St Nicholas and St Lucy early in December. Fans of running can join in the fun Christmas Run (December 26). Also, for a cool winter feel, head to the winter park located at the Višnjik sports centre, where you can go ice skating at the rink.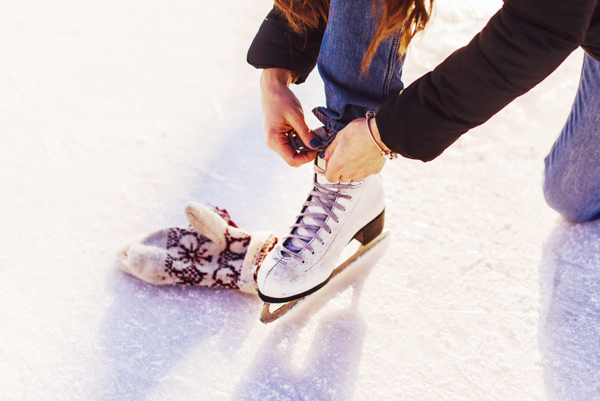 Into the new year … with Zadar
Feel the thrill of hope and new beginnings! Treat yourself to a memorable New Year's Eve to welcome 2022 with a bang. There's something special about turning a new (calendar) leaf in a city by the sea, out in the open, strolling from charming Petar Zoranić Square, over shiny People's Square to joyful Forum. And joining in the fun every step of the way with the people of Zadar!
Your wonderful winter holidays … in Zadar
It doesn't matter if you've been naughty or nice. If you are already in the festive spirit, or feel a bit grinchy. And it may not all be silent and calm, but it sure is bright. And shiny. And simply magical in December … in Zadar!
*Note that the entertainment program and events are subject to change, and remember to check and follow epidemiological measures in force.
Come for a day (and see it all!) … or more! And you're in for an epic winter story, instastory, any story you'd like it to be.