City Break for Couples in Zadar 2023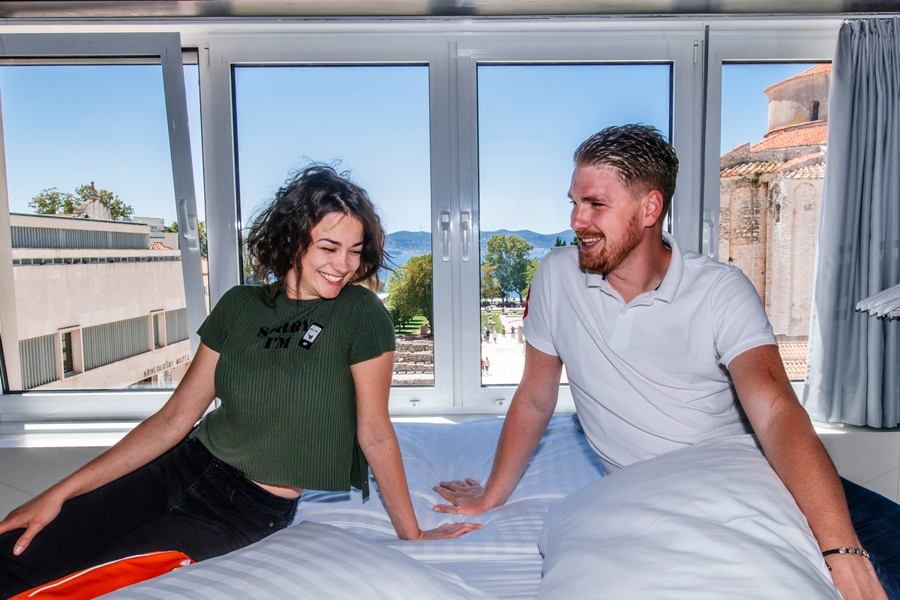 Love is in the air… Rose petals, hearts and the red colour won't be at every turn, but there's something intrinsically romantic about Zadar. And there are plenty of different ways to keep the sparks flying on your couple's city break in 2023!
Ah, the sunset
The most breathtaking one there is. A truly unique Zadar experience you'll want to share with your favourite person. Especially when enjoyed from the promenade while listening to the unique sound of the Sea Organ and watching the Greetings to the Sun as it joins in the show of colours.
Losing (and finding) your way in the city
Wander the narrow cobbled streets, stop by the ancient squares such as the Roman Forum, People's Square or Five Wells Square. Or take goofy couple's selfies on your UNESCO tour along the historical walls. Simply take a moment to feel the pulse of the city together and experience its authentic charm. In the evening, discover the buzz in neighbourhoods such as Varoš or Kampo Kastelo.
Playful mood
Go on an insightful date for some fun time for two! Take part in a workshop at the Museum of Ancient Glass to learn about the way magical glass creations are made. Play a trick on your senses at the Museum of Illusions. Or find the right way out of the ClueGo Escape Room. All the while working (& laughing) together.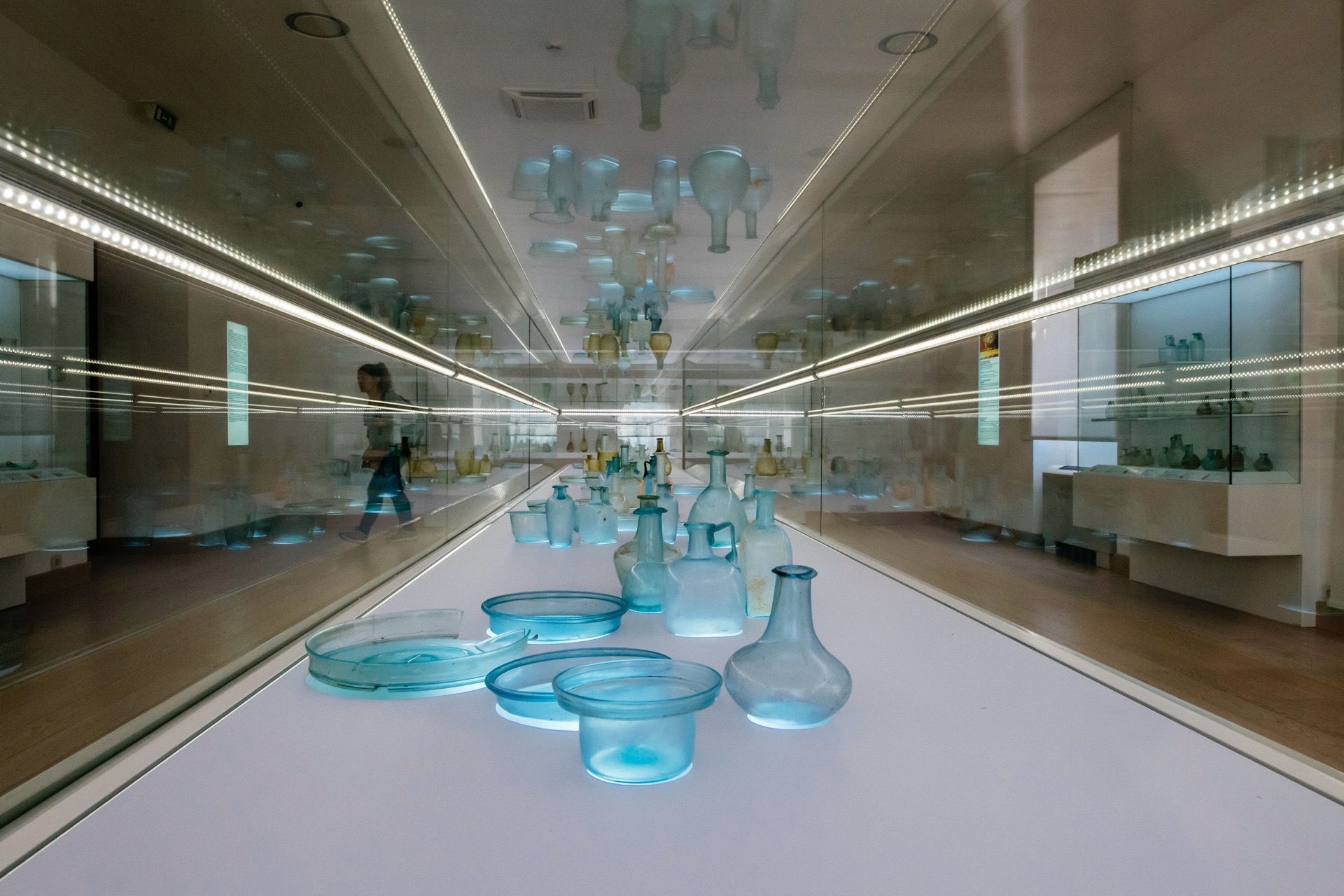 Museum of Ancient Glass - Photo by Stipe Surać
Sphinx of Zadar
Love an original romantic story? Then take a walk to the Sphinx statue in the Brodarica neighbourhood and learn more about its origin. It was commissioned by a grieving widower more than 100 years ago and it is believed to grant love wishes.
Cheers to you (two)!
Have a wonderful gourmet experience together! Opt for Michelin-recommended restaurants such as Foša or Kaštel, or other popular restaurants with exceptional food, and take your time to appreciate the special meal together. If you are a wine lover, why not also plan a visit to local wineries such as Degarra or Kraljevski vinogradi, within easy reach just outside the city.
Zadar from above
Time to relax … and admire the view! While Boutique Hostel Forums has a selection of room types, picking one such as the private Lux rooms provides you with fabulous views of the city and its historical core. It also allows you to take a break from exploring the city, enjoy some quiet time, and plan your next moves together.
Romance in Zadar and beyond
Have a few hours extra? Use the chance for special moments outside the city as well. Take a panoramic flight over the islands and point out the heart-shaped Galešnjak. Rent a bike, a kayak or a boat for a special couple's tour. Discover the charm of Nin, one of the top European romantic destinations.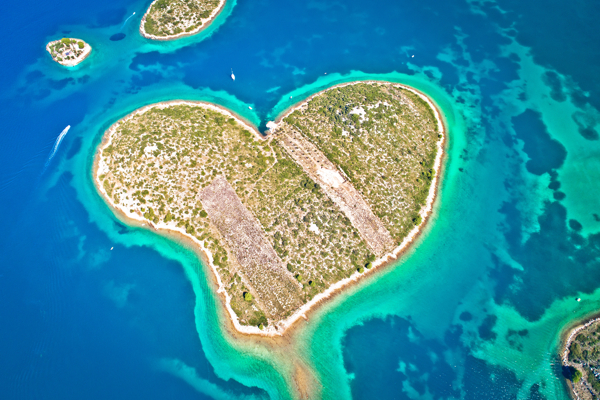 Love in Zadar
Bring your love to Zadar and live it to the fullest! A city break will not only provide quality moments away from daily rush and stresses, it also gives you loving memories to reminisce about, your new story to create. Love story in Zadar, with just the two of you.
A romantic dinner in a beautiful ambiance is on top of your to-do list in Zadar? Then
pick just the right restaurant for you
. How about sharing a
half-day adventure
with your partner?