Christmas Time and New Year's Eve 2023 in Zadar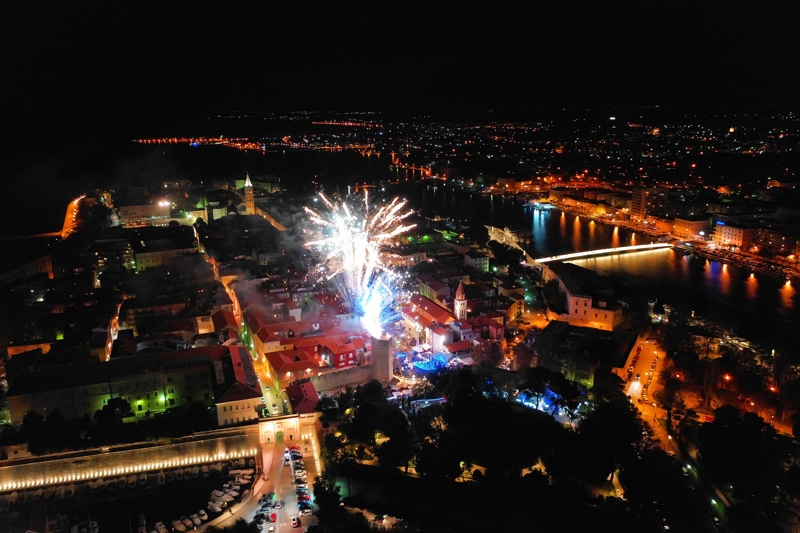 Author: Filip Brala | Source: Zadar Tourist Board
Jinglin' all the way … to Zadar! The holiday season leading up to Christmas 2022 has officially started and it promises good times all through December and into January 2023. So, board our holiday season fun 'sleighs' and join in the merrymaking in the city of Zadar.
Shiny & bright
O'er the streets we go, laughing all the way! The peninsula has put on a shiny coat of lights and festive decorations giving the historical core a magical feel. The central location where most events will be held is the area of the two squares: Petar Zoranić square and Five Wells Square right next to it. More than 20 wooden huts stand there, adorned with green and red decorations and bright lights for that special Christmas feel. While you are enjoying the performances, you can also grab a delicious bite to eat. Take your pick from a very rich gourmet offer featuring juicy burgers (vegan options as well) and sausages, BBQ ribs, traditional pašticada (beef dish) and brudet (fish stew), venison goulash, and more.
Oh, what fun
Day in, day out! There is practically not a single day without an event happening in the city. In addition to various performances by DJs, popular local and regional bands, the headliners of the Zadar Advent events calendar include Croatian musicians such as Cambi (10/12/22), 4 Tenors (16/12/22), Ivan Zak (17/12/22), Matija Cvek (23/12/22), Petar Grašo (25/12/22), Jelena Rozga (27/12/22), Tonči Huljić & Madre Badessa (31/12/22).
Author: Filip Brala | Source: Zadar Tourist Board
And that's not all. The youngest visitors can look forward to several workshops with plays and processions featuring St Lucy and Santa Claus, on several days between December 11 and December 24. Active holiday fans can also take part in the Zadar Christmas Run on December 23. Just remember to wear something Christmassy, and you're ready for the fun activities.
New Year's Eve 2023 in Zadar
3, 2, 1 - 2023 here we come! And we are starting early. The final celebrations of the year 2022 start already in the morning on People's Square (Cro. Narodni trg). Namely, the New Year's Eve celebration for kids begins at 11:00 o'clock, so that they can have their share of fun as well.
The evening program includes several performers on separate locations, only a 3-minute walk one from the other. The Forum Band will take the stage on People's Square at 23 o'clock. On Petar Zoranić Square Tonči Huljić & Madre Badessa will make sure you welcome the New Year with great vibes all around, followed by the popular klapa band Rišpet after midnight.
Beyond the historical peninsula
Delicious food and ice skating! All in one. In December and well into January you can experience the joys of winter at the Višnjik Winter Park, on the mainland. Having tried your best at the ice rink, you can then grab a bite to eat at the stands of the Zadar Street Food Festival.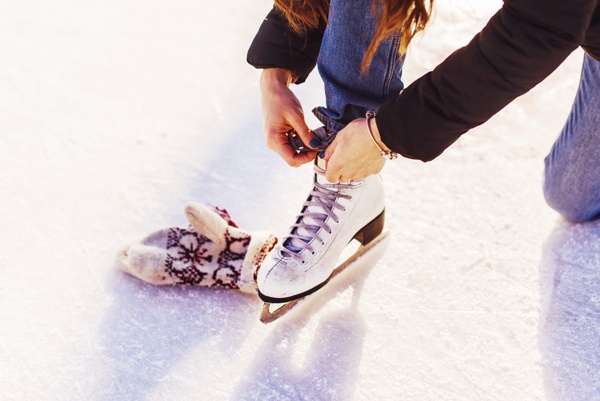 Perfect finish for an excellent start
Run into the finish line of 2022, and turn the new leaf of your 2023 book… in Zadar! Feel the shiny holiday season all around and join in the festivities in the city. Ho, ho, ho… with Zadar all the way!
Want to stay centric and get excellent value for money? Then don't miss our special offers for your stay over the holiday season.