Wine-ing without a Headache in Dalmatia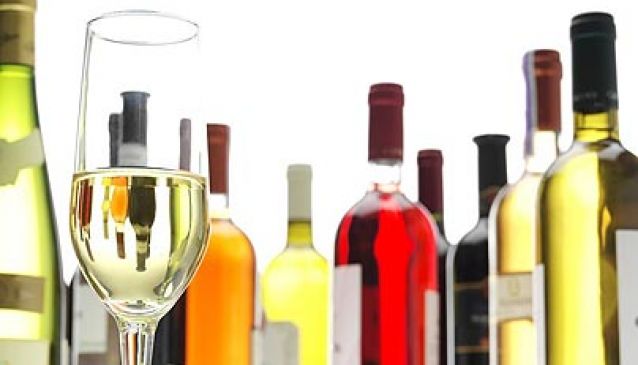 This is a story about wines. Croatian wines. The ones that wonderfully match the healthiest cuisine in the world - the Mediterranean. It's a story about carelessly sipping wine from an elegant glass while you sit with every cell in your body relaxed. Naturally, the catch is not to become too hooked - cause no one wants to see photos of pissed people in the alcohol-trip-gone-bad gallery. Just kidding. Everybody wants to see those embarrassing photos. You just don't want to be in them. So, carpe diem on holiday is allowed and even desirable, just try not to end up crying over spilt milk, or wine for that matter. Back to the point… This is a story about Dalmatian wines. Not a wino, ie a wine devotee (to sound more elegant like that wine glass)? Prefer beer? A member of no-alcohol team? Well, the story is not an ad for Croatian wines, it's about the merriment the wine brings and what it represents for Croatians.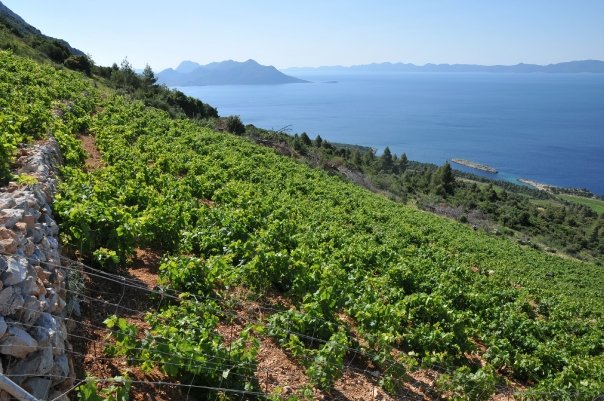 Dalmatian wines … the best of
What's heaven? Heaven is when you treat your palate to a magnificent taste of a true Dalmatian specialty, fish or meat, peka style or grilled, followed by a few sips of an excellent Dalmatian wine. Even though international grape varieties are present and combined with native varieties, Dalmatia does have its autochthonous varieties which people have used for centuries to produce wine. So, when in Dalmatia … drink Plavac mali, Dingač, Babić and others and feel that red, Mediterranean fire run through your veins. If you choose to skip the main course and go straight for a dessert, opt for the sweet dessert wine Prošek (and no, that's not a copy of Italian Prosecco!)
Zadar region specialties
Speaking of Prošek, it can be produced with different wine varieties such as the native variety maraština which is particularly popular in Zadar region. Quality wine production is gaining its momentum with wine producers continually winning awards for their wines. Apart from Maraština, don't miss wines such as Korlat produced around Benkovac, interesting and picturesque town in Zadar's hinterland.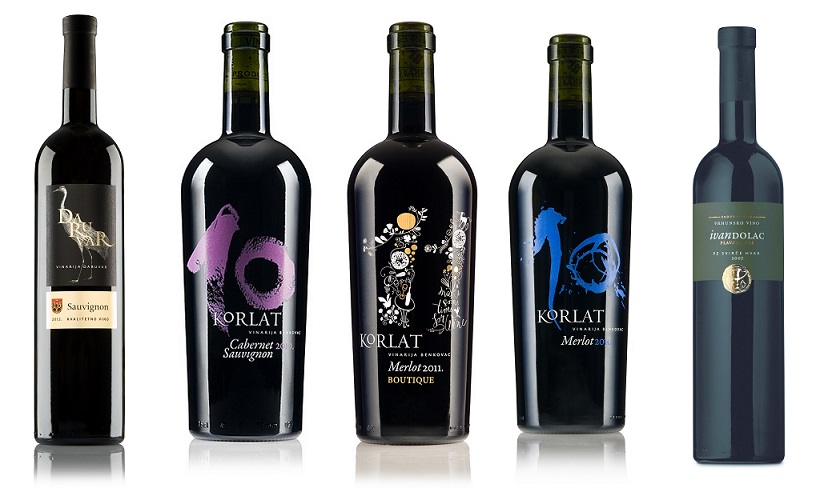 How to drink wine … the Croatian way
So far, only branded wines have been mentioned which won't give you a headache if you don't try out more types at the same time and drink moderately. Reasonable intake should keep your head from pulsating even if you opt for homemade wine. You might just wake up with fully red lips - no lipstick necessary after that - but with homemade wine it's always a roulette. You never know unless you try it. Practically every restaurant has a house wine, but if you happen to meet a Dalmatian and they invite you for a glass of wine, you're in for some adventure. Wine production has been present in Dalmatia for centuries and practically everybody (knows someone who) produces wine for personal use. Simply trying won't do you a thing and you'll get to experience Dalmatian hospitality firsthand. If the wine is too strong, ask for some water, since bevanda (red wine mixed with water) is a very popular way to drink in Dalmatia anyway. Just remember that moderation is the only key to drinking without a headache … and possible shame. So, no whining about the wine and ('cheers') živjeli!