Cycling - Tour of Croatia 2015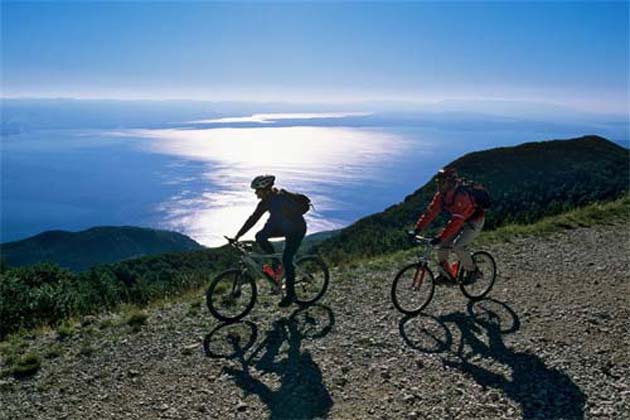 Spring is here! You must have already seen the first blossoming tree, noticed the green displacing the gloomy colourless scenery of winter, enjoyed the first warm rays of sunshine with your jacket off… And the first thing to do is hop on a bike and go for a ride. No excuses. Unless you've already done it. As have many people already, since cycling is becoming more and more popular in Croatia, not only as a means of transport, but also as a way of actively exploring an area. With such breathtaking scenery to discover, no wonder it has become a favourite choice for visitors at the seaside as well. So, pay attention all ye bike fans, cause Croatia has a real treat in store for you.
Cycle Croatia, cycle Europe
Tour of Croatia, that begins on April 21 and lasts till April 26 2015, is an international cycling race of 5 stages. It forms part of the larger Europe Tour which covers the entire continent, as its name suggests, with the season that basically lasts the whole year round and races taking place all over Europe. The participants are then awarded points for each race which they accumulate in overall classification standings. The Europe Tour keeps expanding with each new season and this year Croatia is on board as well.
Croatia's finest
According to the UCI (international cycling association), the Croatian race has been classified within the first category, just a rank below the renowned Tour de France or Giro d'Italia. Round twenty professional cycling teams, half of which are among the best cycling teams of the World Tour, are taking part in the event, including a Croatian team. The race is going to be broadcast both nationally and internationally and is expected to reach more than 100 million viewers. What a spectacular celebration of Croatia's most wonderful landscape is that going to be! From the seaside to continental Croatia, from national parks to historical towns and the capital, accompanied by entertainment and educational events, Tour de Croatia will showcase the very best of Croatia.
High Five
Divided in 5 stages, Tour of Croatia begins in the lovely seaside town, Makarska, and ends in the country's capital Zagreb. In the first stage, cyclists start in Makarska and finish in the very heart of Split. The second stage begins in Šibenik and ends in Zadar, next to St Donatus' Church. To reach Zadar's historical peninsula the cyclists are going to pass near Krka National Park, as well as towns such as Vodice and Biograd. The third stage brings refreshment since its starting point is Plitvice Lakes National Park and the finish line on the Učka mountain in Istria. The fourth stage introduces both the coast and the interior of Istria since it starts in Pula and ends in Umag. The final stage takes place in continental Croatia and brings a change of scenery - from the hills full of vineyards near Sv. Martin na Muri to the urban capital, Zagreb.
Join in Tour of Croatia
Ok, maybe not as an active participant, but you can still feel the thrill of witnessing any part of any stage. Don't forget to tune in, because the views are going to be spectacular. You might even get an idea to go on a cycling trip partly or even entirely following the trail of Tour of Croatia. Fun, sightseeing, amazing nature guaranteed.