Top Dalmatian Desserts – Hostel Forum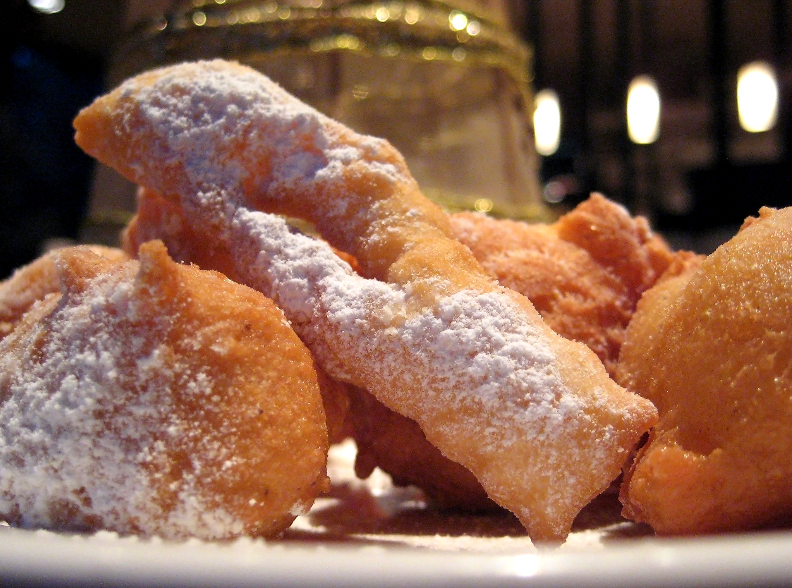 Every proper meal consists of several courses, most of which generally include first course, main course and the inevitable dessert. It's precisely the last one that gives the final touch to the whole meal. Basically, it's the icing on the cake. Dalmatian desserts, as well as Croatian in general, show influences from Italian and Austrian cuisine, but they have been served on Dalmatian tables for generations and generations. Just as they were given a particular (Dalmatian) touch, they have become a genuine part of traditional cuisine. So, try asking any Dalmatian person about the origin of any of the desserts, and the most likely answer is 'I dunno, that's been my nona's ('granny') dessert since as long as I can remember'. So, here are a few typical Dalmatian desserts that will make your mouth water.
Pastry
You really don't have to be rolling in dough to enjoy the two favourite pastry desserts: fritule and kroštule. The former is a doughnut-like pastry, only smaller in size, that was traditionally served for Christmas but has become a more frequent dessert. Its distinct flavour is achieved with lemon zest and a touch of rakija (traditional 'schnapps') and it can also contain a variety of elements such as raisins, hazelnuts, chocolate etc. The latter is also a favourite Christmas dessert made of puff pastry, cut in ribbons, which are tied in a knot, deep-fried and finally sprinkled with sugar. They resemble angel-wings, no wonder they taste like heaven.
Forbidden fruit …
… tastes the sweetest. Only that in this case, the fruit is not forbidden at all, but is rather celebrated as one of the most popular Dalmatian sweet snacks. In other words, various types of fruit are not only used for making cakes and biscuits, but they are nibbled at as desserts in their full right. To name but a few, there are arancini ('candied orange zest') and candied almonds. The queen of the Dalmatian fruit is, however, fig. When you pass by any house with a garden, you will undoubtedly see a fig tree in each of them. Indeed, when in Dalmatia, you cannot but give a fig about figs. They are consumed in all sorts of dishes and ways, from fresh to dry, and soaked in wine.
Cakes and creams
Paradižet is a single word to describe the best thing there is after a few hot hours on a beach. This refreshing and simple cream is made of milk, yolk, some biscuits and a touch of chocolate. As for cakes, there are many out there called 'Dalmatian cake', and they differ to greater or lesser extent in ingredients. Fans of marzipan will love Bokeljska torta which contains a few drops of a very traditional liqueur from Zadar region, Maraschino.
But that's not all …
Take any of the mentioned desserts or try out padišpanja (a type of sponge cake), rafioli (crescent biscuits with sweet filling), smokvenjak (a fig cake) and pair it with a glass of excellent local wine, a cuppa or some coffee. Savor each and every taste of any typical Dalmatian dessert as you take in the sea, waves, light breeze… And you'll be sweet on Dalmatia, forever.
Image sources: www.commons.wikimedia.org, www.bh-index.com