Windsurfing and Kitesurfing near Zadar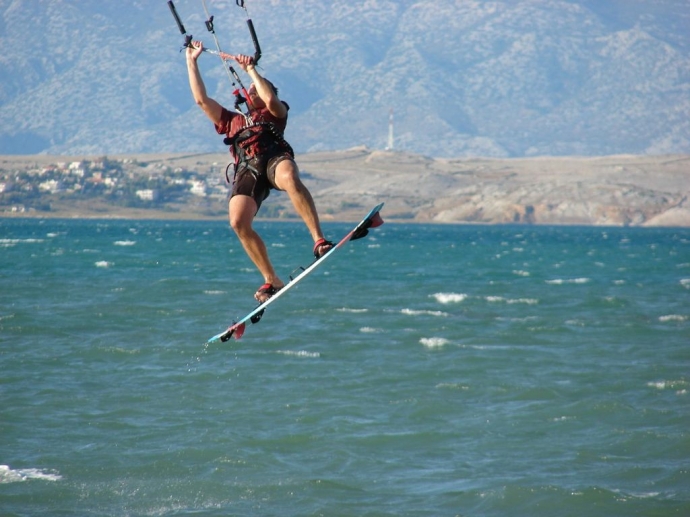 As the sun shyly peeks to see if the time has come to rise, and the peace and quiet of the empty beach is simply inspirational, a surfer enters the water in search of the wave, the one that will be the utmost challenge. A typical surfer image. While the waves in the Adriatic sea won't quite reach the size of ocean waves, anyone can enjoy a bit of surfing fun even if they aren't mad to get up at dawn when on holiday. In fact, if the wind allows it, surfing is an exciting holiday pastime any time of day.
What's so great about it…
First and foremost, any kind of surfing is a workout, which means moving your bum away from the cosy couch and engaging in some serious exercise. Leg, arm and back muscles as well as postural muscles need to (learn how to) work together to master the balance on the board. The adrenaline, thrill and excitement after a successful attempt are addictive - you'll want more for sure. And stress that probably dragged along to your holiday as unwanted companion - all gone! You'll simply clear your mind and focus on mastering the wind and the water. It's just you one on one with nature, and a few curious onlookers on the beach.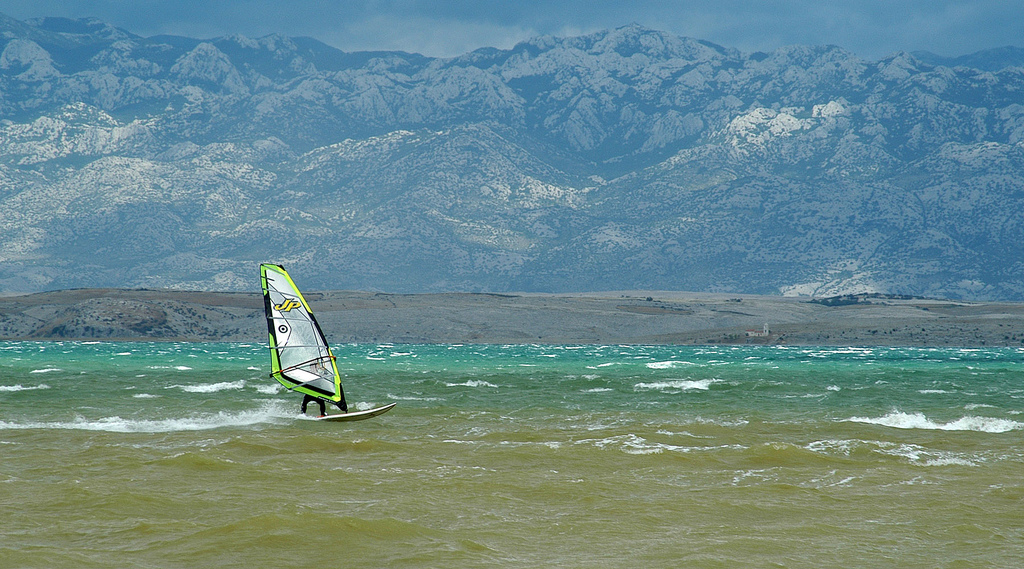 So, guys, learn how to surf, because there's nothing more attractive than a skilled surfer with some toned abs or a beginner who is not willing to give up. They exude positive and relaxed attitude towards life, are patient and persistent, and take life as it is - truly captivating traits so difficult to resist particularly with those summer beach songs in the background. Gals, learn how to surf, too, because if you already know how to surf, you'll be admired and if not, guys will jump at the opportunity to help you out with their advice. You'll be surrounded by positive energy and with that suntanned shaped body, you'll be the beach babe everybody wants to have a chat with to hear your story at least, if not with a hidden agenda, too.
Windsurf, kitesurf or other?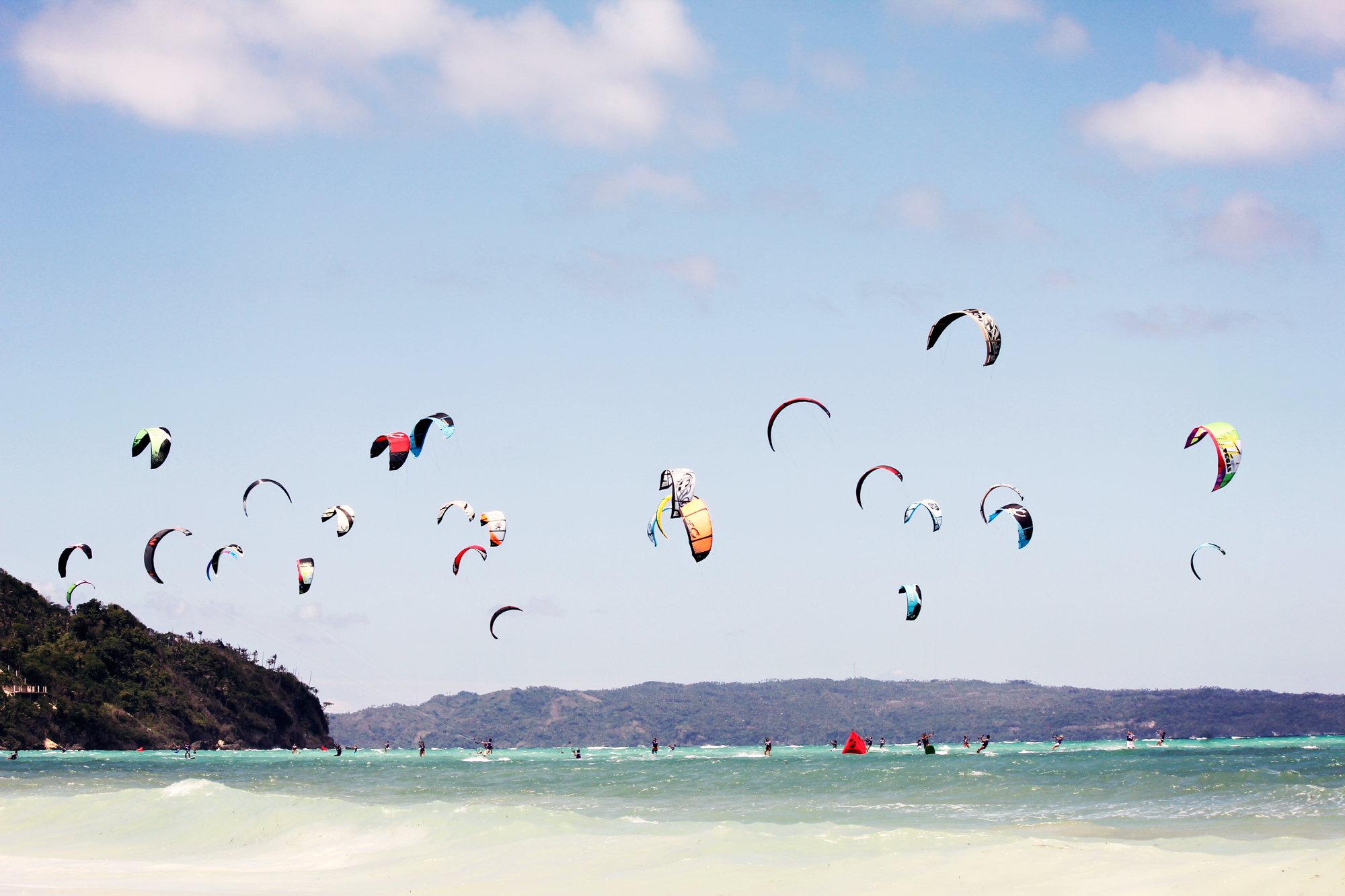 While kitesurfing might seem a slightly more spectacular, both are equally challenging for beginners. Lighter winds are enough to be able to kitesurf, while windsurfing requires a bit more force resulting in more speed and adrenaline. Surfers also say true wave-riding comes with windsurfing, since the kite takes some of the edge off the wave that takes the board on a ride. Another option is S.U.P. surfing (S.U.P. - Stand Up Paddling) which probably doesn't involve so much adrenaline, but it allows you to explore and appreciate the lovely scenery all around you.
Where to surf in Croatia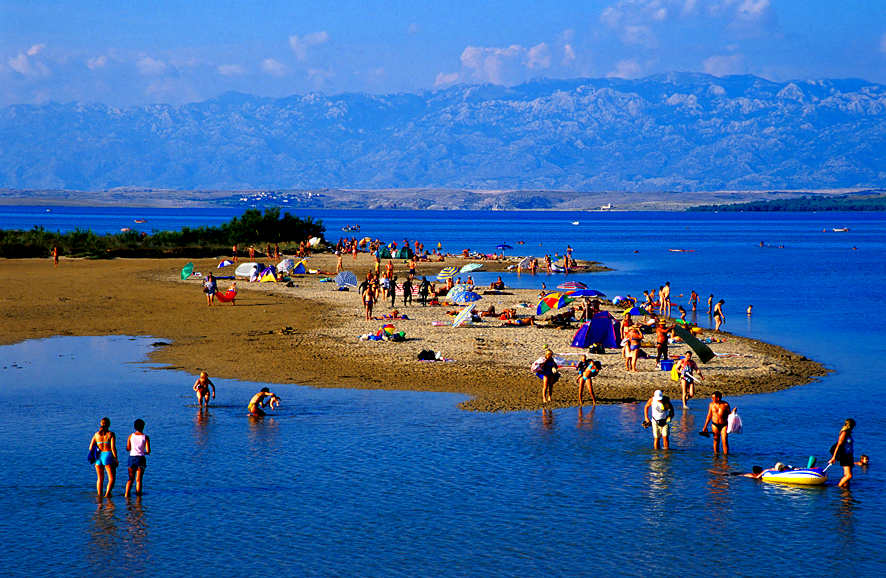 Popular surfing spots in Croatia include locations in Pula, Opatija and Umag in Istria, on Krk and Brač islands, and in Šibenik, Split and Peljašac peninsula in Dalmatia. The best locations in the vicinity of Zadar include Pašman (island) channel and Nin. In fact, Nin's lagoon is a place where you can also take lessons and learn to windsurf, kitesurf and S.U.P. surf. Apart from the sea, S.U.P. surf presents an excellent additional option to explore the canyon of Zrmanja river.
…because you'll end up happy
The most difficult part is to decide to try it out, particularly if you're a beginner. It means taking a course (just 3 days, not really an issue), embarrassing yourself a bit in the beginning as you keep falling while more experienced surfers glide beside you. Just be patient and take it easy. It's all part of summer fun. After all, in Croatia you won't catch the biggest wave. But you'll have a blast .