Meet Our New Website - Boutique Hostel Forum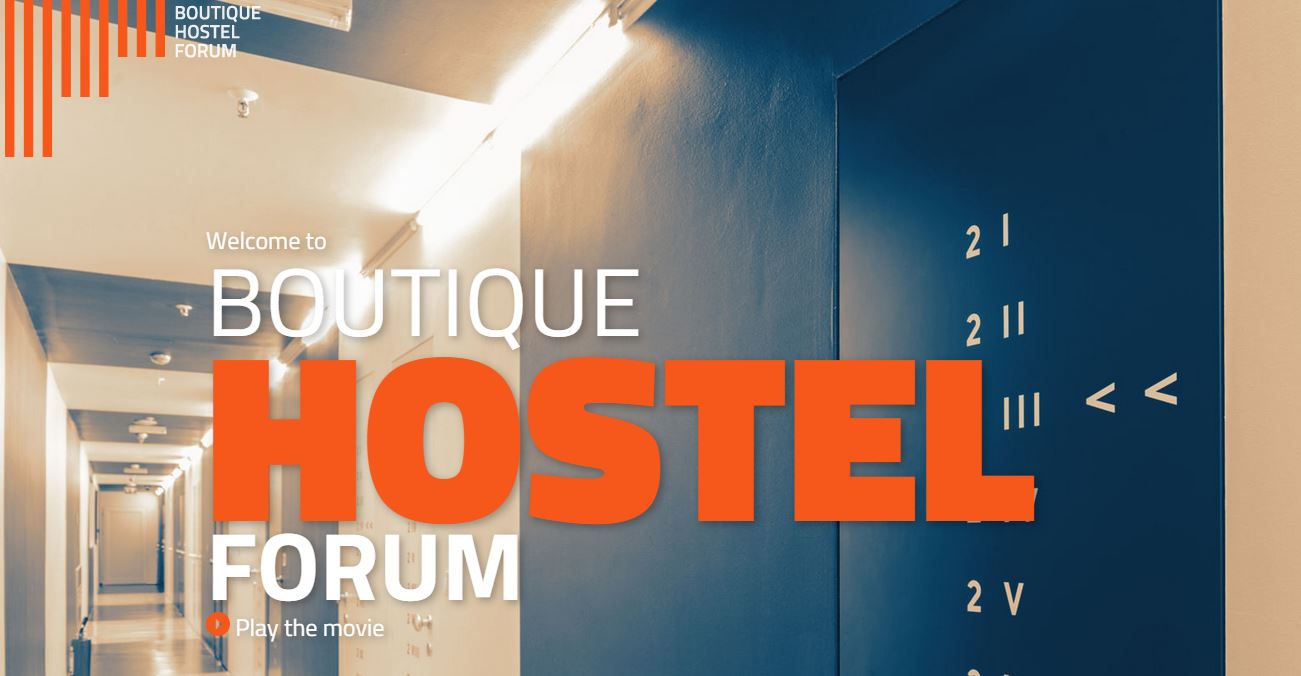 Eyes are said to be the window to the soul, so our new website is our eyes. It reflects the way we are - simple but full of relevant, exciting, curious stories to tell. We bare it all, but we keep it decent and straightforward. We like to chat well just about anything, but we keep it to the point when necessary. Wanna know us? Wanna know Zadar? Wanna know how to arrive and what to do? Browse our refreshing, new look!
A glimpse inside
Looking for a place to sleep with a story? That's where we come in. We don't brag about the linen, or the curtains, or still life decorations, but we show you our comfy rooms with precisely those elements that you need for a pleasant stay. We keep it short and clear and let the photos speak for themselves. A peek at our rooms and you need not look any further for a place to sleep. And it takes you only a second. While you're at it, you are bound to notice the view. Ah, the view! Without any false modesty, our photos are excellent, but the view really is something, a must-experience just as are the many sights you see from our rooms.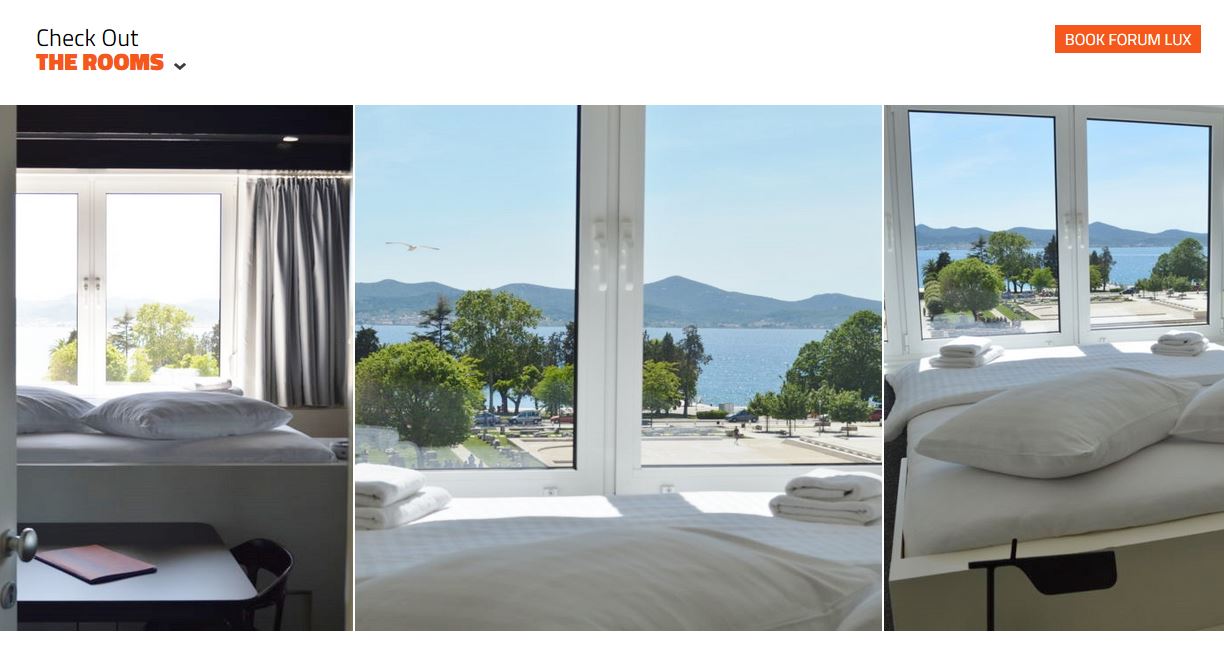 Indeed, by entering our gallery or reading our story, you step into our world. You cannot but fall in love instantly with the rooms you'll stay in and the common area where you'll hang out with the people you'll meet. You'll also get the taste of fun we like to have with our guests. And then there's Zadar, our lovely city.
A look outside
And outside there is Zadar, a city of great past and exciting present. We love our city and why wouldn't we -it's the best city in the world! We may be a bit biased, but we keep it real when we tell you about it. And we are a true tell-all - we bring you the story hidden behind its historical monuments, we take you to the most beautiful sunset in the world, we give you the insider tips about how to become one of us and we whisper to you when an interesting event is about to happen. We also tell you about the whole Zadar region and about its hidden gems, traditions and things to do.
Hows and whys
Coming to Zadar and our hostel is pretty easy, be it by air, land or sea, but we show you the way anyway. And if you're still just thinking about coming, let our specials convince you. Because we like to treat our guests. We really do.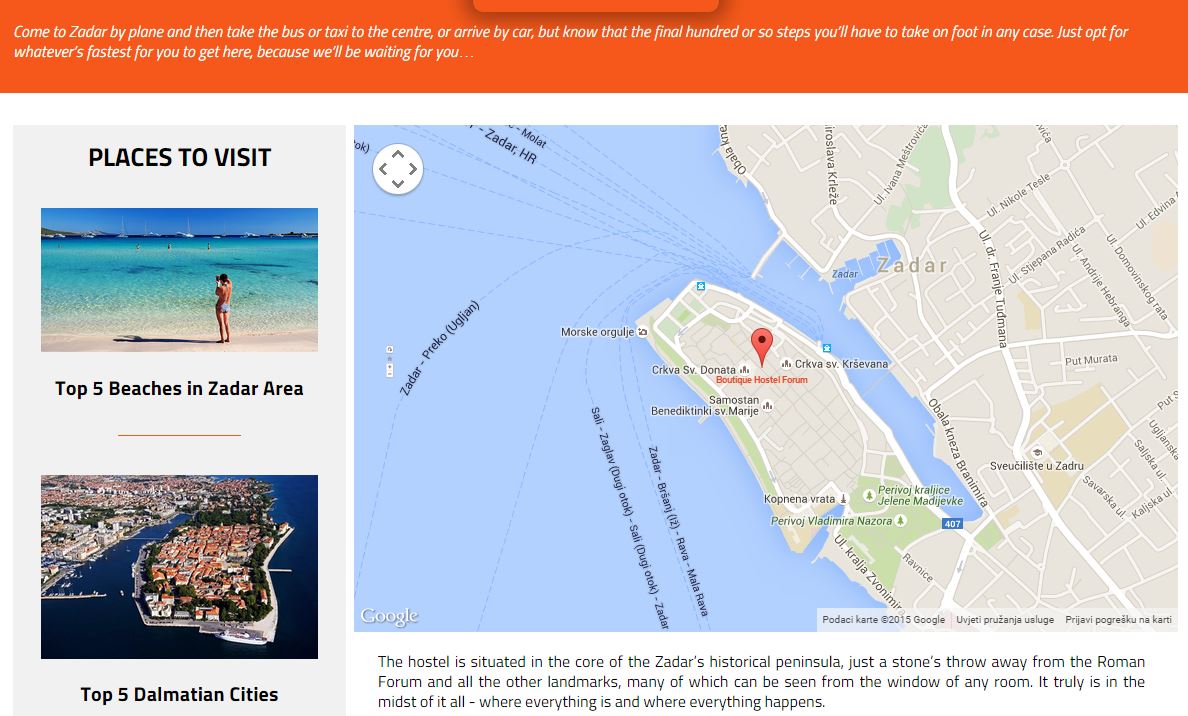 See … and feel
Blah, blah, blah is really not our thing. We simply show you how it is. After all, a picture is worth more than a thousand words. Our website is full of life and colour, and that's precisely what we give to your holiday. We welcome you with music both upon arrival and on our website, so just sit back, click 'play' and enjoy!