Hostel's New Look - Make Room for Some Change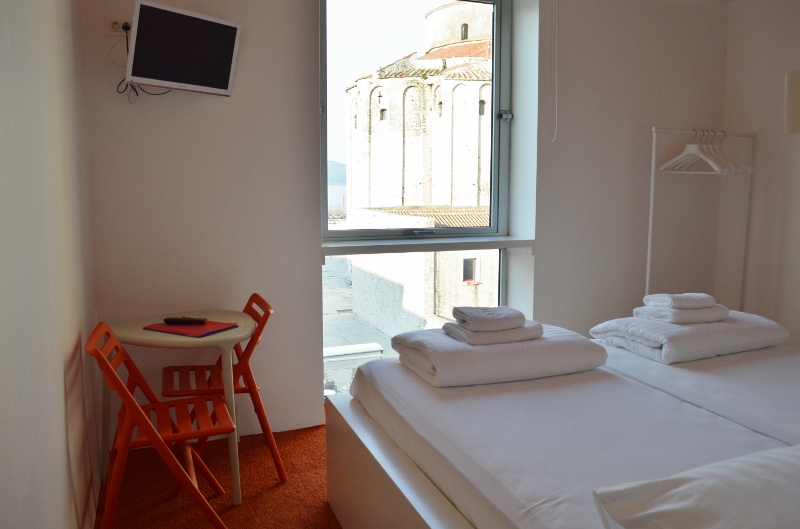 We have remained the same at heart - we give travellers a hearty welcome and a place to stay, a place to make friends and find out funny and interesting stories about Zadar, Dalmatia and Croatia, we surprise them with our little treats, we make them fall in love with our city no matter how short their stay. But the time has come to make a change and so we have. But one thing's for sure - it's all for you.
Second to none
Initially, both Forum Chat and Forum Meta rooms were available on the second floor. We have now redone them in a way that only the latter remain, but they have increased in number. In other words, the second floor is now ruled by the Forum Meta twin rooms. As if they were a present, the rooms have been wrapped up in orange - the colour of optimism, spontaneity, enthusiasm for life, and one of the nuances that appear on the evening sky as the sun famously sets in Zadar. There's nothing better than to lie on the bed and become absorbed in the orange stripes pattern on the ceiling or just enjoy the view, oh the unforgettable view, the one that not many hotels in Zadar have to offer. New television sets are also there, but the best programme available is given when looking out the window. The warmth that the rooms radiate is simply irresistible and the comfort matches the cosiness of a hotel.
Chat about luxury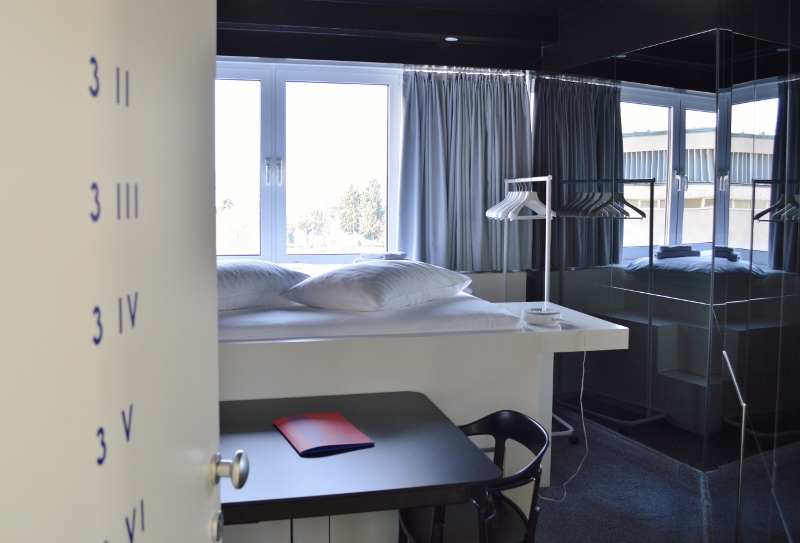 One floor higher and you're in a different dimension - the black and white world in the comfortable, yet sexy Forum Lux rooms. The view is simply breathtaking and the rooms are full of light, even the black one since it has mirrored walls. One floor lower and you can just feel the free spirit in the air - the Forum Chat dorms give the opportunity to travellers to meet fellow travel enthusiasts to share a room, experiences and make friends. The buzz of the common area, also on the first floor, lures you in and striking a conversation with a complete stranger is as easy as it gets.
Come together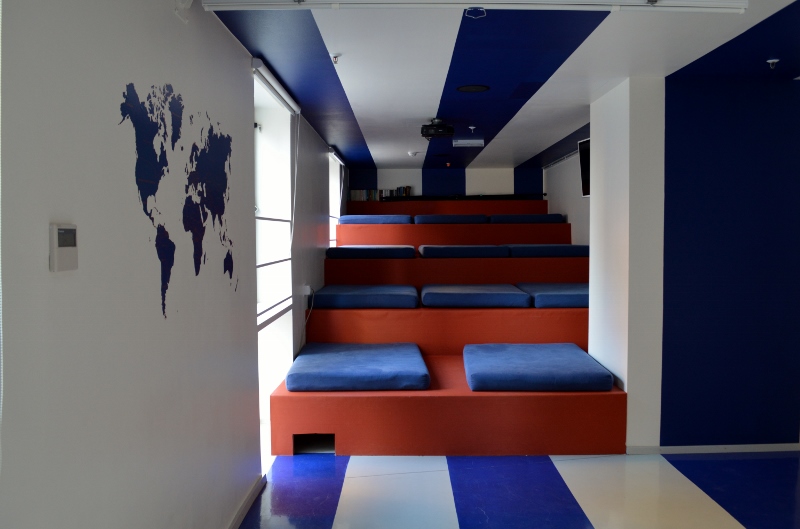 Fancy a game of pool? No problem. The left-hand side of the common area has been modified so that a billiards table fits just perfectly. The 'grandstand auditorium' on the right-hand side has been kept as a place for presentations, hangouts, etc. After all, we have to remain true to our namesake, the Roman Forum. Because our hostel is place where you can be sure you'll get your panem et circenses ('food and entertainment'), and more…
Come and see for yourself
Yes, the change has come. We believe it's for the better. After all, we may have altered our interior, but we have stayed the same at heart.