Discover NP Paklenica with Velebit Ultra Trail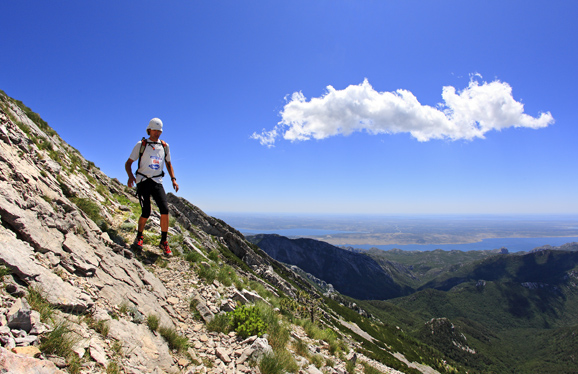 Rise and shine! It's still dark outside, and waking up before dawn when on holiday is a challenge by itself, but you crawl out of bed anyway, cause great things await you on this day. As the first sunrays shyly appear and clear the morning sky in the distance, you are more than ready to roll. And you'll say 'Paklenica, bring it on!' as you embark on the XIII Velebit Ultra Trail to conquer the mountain and put your skills and endurance to the test at the same time.
NP Paklenica
Paklenica is a southern part of Velebit mountain which stretches 145 km along the coastline, creating breathtaking scenery - clear blue sea and great mountain heights all in one. Its name derives from the word paklina ('resin'), a product of pine trees which abound in the national park. Those who know a bit of Croatian language, might even relate it to 'hell' (Cro. pakao), but Paklenica is anything but. In fact, it's precisely the opposite. The extraordinary value of its forests and amazing geomorphological shapes, its rocks and canyons, caves and pits, paired with rich biodiversity was recognized more than half a century ago, when the area was proclaimed national park. Paklenica is the most popular spot for hikers and rock climbers, and it's excellent for anyone who wants to spend time in nature and move away from the summer heat. It's also the perfect spot to push yourself to the limits.
Ultra Trail
For the 13th time in a row, on June 20, Velebit Ultra Trail welcomes athletes for the ultimate challenge that takes places virtually from dawn till dusk. Participants can compete in categories that range from light to difficult. If you're an experienced trail runner, then you'll have an Ultra time as you cover 69 kilometres and on your way reach Vaganski vrh, the peak of Velebit. A bit too much for you? Then face the Challenge(r) and its 27 kilometres, or go Light with 14 kilometres. The key is to find the option that suits primarily your level of fitness. Sure, challenging yourself is always fulfilling, when it has a happy ending. The point is, after all, to participate in a race and to enjoy the spectacular nature and views.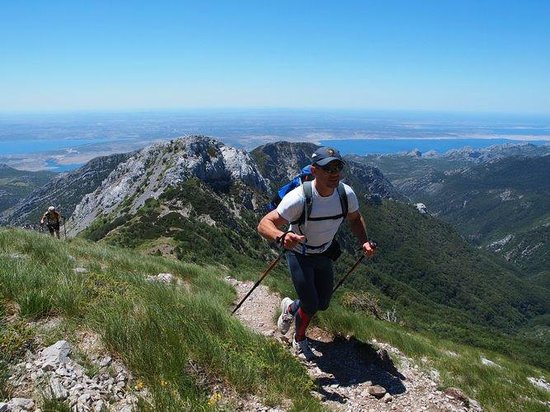 Still only thinking about it?
Because holiday time is lazy time in your book? Well, you don't have to actively participate in the race, but it's an excellent excuse to visit Paklenica. Apart from taking a break from the summer heat and getting some refreshment, taking a stroll in the national park means: you say 'wow' so many times your jaw hurts; you pay the entrance fee, but the visit is priceless; you leave naggers behind, and share adventure with your besties, you stink, but nobody cares, as you're all in it for the amazing nature. Trail runner or not, you'll be fully impressed by the spectacular views of the sea and the islands as well as nature around you. Then, at dusk, when you finally sit down and take a rest over a beer or two, you'll witness the wonderful play of colours as the sun calls it a day, and hides behind the mountain. Indeed, that's paradise in Paklenica.