5 Reasons to Go Cycling in Zadar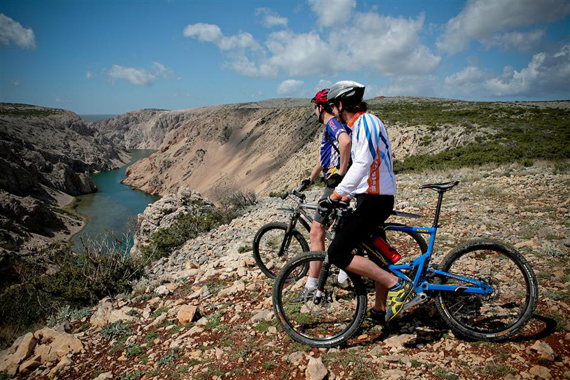 Image Source: Zadar Region, Author: Vedran Metelko
Wondering about the quickest way to arrive to Zadar? Without a doubt or competition, by plane. Thinking about seeing as much as you can without too many various details to worry about? Consider a bike! Here are a few hows and whys that might help you decide to venture on a different kind of holiday.
Mode of transport
You've arrived by plane and now what? Wherever you want to go, you have to think of transport. The two-wheel 'convertible' might just be the right solution - no petrol and lower rental costs and no hassle to find a parking space.
Be(come)active and fit
After months of studying and/or working, at first you'll probably just want to lie on the beach, enjoy the sun rays and relax. Being active is another way to relieve stress and feel great, not to mention that by bike you will be able to reach more secluded beaches, maybe even go to the famous Zaton or Nin beaches as well as others nearby. And if you regularly do exercise, cycling will help you keep in good shape.
Faste(er) sightseeing
Time is money, isn't it? And you do want to enjoy every single moment of your holiday while seeing as much as possible, don't you? Going from one tourist sight to another by bike is not only quicker, but it will spare your feet as well. Besides, you could go on a tour of historic cities Zadar-Nin-Pag or explore the neighbouring islands as well as Zadar's hinterland.
Adventure, adrenaline and fun
When you go cycling, you're free to decide where you want to go and when, as well as to change your mind whenever you feel like it. Along the way, you'll probably meet people who will not only be curious to find out more about you, but will also be ready to help in case you need it. So, even if you don't know how to mend a puncture yourself or repair anything for that matter, such a mishap can be a great excuse to meet people who do. Use the opportunity to gather some insider information about where you can eat great local food, taste home-grown wine or see less-famous attractions. In other words, your bike will take you off the beaten tourist track and you won't regret it.
Eco friendliness
You don't have to be an environmental fan(anatic), but by riding a bike you will be doing the Earth a favour. Besides, Croatia prides itself on its pristine nature and helping to preserve it truly is appreciated. Eco-friendly behaviour may not be your primary goal when planning a holiday, but it's admirable in any case.
Bicycle! Bicycle!
'I want to ride my bicycle' - let the song be your slogan for the summer! Quicker getting about and exploring the surrounding area less visited by the tourists, not to mention getting the kick out of the unknown/unplanned, are real incentives for a summer by bike. Just remember to stop every here and there and just take in the surroundings - it's pure stress relief.
Image sources: www.croatia.hr