2017 Summer Events in Zadar - Boutique Hostel Forum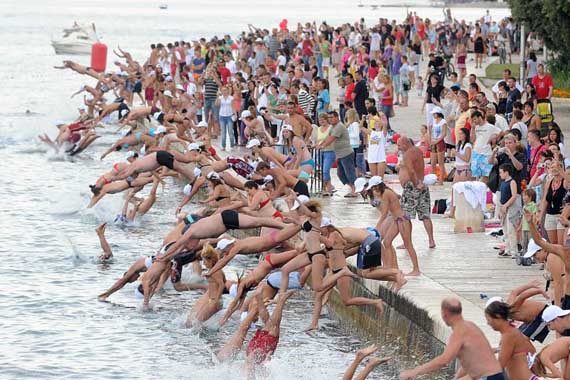 Do you love the sea? Want to roam historical streets and discover modern attractions? Feel like melting with the crowds in the exciting summer buzz? There's nothing better than to spend the summertime out in the open, discovering amazing countries such as Croatia, magnificent regions such as northern Dalmatia, fascinating cities such as Zadar and its irresistible summer vibe. Actually, there is one thing better - visiting such places when special events take place. From concerts to food festivals, take a pick from the list of summer highlights and … Zadar-ize yourself!
Vacation in Zadar with VAK''AN''ZA
Even if 'Marco Polo' is as far as your love for games and sports in water goes, you will definitely enjoy watching amateur water polo matches on Zadar's waterfront during VAK''AN''ZA, annual event that combines sports and music from mid July to mid August. Chat up locals as they watch one of their favourite sports, and have fun at the concerts. You'll love Zadar polo!
Walk down Kalelarga(rt)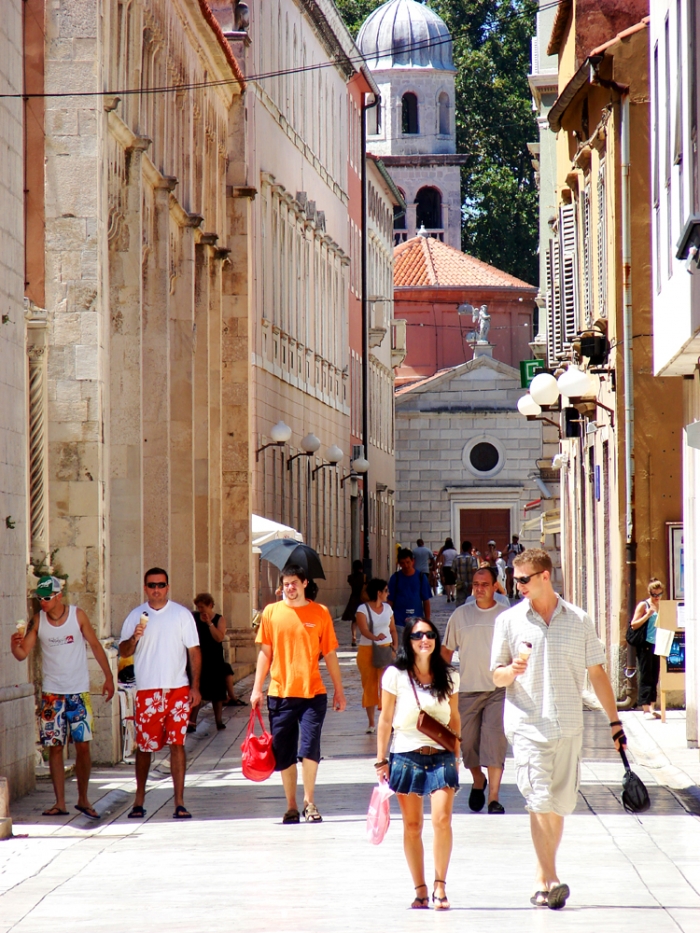 Feel Zadar's main street throbbing more than usual when street artists arrive end of July to show their skills at Kalelargart. Plays, music, performances and never-ending movement of friendly and open-minded people. It's impossible not to admire Zadar(t)!
(Millennium) Jump from Zadar's waterfront
End of July is also reserved for Millennium Jump. Join in thousands of people to dive from Zadar's waterfront, simply because it's absolute fun, more than worth a trip to Zadar. Fun & laughter, optimism & good purpose, entertainment programme for everyone. Jump with Zadar!
Taste Zadar
Beginning of August howl at (the Night of) the Full Moon and don't miss the chance to try out delicious traditional food and learn about the customs of the region. Or travel to Zadar end of August for a taste of excellent food and to find out about culinary innovations at Taste and Travel accompanied by a good glass of beer at Craft Beer Festival. As always, apart from amazing delicacies and drinks to try, all events include music and great fun! So, get a taste of delicious Zadar!
Make some noise with Pet Shop Boys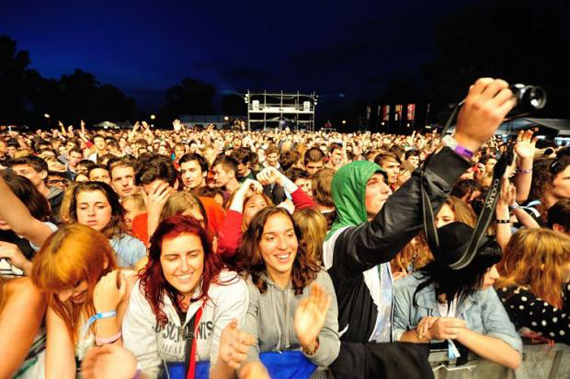 Pair a visit to your (soon to be) favourite city with a great concert by pop legends Pet Shop Boys, to be held on August 12. Dance, sing and watch a performance to remember under the starry sky in Jazine. Summer is definitely the time to pop to Zadar for some music!
A festival worth a fig
Beginning of September you may not give a fig about fruit, but Fig Festival will show you just how diverse, how much fun, how (locally) important a piece of fruit can be. For fig's sake, just let Zadar sweet-talk you into coming for a visit before the autumn comes!
See the (high)light
It's summer. It's warm. It's full of people ready for action. See the picture? Wanna be a part of the summer excitement in a hot place like Zadar? So, what are you waiting for? Choose a highlight, book a room and look forward to the day you hop to Zadar for some summer fun… and don't forget to Zadar-ize yourself!
There's no better way to Zadar-ize yourself than to check out its bests. And remember that your Zadar story just waits to be written.