Film Your Story - a Perfect Summer Night in Zadar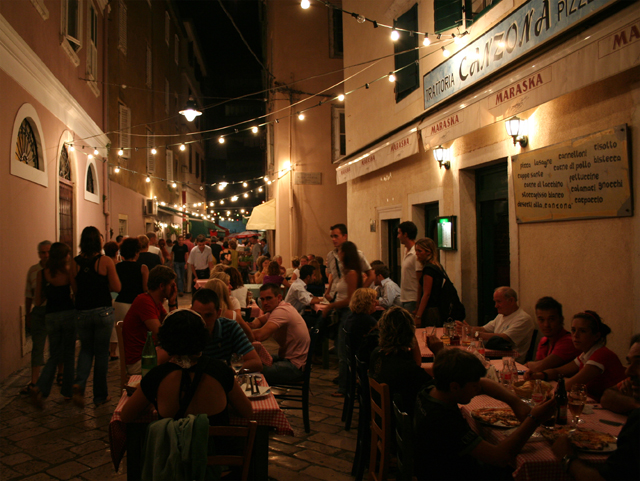 A starry night, with bright stars decorating the lovely summer sky. A light breeze that takes away the summer heat. The soothing sound of waves reaching the shore. It's the best possible setting for your summer night movie - will it turn out to be action packed, a romance, comedy, drama or fantasy, who knows? With the right cast, music and screenplay, only sky is the limit! As long as you don't end up filming a mystery with severe don't-know-where-I've-been-nor-what-I've-done hangover the next morning, you'll be OK.
Blending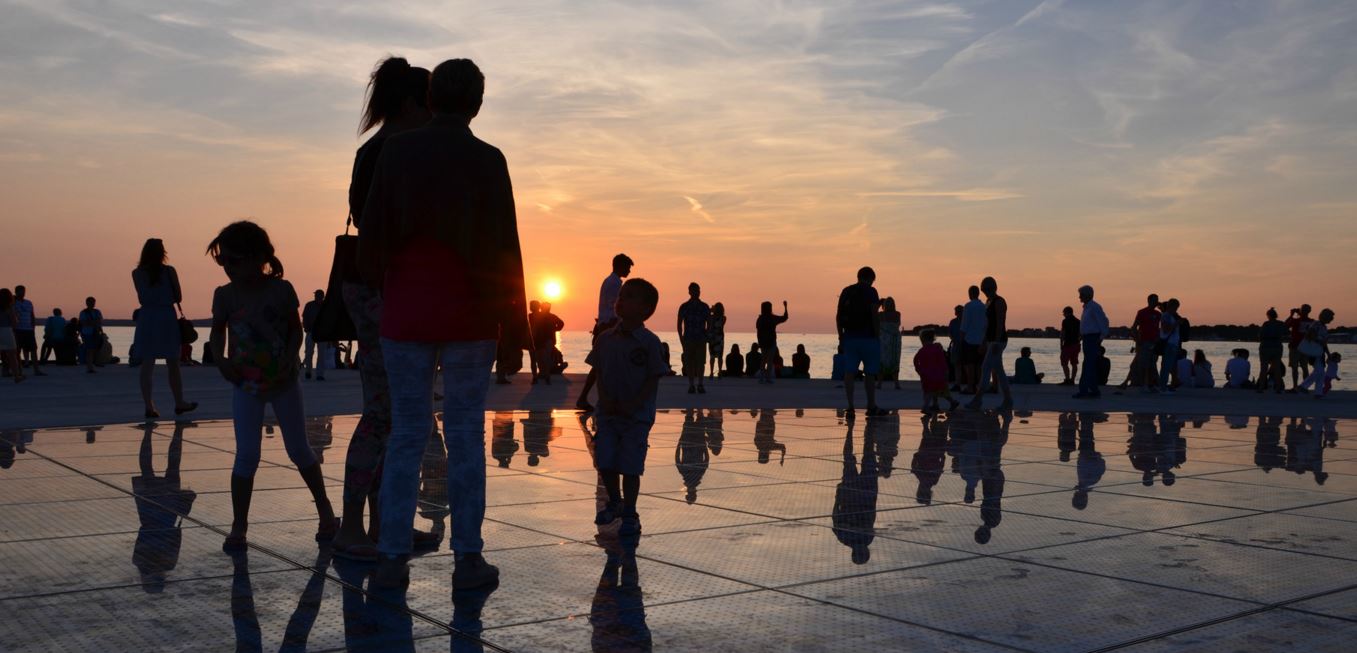 The moment you step outside of the hostel, it's just easy to become a part of the crowd that moves along Kalelarga and other historical streets and squares on the Zadar peninsula, taking in the positive vibe of a summer evening. Curious tourists and outgoing locals who don't avoid the summer crowds, street performers and traditional klapa bands, all mingle to create the excitement of a summer night on the town. So, do as everyone else does and follow the sound of music.
One night in Varoš
With its narrow streets where working people, and not the privileged few, used to live and share all the troubles and fun, Varoš is the essence of what Zadar once was. The old houses, many of which are in a terrible state, might not seem very inviting, but here is where things happen. With numerous snack bars and restaurants, where you can grab a simple meal such as fried sprats and enjoy some live music of very different styles, it might be difficult to decide which to pick. Just stop where everyone seems to be having a marvelous time, cause you will, too.
From dusk till 72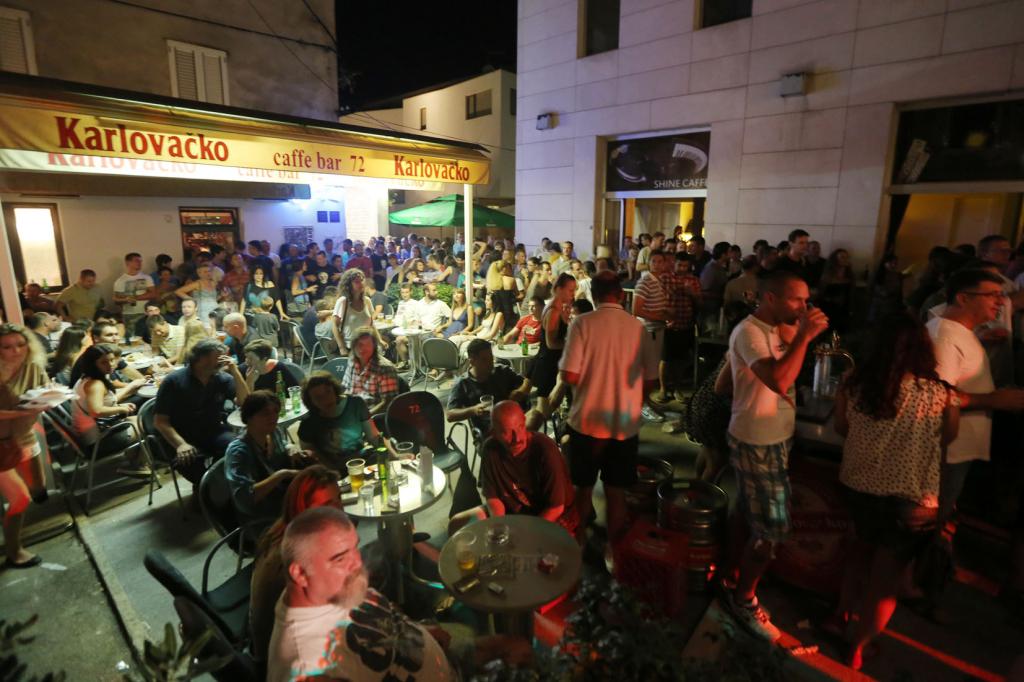 When you ask a local about the great places to hit the town, they might either tell you there aren't any (which surely can't be true for a city like Zadar), mention the ones they go to or send you to popular party spots for tourists. Depending on the kind of party person you are and the fun you're looking for, you might be interested in the following few places. Among the classics, there is the good old Zodiac - a bar hidden in a narrow street in Varoš. People of all generations have found their favourite spot there, not only because it has Croatian beers at a reasonable price. It's one of those homey-feel kind of bars, where people know each other well. Visitors to Zadar also generally like the Garden Lounge (on the historical peninsula) which is a great place to chill with a sea view and music that'll make you move. A similar option is the Ledana, which has a location to die for. If you're really serious about your night on the town, at some point you might run out of options. But there's one bar that'll let you in and give you what you need. The name you need and everybody in Zadar knows is 72 (seh-duhm deh-set dva), which refers to the year it was founded. Barba Ratko (the owner since its very beginning) will never let you down!
And the Oscar for the best movie goes to …
If you infiltrate yourself in bars mostly loved by the locals, don't think you'll end up stuck with a documentary. You might just be surprised to find out something else about Zadar, off the book. If you prefer to play it safe with generally popular places among tourists, you might have a blockbuster, but it might not have a real soul and the authentic Zadar feel. Whichever way you choose to go, just film your story, the one to remember with the right group of people. And you'll have an instant hit, with a potential to become a classic. At least for you and your crew.
Before you actually hit the night on the town, don't forget to tick all the boxes in Zadar or to experience the sunset - the most beautiful in the world!
Image source: zadarskilist.hr