Zadar Region For Every Type of Traveller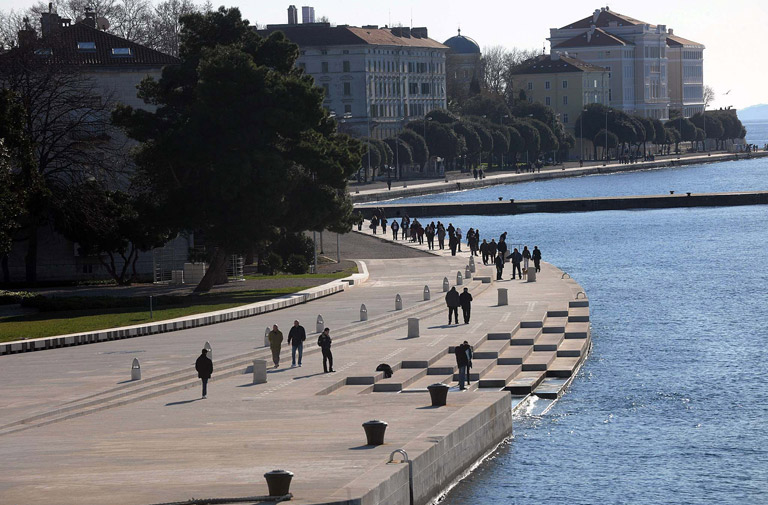 A backpacker. A group of besties and buddies. An adventure seeker. A party animal. An incurable romantic. The list is endless. Anyone can get their taste of fun in Zadar (region). Simply because it makes everyone feel welcome, regardless of age, nationality, gender and travel preferences. It's like a delicious piece of chocolate ice-cream or a beer after work on Friday afternoon - an instant uplifter nobody can resist. And why should you? So, check out what to look forward to when travelling to Zadar according to the way you like to travel:
Backpackers paradise
Not only is the convenient and price-friendly accommodation modern and excellent (and it spells B o u t i q u e H o s t e l F o r u m), but it's also located in the midst of it all - historical peninsula. This means carefree exploration of the very best of Zadar without the additional costs, and there's the option to rent a bike to explore the outskirts and the region (maybe even the islands) for peanuts.
Tripping with friends
Having fun in a dorm, roaming the streets of Zadar together, exploring the beaches in and out of the city, going on trips - from rafting or kayaking along Zrmanja river to sailing to Kornati islands - there are endless options. Just don't miss the opportunity to snap pics along the way, fun and crazy or artistic - just seize the moment. Of you and your BFFs or mates.
Find your thrill
Looking for the ultimate adrenaline kick? Jump off Maslenica Bridge. With bungee tied round your legs, of course. For the ultimate views, climb (rocks) in Paklenica National Park or board a plane and diiiiiive! Why not put on some scuba gear and dive again? This time, underwater. Oh, yeah the adrenaline is there in Zadar region - you just have to go for it!
Party till you drop
Luckily, your hostel is where things happen, so you'll find your way back easily even if you get stuck while touring the local bars. In case your definition of holiday equals party non-stop, then you'll be happy to know that Croatia's best party destination, Pag island, is conveniently near Zadar. So, hop on Pag and get your groove on.
ZadaR for romance
Not only has your hostel some seriously sexy rooms for you, but the city loves lovebirds. And if you choose to make a grand romantic gesture while there, know that you can always count on the most beautiful sunset there is. Yes, Zadar is R-rated, where R stands for romance.
No limits.
Zadar (region) is for me, you, him, her, and them. Singular and plural. Young at heart and young in terms of age. From here and there. Yesterday, today and tomorrow. Simply because there's plenty to do for everyone's taste. So, pack your rucksack, pick up a few pals, go on an adventure road trip, party wherever you can and keep the sparkle alive - from A(drenaline) to Z(adar).
And while you're at it - know that Boutique Hostel Forum not only has the perfect location for you, but also the right rooms. Apart from that, some basic Croatian can open many doors, so don't miss the chance to learn a few tongue twisting Croatian expressions. Moh-leem ('You're welcome')