Spend Christmas Holiday Season in Zadar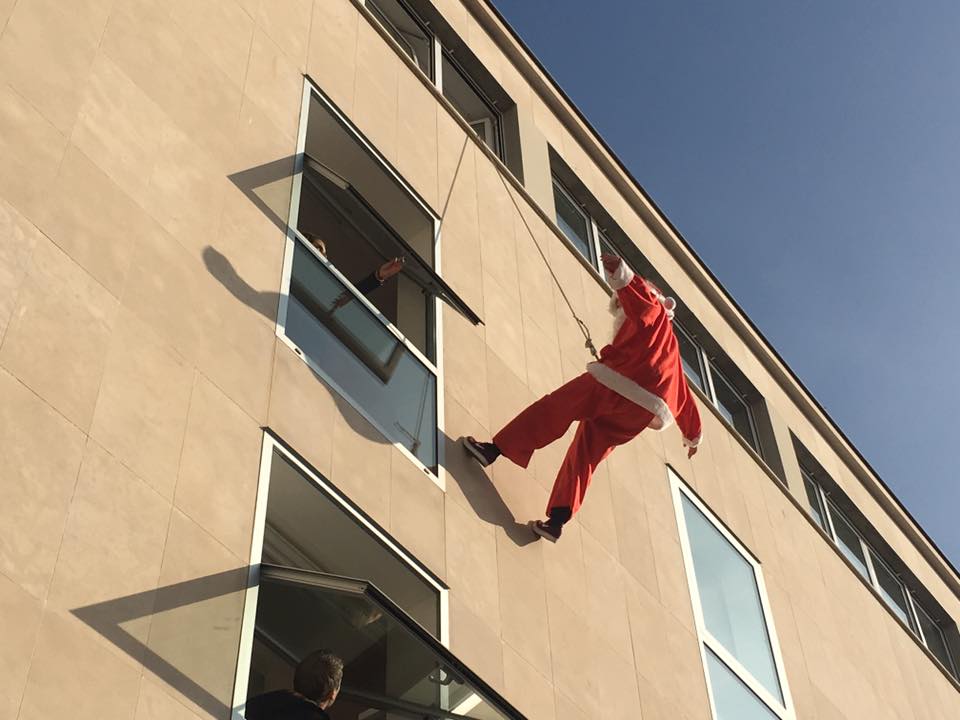 See the lights on every corner? Hear the carols and popular Christmas songs in public places, on the radio, all around? These are the songs that won't annoy you, even if you've heard them oh so many times before - simply because it's Christmas time! And no matter what happened last Christmas, whether this Christmas is white or not, regardless of the presents underneath the Christmas tree, simply make sure you're having a wonderful Christmas time. In Zadar. Because Zadar is having a great holiday season. So, unless you're determined to drive home for Christmas, set your google map to Zadar's historical peninsula and here are a few why's:
- There are more than 30 days of ongoing activities - it began with the second day of December and up until January 5 not a day goes by that something isn't on - for young and young at heart, for people from Zadar and anywhere in the world. (Simply because Christmas is time to share)
- Zadar moves to the sound of music - there are jazzy Wednesdays, dancing Thursdays, rock 'n' rolling Fridays, and Christmas music 24/7 (Simply because Christmas is the time to say it with a song)
- Santa is coming to town. Correction - Santas. A sea of white-bearded, dressed-in red fellows are going to run along historical peninsula, ho-ho-hoing all the way even if without the one-horse open sleigh. (Simply because it ain't Christmas without some ho-ho-hoing)
- Fun ice skating. In a city by the sea. (Simply because in Zadar you can and it's too much fun to miss the chance)
- Đir po gradu - an initiative that makes exploring the very best of Zadar at a friendlier price. So, as you walk along the city (since that's what đir is all about), try out that yummy traditional Dalmatian cuisine, be joyful and hit a few bars at happy hour, buy some representative souvenirs and/or get them at museums that are in on it. (Simply because it's fun to do as people in Zadar do during the holiday season)
- Have a bite. Have a drink. Have some sweet treats. Just stop at wooden stalls and take your time as you move along the Christmas market on Petar Zoranić Square - the central point of Zadar Christmas programme. (Simply because Christmas markets are irresistible.)
- Historical peninsula's magic at Christmas happens from Petar Zoranić Square to Kalelarga and Forum with amazing lightshow at St Donatus' Church! . (Simply because this year Zadar has really cast an amazing Christmas spell)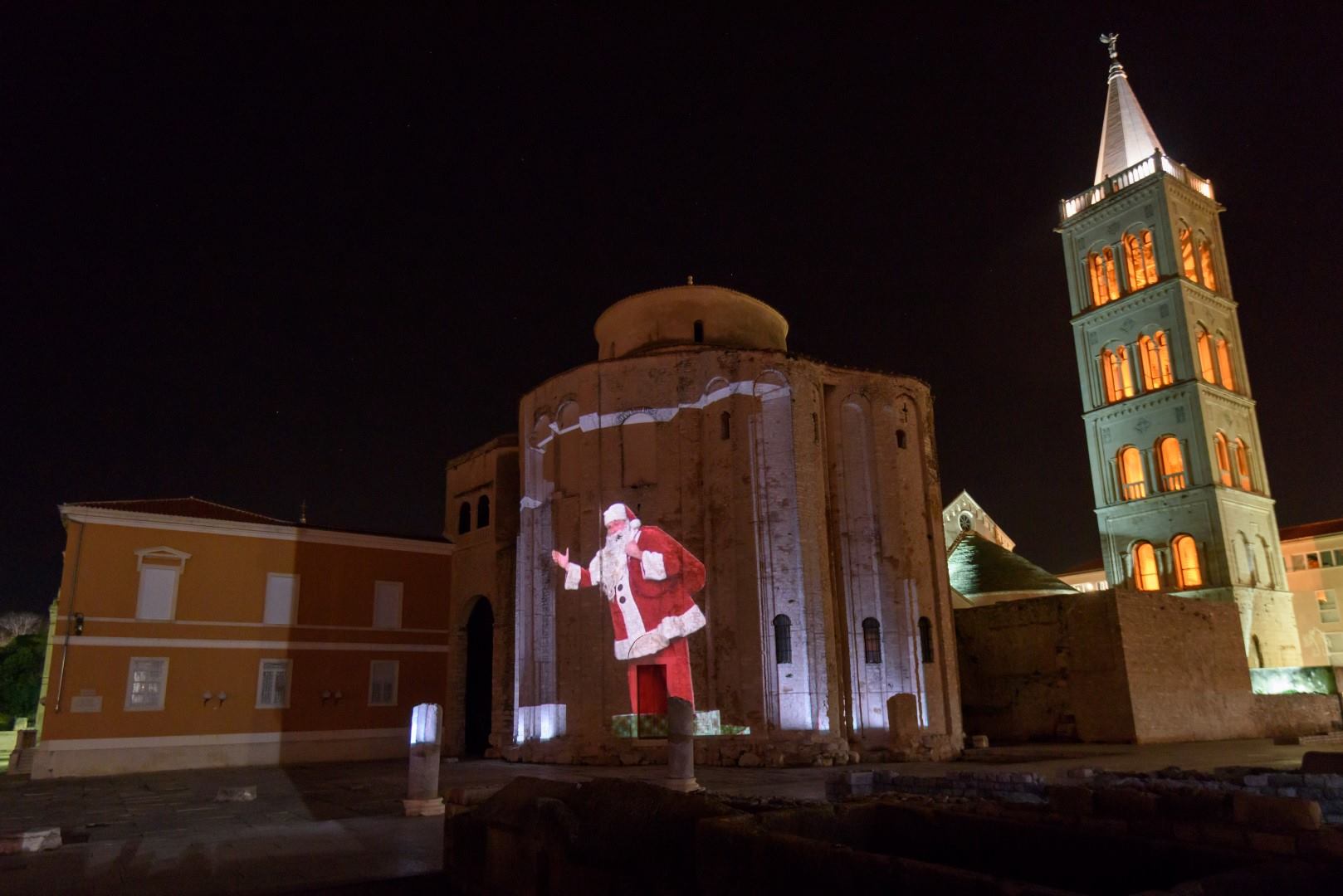 All I want for Christmas is … a trip to Zadar
I really don't want much for Christmas. Presents underneath the Christmas tree? Who cares? All I need is some time off in the best city by the sea there is - Zadar. So, make my wish come true and give me some exciting Zadar time, for a day or two. Or more. Simply because. Oh, and … have a merry Christmas and a happy New Year!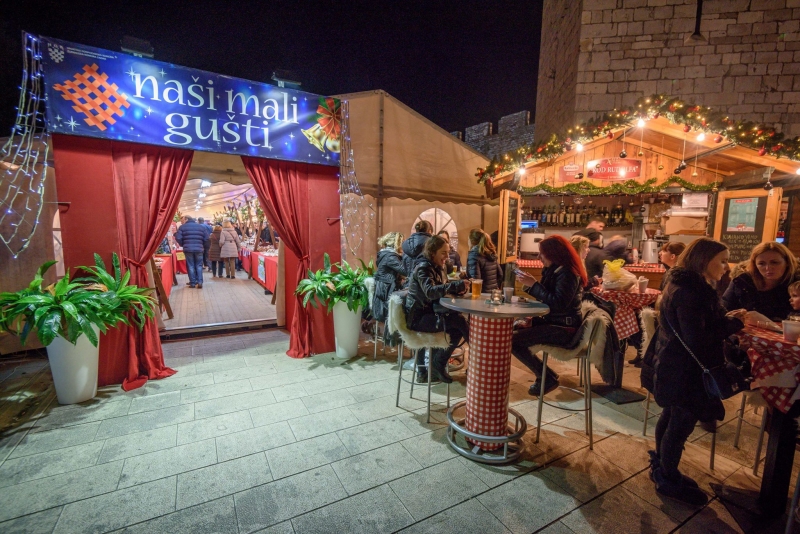 With jingle bells, jingle bells, jingling in Zadar - that's how you beat the winter blues. Just remember to take home a bunch of memories, cool pics and a souvenir or two.