Top 7 Places in Zadar For the Ultimate Photo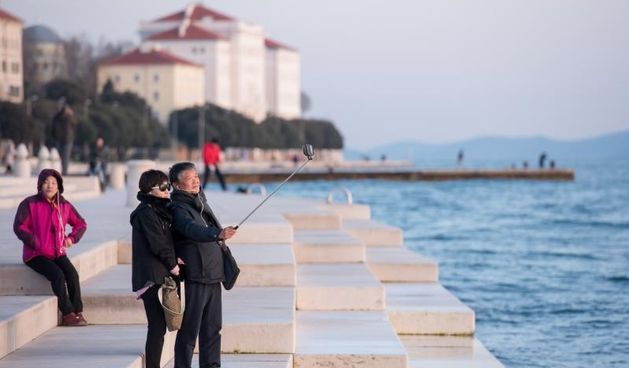 Technological advances have enabled people to take photos anytime and anywhere and they even don't need anyone to do it for them. Ah, the beauty of selfies! There may not be any official competitions happening, but posting awesome photos or selfies on social media has become a great way to keep a personal diary of unforgettable moments. And at the same time you let everyone else know you are/were having a blast! So, pick your ultimate spot when on holiday in Zadar and say cheeeese! Here are a few suggestions, some are obvious choice, other less so:
1. The Greeting to the Sun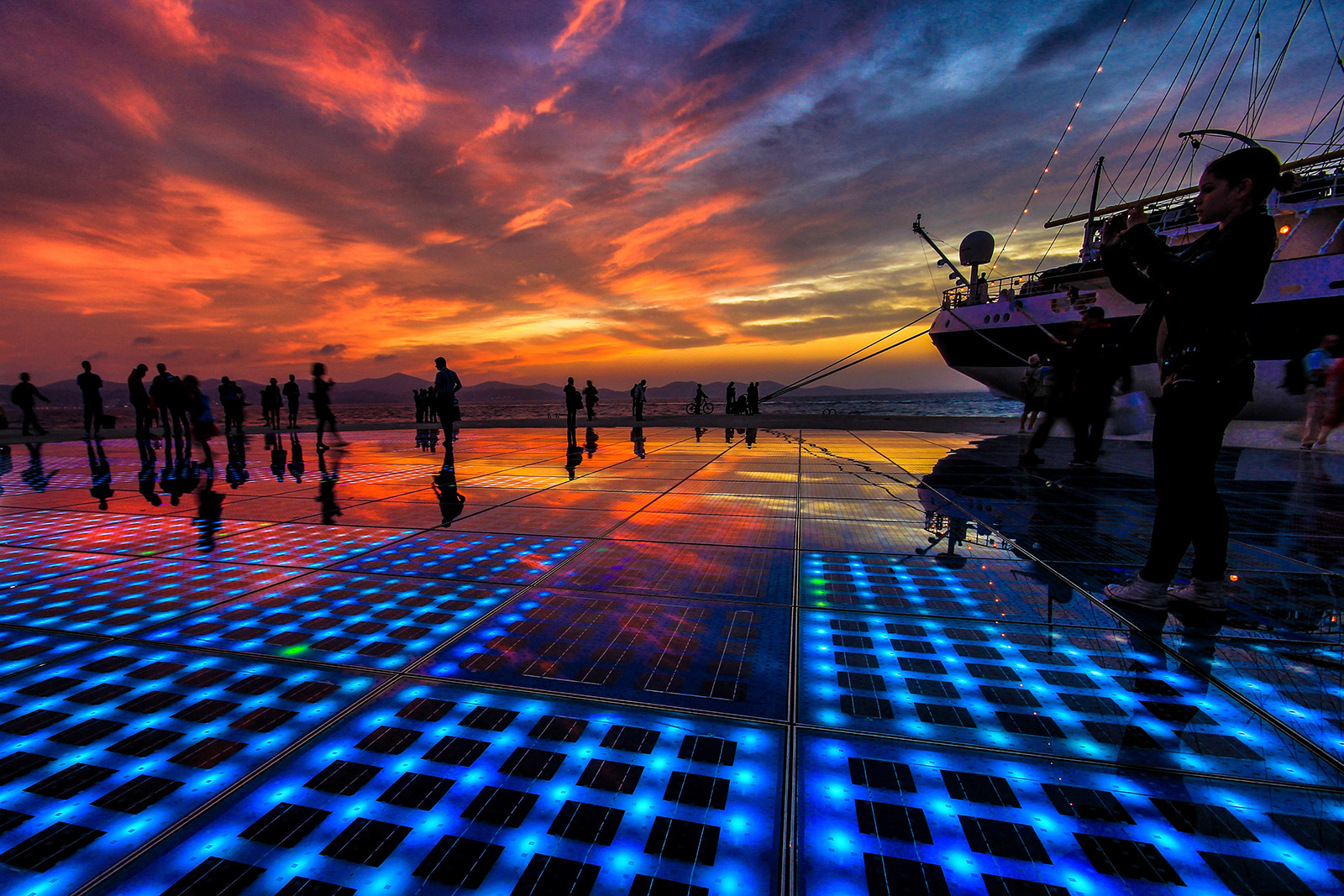 A unique modern installation and a one-of-a-kind Zadar sunset are all it takes to take a photo to remember. Sure, a few other people may have a similar one shot the same day, but who cares? Yours is the one you'll be looking at whenever you feel Zadar-homesick.
2. Belltower upper view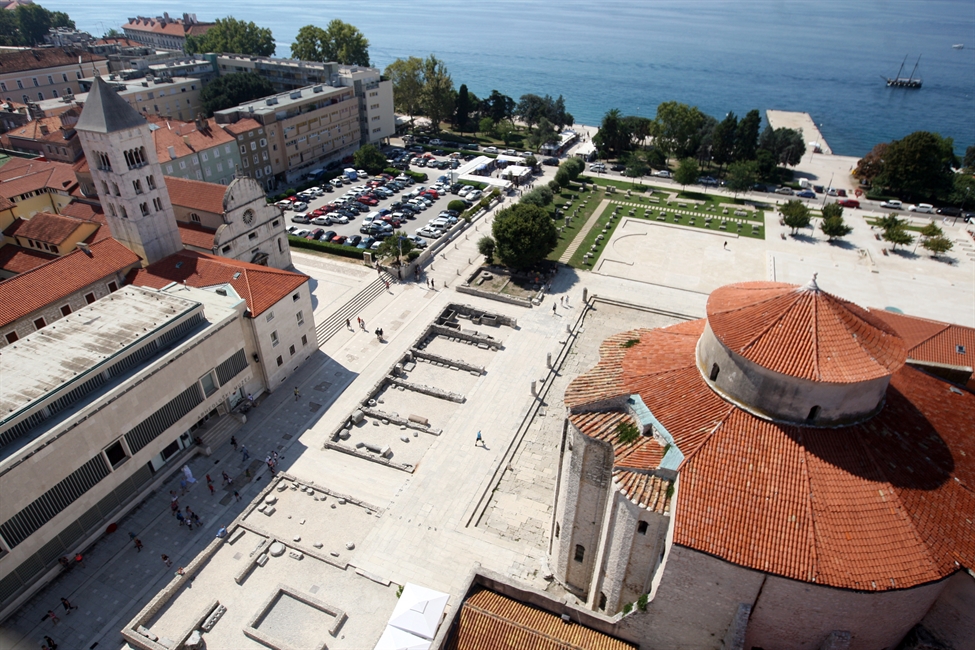 Climb the belltower of St Anastasia's Cathedral and enjoy the view of the city as far as the eye can see.Then find a spot for a great photo. Just don't try to climb anything, as you'll be round 50 m high.
3. St Donatus' Church keeping your back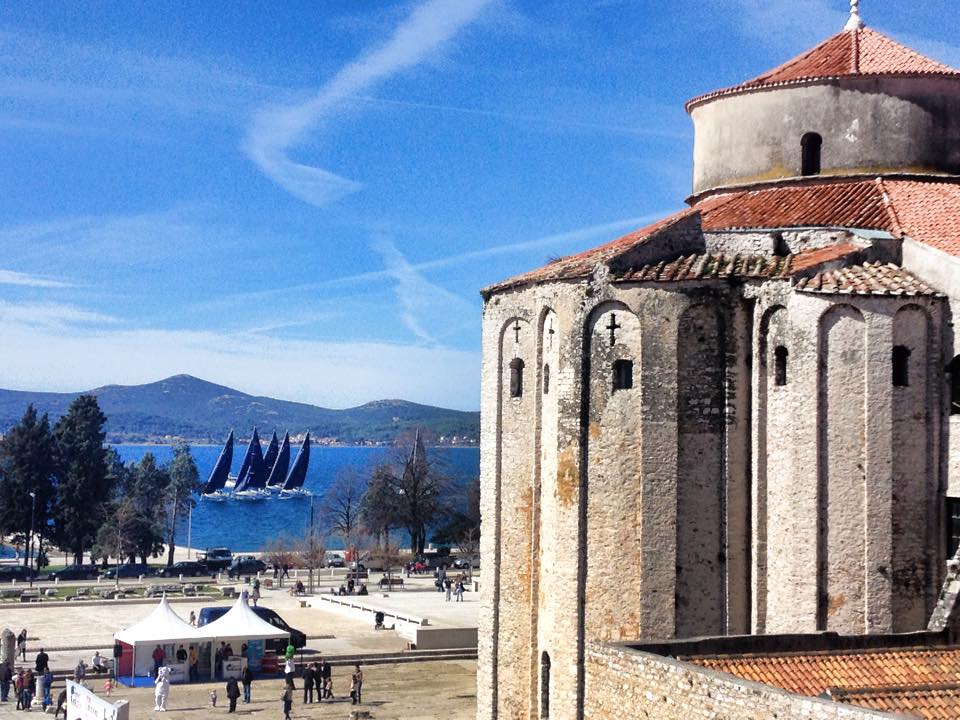 Sometimes it's impossible to take a photo of a landmark without any strangers in the background doing exactly the same. Well, rooms in Boutique Hostel Forum allow you to have St Donatus' Church just to yourselves. And then there are those rooms with mirrors…
4. High five for Five Wells Square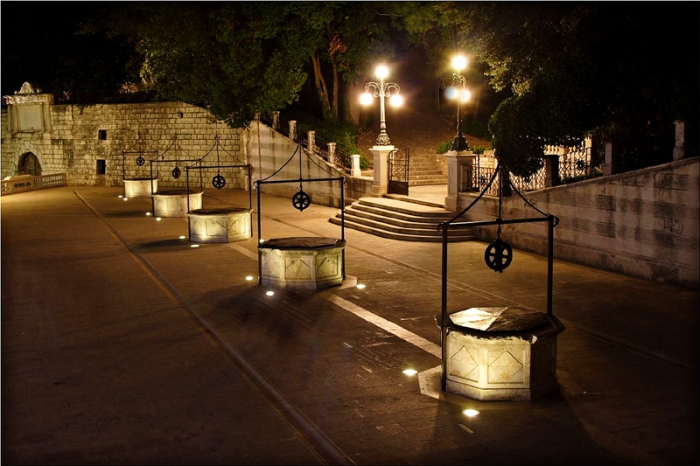 Why Five Wells Square? Because it's pretty. And historical. And interesting. And where else will you find a square with five wells? Enough said.
5. No treachery with Zadar Sphinx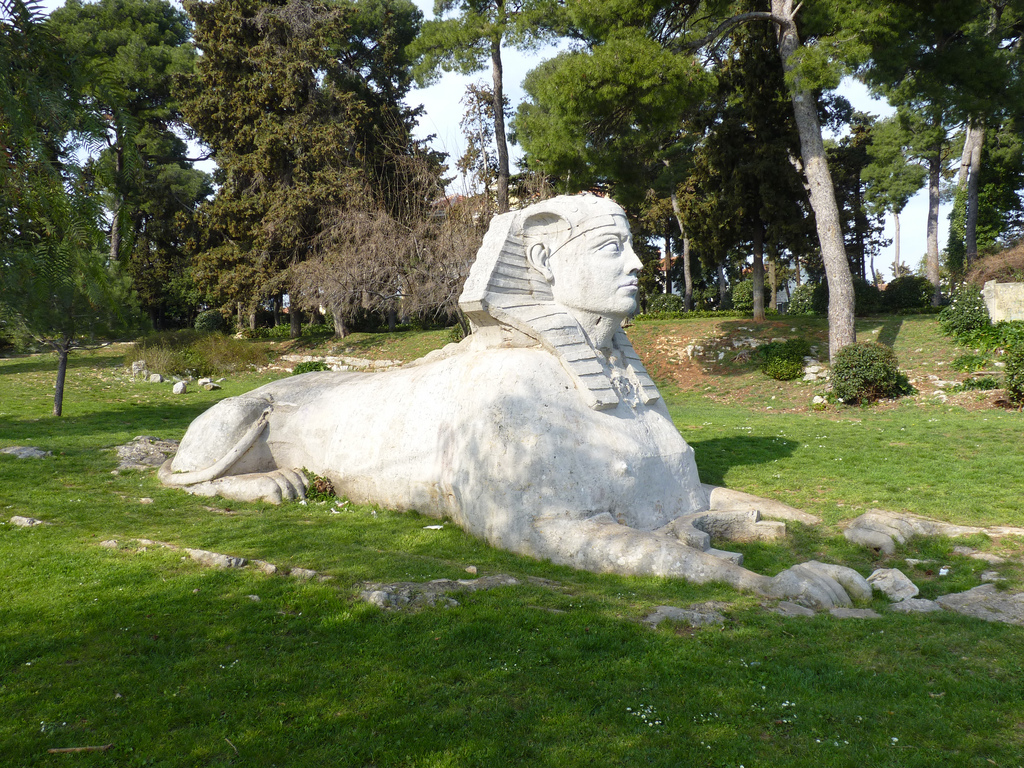 Zadar has a sphinx??? Oh yeah! But it's nothing like the Egyptian one when it comes to its purpose. The one in Zadar was built as a sign of love, from husband to beloved wife. So, make a wish (for love), because it is said to grant them, and say sphiiiiiiiinx!
6. Row, row, row your boat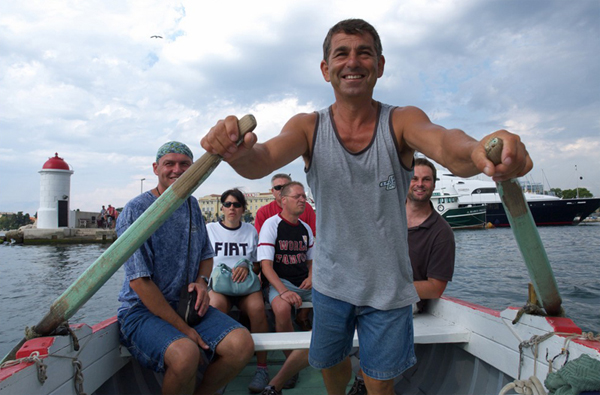 Take a boat ride with barkajoli rowers whose tradition dates back 800 years. Get a different view of Zadar, but be careful not to rock the boat as you try to take a selfie. After all, you're looking for the ultimate photo and getting wet in the process is probably not a part of the plan.
7. You and Zadar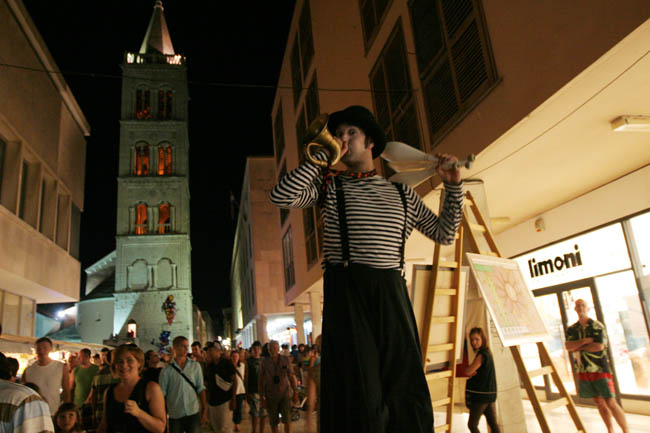 Stand in the middle of Kalelarga, feel it throbbing and don't take a selfie. Instead, get someone to take your photo right there, in the midst of it all, where life is. And it doesn't matter if there are crowds around you.
It's a dare!
Choose your very own Zadar spot regardless if there's a landmark in the background and take a photo to remember. Don't worry about the lighting, perspectives and a possible pimple on your forehead (after all, there are great filters for that) and just snap the ultimate Zadar photo. Even if it's in black 'n' white bathroom in Boutique Hostel Forum. It's a challenge!
Apart from taking the Zadar photo, there are a few more things you simply have to do when staying in Zadar. Starting with choosing the right place to stay- Boutique Hostel Forum, naturally.
Image source: zadar.hr, zadarski.hr, zadar.travel