Picking the Right Hostel in Zadar
You have just pinpointed Zadar as the next destination to visit? Well, congratulations on your excellent choice! Just don't forget to book ahead accommodation in a hostel - after all, spontaneity maybe cool, but a lot of people want a piece of this cake. Also, why risk not finding a place to stay right there in the midst of it all, when just a few simple steps are enough to find a room. Here are a few hints about how to find a great one:
Location - keep it central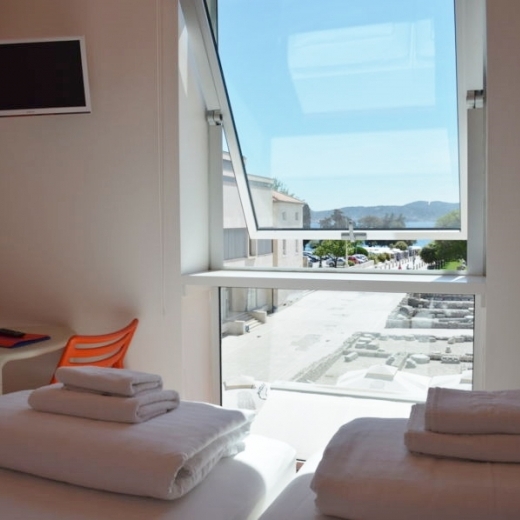 You think location isn't that important as long as you're in Zadar? Think again. After all, who wouldn't want to be where everything is and happens? Where you don't have to worry about how to move about, wondering whether to study public transport lines, use taxi or attempt to find your way with a map. When you stay in a hostel that's centric, you can just direct all your energy to find out more about the historical streets and monuments, the stories they tell, and simply enjoy a good cup of coffee just as the locals do.
Price and coziness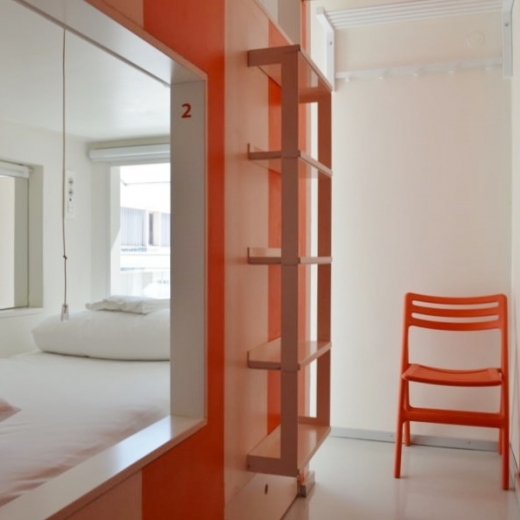 Hostels are basically the cheapest form of accommodation, since you can get a bed in a dorm for as little as 15-20 €. Still, with only a few kunas of difference, the price can't be the best indicator of the kind of service that you might expect. After all, there are hostels with dorms and then there are hostels where even the dorms are made in a way that you can have some me-only zone, Boutique Hostel Forum obviously being one of them. If you prefer not to risk a night without sleep, because there's a snorer in the dorm, or you wish to have a bit more comfort, look for a hostel that also has twin privates.
Enjoy the view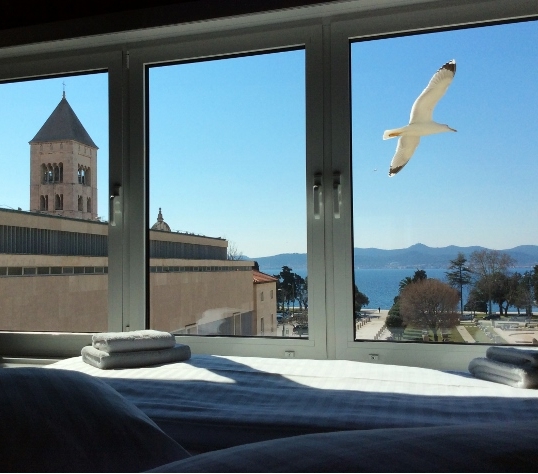 The view isn't really an issue? Yeah, you might think that up until the point when you get a room with it. The clear blue sky, a view of the sea and an occasional curious seagull flying past - that's just to feel inspired. And what about the view of the city buzz, maybe even a party or a concert? So, do pick a hostel with views - they'll inspire you (to become a part of the fun out there). In short, don't forget to look at the street view of your hostel's location.
Pick up the vibe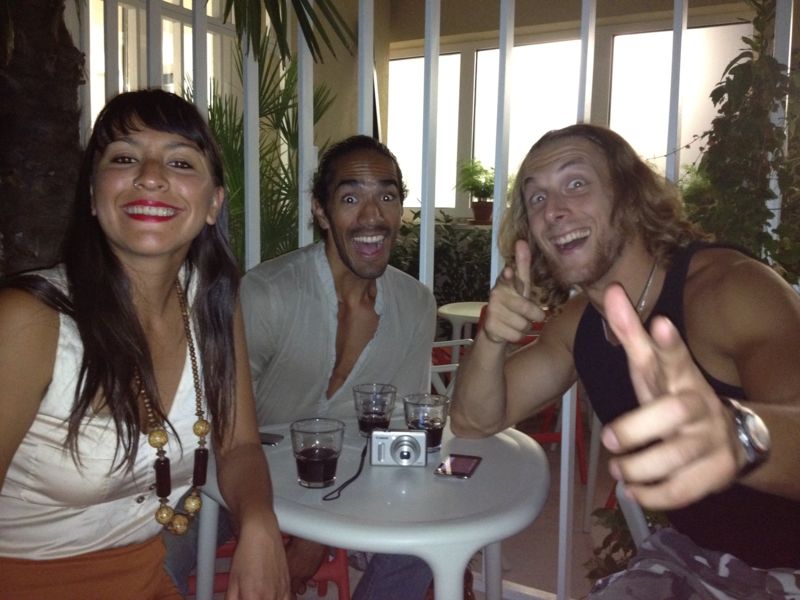 Sure, you just want to drop your bags upon arrival. And what then? Even if you only wish to rush out to explore the city and continue into the night(life), you might still appreciate the small things that create an easy-going, relaxed atmosphere. So, chat up a roommate, play a game of billiards with a total stranger, ask the staff about insider tips and just hang out with other guests. So, pick the hostel that has facilities that allow the guests to mingle and enjoy their stay as much as the city itself.
Hostel with a difference
Zadar is a vibrant, colourful city full of life - so pick a hostel that does justice to it and celebrates what it stands for. With the staff that's in love with the city as well, such hostels will love you for loving Zadar. So, when you begin your search, you might want to start with Boutique Hostel Forum…