Top Attractions in Zadar Region for Fans of Nature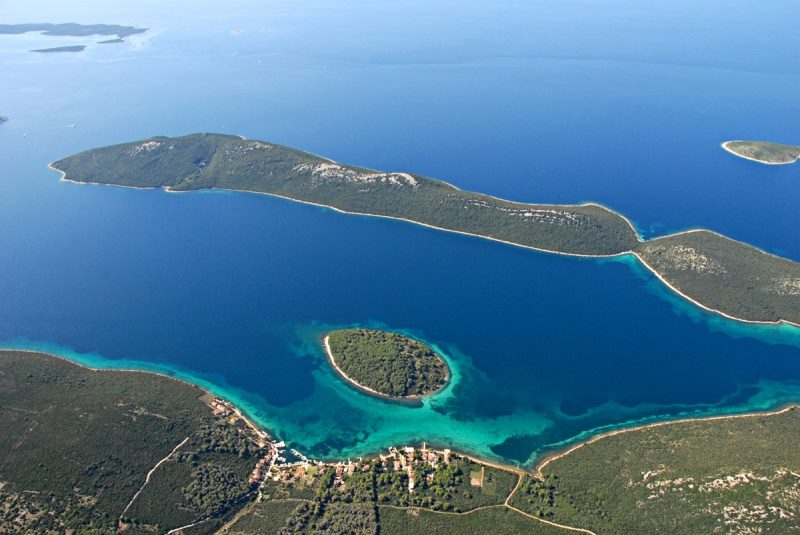 Dive in the clear blue sea. Breathe in the fragrant fresh air, relaxed in the thick shade of the pine trees. Amazing, breathtaking scenery and well-preserved nature is one of the most distinctive features of the Croatian seaside. Fans of nature truly have a field day on their holiday wherever they go, and there are quite a few really exciting sights to see. So, explore the wonders of nature in Zadar region and don't miss the following:
Islands of the Zadar archipelago
Add a touch of adventure to your holiday, conquer your fear of flying and go on a panoramic flight over the islands of Zadar archipelago. Or even better, opt for (tandem) skydiving. You'll get the best view there is of the numerous islands of all shapes and sizes. Or buy a postcard showing the islands from air, take some pills to treat sea sickness for just in case and board a boat to experience some of the islands in all their beauty. Kornati are the most famous island group to see, particularly the ones that form the national park.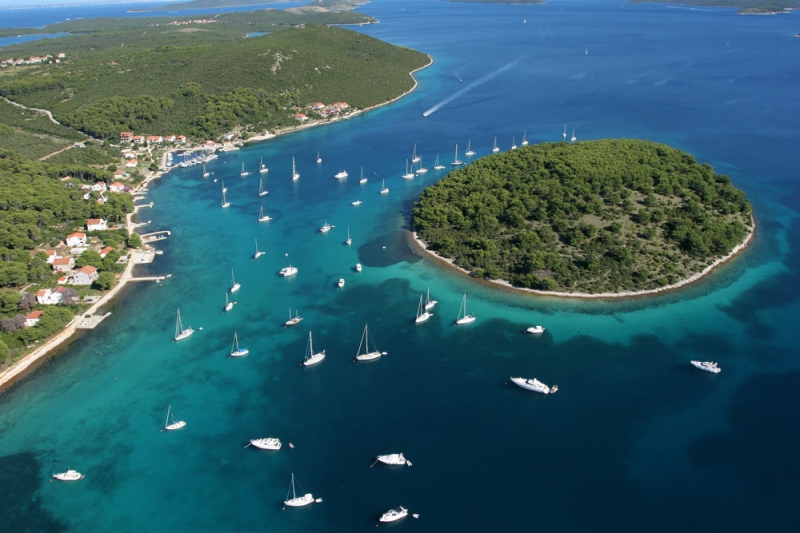 It's quite difficult to pick just one island and say it's the absolute must-see, but some stand out with their peculiarities. For example, the landscape on Pag island is nothing like the rest of the coast - in fact, it resembles the surface of the moon. However, the scarce vegetation is an important part of the process in Pag island cheese production - a one-of-a-kind delicacy. While you nibble on cheese, don't forget to party, out in the open, on Zrće beach - that's a place to be for an all-nighter. Quite the opposite is Ugljan island, also referred to as Zadar's garden. Just a short ferry ride from Zadar, Ugljan is an excellent choice to be explored by bike. Another amazing island to see is Dugi Otok, that is 'long island', simply because it really is long. Get a kayak and discover both its hidden and famous coves, such as the lovely sandy Sakarun beach. And don't miss Telašćica Nature Park on the other side of the island and maybe even catch a glimpse of a dolphin family.
Krka National Park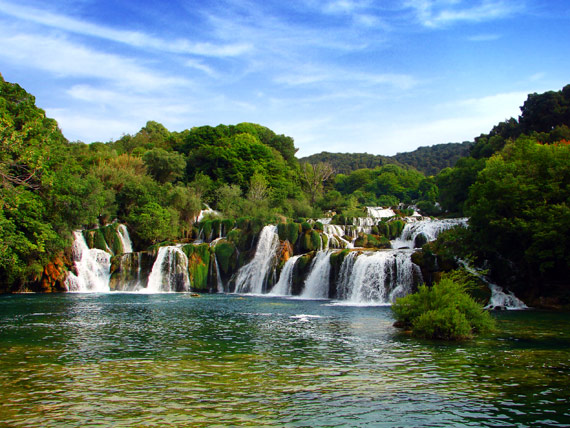 Waterfalls and cascades, rich biodiversity and the tiny Visovac island are what attracts so many people to Krka National Park - one of the most visited natural attractions in Croatia. Apart from being a great destination for a trip, you can even have a swim on certain spots, the most favourite being naturally Skradinski buk. So, splash with the waterfall in the background and don't forget to snap a pic.
Paklenica National Park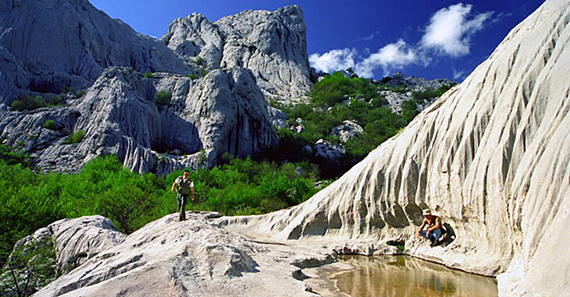 Fans of greenery, interesting geomorphological shapes and mountain in general greatly enjoy spending time on the southern slopes of Velebit mountain - Paklenica National Park. Rock climbers find quite a few challenges to overcome there, but if you're not a climber, you can still test your endurance by picking the longer routes to go hiking. Your body and mind will thank you for it.
Zrmanja river and canyon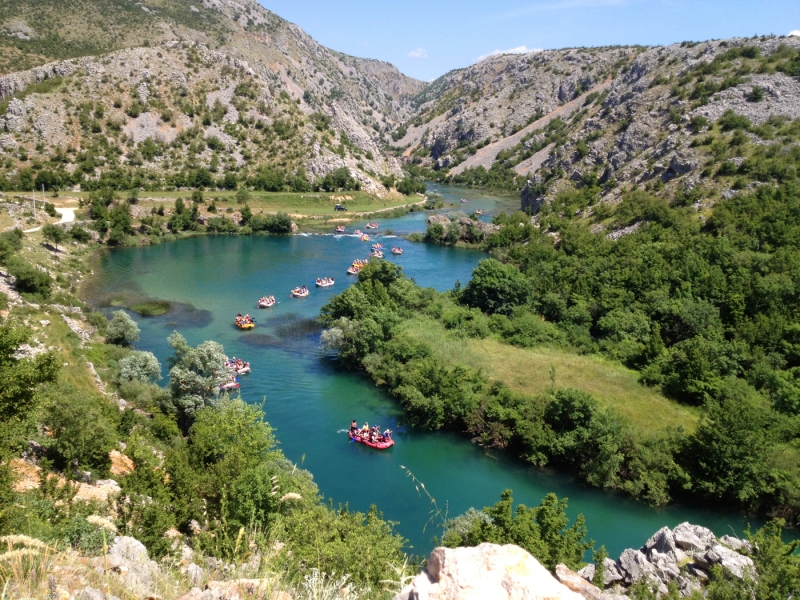 Similar to Paklenica, Zrmanja river with its canyon is another example of geomorphological wonders of nature. Adrenaline fans can hop in a raft in spring and autumn and try to navigate the exciting waters of Zrmanja, while those who prefer to take it in with more calm, can opt for kayak/canoe tours in the summer.
Vrana Lake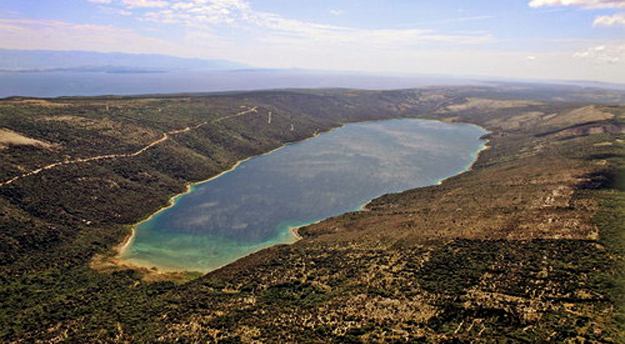 A somewhat different view of the sea and the islands you can experience by reaching the Kamenjak viewpoint by Vrana Lake Nature Park, the largest Croatian lake. Home to many species, some of which are endangered, Vrana Lake gives you the perfect excuse not only to explore nature but also to be active on holiday, since you can take the cycling tour around the lake.
Discover gems
There are countless lovely places to visit in Zadar region, so don't miss the chance to explore the islands and lakes, climb the mountain, follow the rivers. You'll love it. Simply because you won't be able to help it.