Zadar's Defense System is UNESCO's World Heritage Site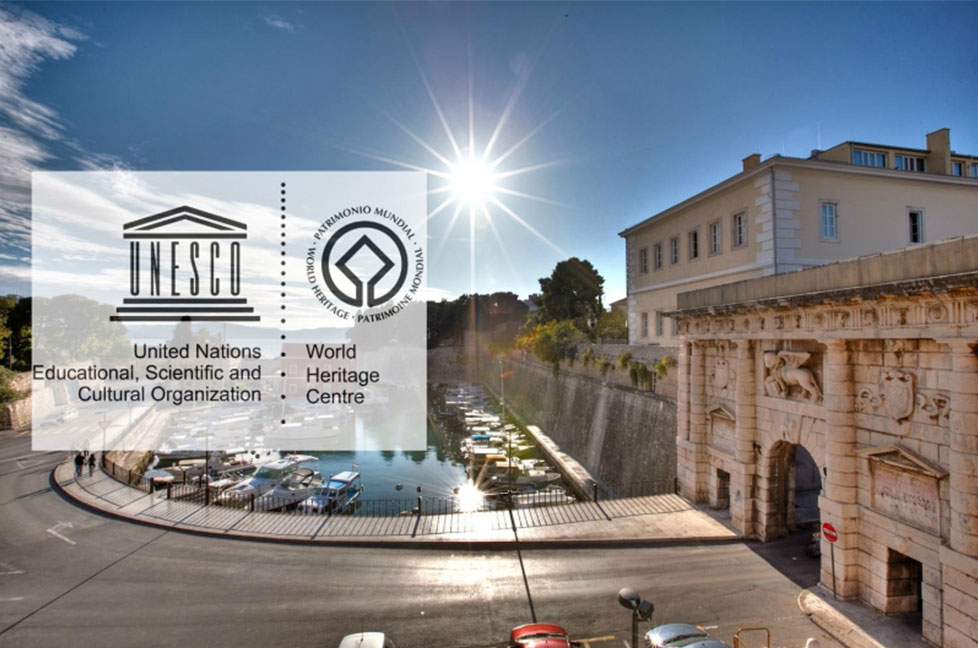 Source: Zadar Travel
Hello Zadar, it's UNESCO ! Congratulations, you have made it to our List of World Heritage Sites! Such conversation can mean only one thing - you'll need another day in Zadar! Because you've already had quite a few things to tick off your Zadar list. To climb the Belltower of St Anastasia's Cathedral for a panoramic view of the historical core? Check. To admire the muffin-shaped Church of St Donatus, Zadar's most famous landmark? Check. To stand in the middle of the ancient Roman Forum? Check. To walk along the city's most famous street Kalelarga and have a refreshment the way Zadrans do on one of the many fabulous squares? Check. To feel amazed while watching the sunset and the irresistible play of light made by Greetings to the Sun and listening to the Sea Organ playing a unique symphony created by the waves? Check. Well, Zadar's defensive system has just been added to UNESCO's list of World Heritage Sites, and you've only covered the buffer zone with your list.
Why the defensive system?
From the 15th to 17th century the Republic of Venice was a naval and trading power with possessions all over the Adriatic Sea, including Zadar region. To protect them, numerous works of defence were built and some of them, such as Zadar's fortifications, have been kept till today.
What does the UNESCO's inscription include?
Croatia, Italy and Montenegro jointly nominated several components of Venetian Works of Defence, six of which have been listed as UNESCO's transnational cultural heritage sites in 2017: fortified cities of Bergamo and Peschiera del Garda as well as City Fortress of Palmanova in Italy, fortified city of Kotor (Montenegro), St Nicholas's Fort in Šibenik and Zadar's defensive system.
What's in it for you?
A reason more to stay another day in Zadar and take a walking tour to get to know the UNESCO's World Heritage Site. And a few more boxes to tick off your Zadar list. So, take a roughly 3 km long walk along the coast on the northern side of the peninsula, around Vladimir Nazor Park towards Foša port and Land Gate and check out the gates and bastions, to get an idea of the defensive system and what it meant for the city.
If history makes you yawn, add some refreshment to your walking tour. For example, pose for a fun photo in front of the Land Gate and then have a picnic in Queen Jelena Madijevka or Vladimir Nazor Park. Make another stop at a unique square nearby, Five Wells Square and climb the Captain's Tower. As you walk along the fortifications on the northern side of the peninsula, you can stop to visit Museum of Illusions and/or Museum of Ancient Glass, go through St Roko's Gate to get to the market for some fruit and interaction with the locals, cross over a pedestrian bridge or take a barkajoli boat ride to go for a drink on the mainland and get a different view of the peninsula, or simply stay by the defensive walls and grab a drink or a bite there.
Take a walk on the UNESCO side!
Making it to UNESCO's List of World Heritage sites is like a crown to Zadar's historical peninsula, which is now the buffer zone. After all, Zadar has always ticked the best boxes, and now they also include UNESCO's!
If you have chosen to take UNESCO'S walking tour with a twist, don't forget to master the art of having coffee and don't miss the chance to take the perfect Zadar photo along the way.