Ooops, we did it again! - We are the Best Hostel in Croatia 2016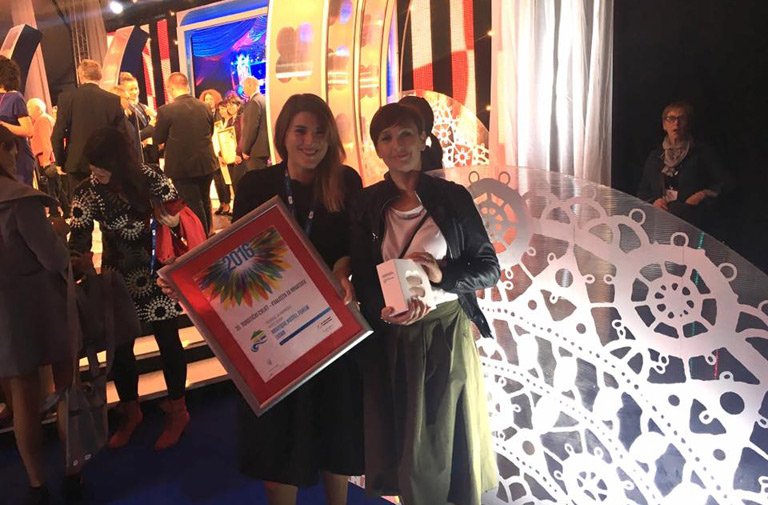 We came, we saw, we conquered
It's been twenty years since Croatian Chamber of Economy started giving the award ''The Tourist Flower - Quality for Croatia'' to the very best companies in tourism for their excellent achievements. One of the categories is Croatia's best hostel and the selection process is divided in three parts - a benchmarking analysis of business processes and performance, average review score of actual users on relevant websites and social media, and mystery shopping research. This may sound like blah blah blah, but the point is that the award was given to Boutique Hostel Forum as the best hostel in 2016 on the basis of facts and not (only) because somebody happens to like the view from a room in our hostel. Here are a few things that might have done the trick:
we continually work on optimising space, even if it includes construction work just a couple of years after the last one
we strive to have rooms for everyone - young and old, loaded and almost broke, loners and groups
we make sure everyone has precisely what they need: from wi-fi to lockers, from yummy breakfast to a place to cook
we do give great value for your money, but we always like to add that cherry to the top of our service
we have a common room and a gazebo - our mini worlds to meet & hang out with friends or people you've only just met
we listen, deal with whatever and make sure you have a spotless stay
we keep you informed about us, Zadar and the region and we give you some ideas about how to use your time in Zadar to the fullest
we support cool events in Zadar, we know how to party and love it when you can join in
we appreciate any comment you might have regardless if there's anything you're not quite happy about, simply because we use the info to improve
we love it when you love us, when you share your Zadar and Boutique Hostel Forum stories, when you take pics whether in our toilets or of St Donatus' Church from our window - because then we know that our message has reached you and you have understood just how amazing Zadar is
Imagine that!
We have only just celebrated our fourth anniversary, and we have already had two. Well, not babies, but 'The Tourist Flower - Quality for Croatia' awards. Simply because we're that good. And we promise to all our future newcomers and returning guests that we won't let it get to our head but will continue to look for ways to become even better.

Say click, take a pic. And we'll tell you where you just might find the right spots in Zadar to do that. Apart from taking photos, there are a few more things you can do for us, just as we promise to do some for you.